/ News
Kymco's RevoNEX electric bike is nearing its production stages
We bet you didn't think this was an electric bike.
---
Electric bikes are still considered such a niche market nowadays. We yet to see the full onslaught of growth from this particular segment with the biggest motorcycle brands still holding on to producing traditional motorcycles powered by combustion engines rather than the more quiet offerings electric motorcycles give. However, the number of players in the electric motorcycle scene is also starting to flourish with the likes of Energica Eva, Zero SR/F, and now, you can include Kymco with its RevoNEX.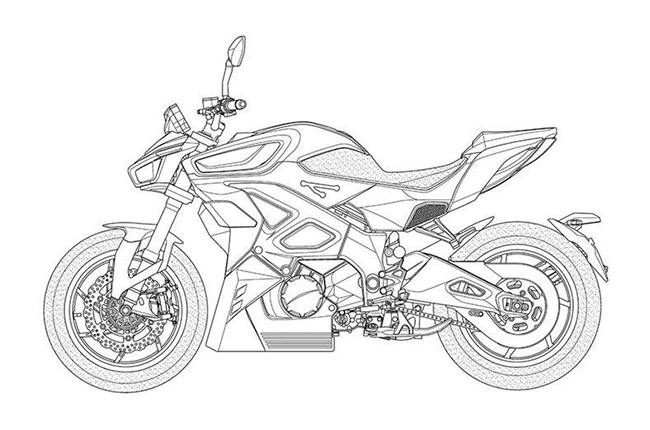 Kymco may not be as popular as the other major motorcycle brands in the market and it doesn't really help that they still lack the decades of history and heritage that traditional brands such as Honda, Suzuki, Ducati, or Harley-Davidson enjoy. In the Philippines though, Kymco has made quite a presence already with its scooters being widely visible around our roads especially with the Like 150i which can easily be mistaken for a Vespa. Today, however, electric motorcycles are now toying with the idea of making machines that would be just as recognizable electric motorcycles as much as traditional motorcycles.
Kymco's latest patents for its RevoNEX electric motorcycle have just revealed more detail than traditional patent sketches hinting that it's much closer to production than we know it. Unlike other electric motorcycles, which display its batteries to show that the bike is electrically powered, the RecoNEX uses a neat looking fairing keep the battery out of sight with only its electric motor peaking its way off the side of the bike. In other words, you would think twice about recognizing it as an electric motorcycle.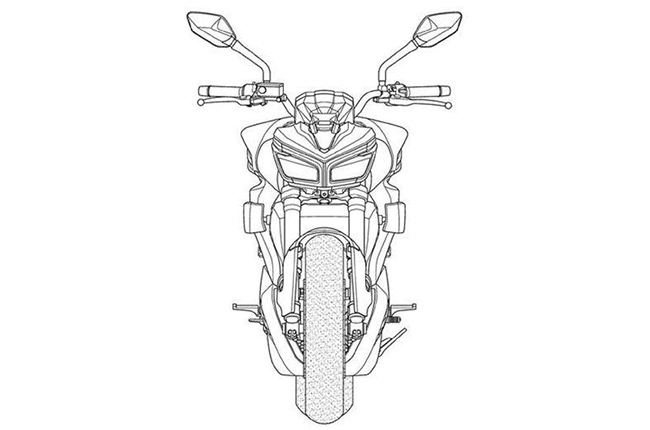 It also offers a conventional gearbox with six speeds and a clutch with also brakes positioned conventionally to give more of a conventional motorcycle feel. Similar to riding an MV Agusta Turismo Veloce SCS which is fitted with a Rekluse clutch, gear selection while holding the clutch isn't really a requirement but it can be used the same way as a conventional bike to feed in more power in case you needed an extra poke. The RevoNEX will also be using performance spec components such as Brembo brakes and Öhlins suspension systems to make it a more premium electric motorcycle that would surely attract more buyers. The RevoNEX would come in two forms, a standard and a premium with the top-spec components available to its premium variant.
Kymco plans to launch the RevoNEX sometime in 2021 so we can expect a lot more official images to be released by the company in the next coming months as it draws closer to its launch date. While its official pricing has still been kept under wraps, at least we could be assured that it will probably be one of the best valued electric motorcycles that will soon be available in the market.
---
Related Articles
Kawasaki has announced that it will be releasing three electric and/or hybrid motorcycles in 2022. This is in line with the company's vision of more sustainable mobility.

BMW has revealed two new electric models in the form of the i Vision AMBY e-bike and Vision AMBY e-motorcycle.

Offset Motorcycles has pulled the wraps off its newest off-road electric motorcycle, the OFR-M1.

French electric motorcycle manufacturer DAB Motors has unveiled the Concept-E electric motorcycle, a sharply styled urban supermoto.

The 2022 Zero FXE has been released, featuring a supermoto-inspired design and a more affordable price tag.
---
Latest News
SYM has pulled the covers off the 2022 Husky ADV scooter at EICMA 2021. Could this new scooter be a worthy rival against the Honda ADV 150?

An update to the CB1100 or a totally new name?

CFMOTO Philippines has released the 700 CL-X Sport in the local market for P399,800. Expect to see this bike in the metal in CFMOTO showrooms very soon.