/ News
Ducati teases its new Multistrada V4 on its social media pages
The new Multistrada V4 is coming on October 15.

on Sep 30, 2020
---
Just a few days ago, on September 28, 2020, Ducati shared a new teaser image on its social media pages that gave us a cryptic image showing four pistons with a link to a "Change Paradigm" landing page. The image hints at a new engine that by now, we already know would be the Multistrada's new V4 powerplant. Ducati will ultimately do the big reveal of the much-awaited adventure tourer on October 15.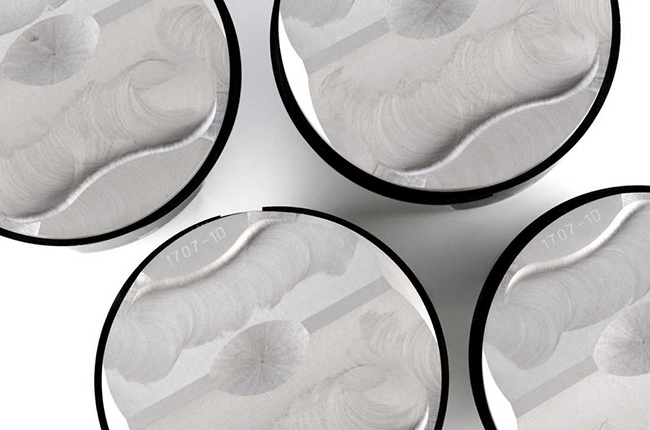 Based on other spy shots and teaser photographs that have circulated online by Ducati themselves intentionally or unintentionally, we already knew that a new Multistrada V4 has been in the works. Ducati's CEO Claudio Domenicali himself confirmed the new motorcycle in development as far as September 2019. Later on, we eventually found out that its new engine wouldn't be derived from the Panigale's V4 engine. Instead, an entirely new four-pot mill will be used made specifically for adventure riding.
Ducati's social media post that leads you to its landing page that had an introductory paragraph that read, "A new paradigm that elevates the sportiness written in our DNA towards fresh horizons of versatility and reliability." Nothing screams versatility more than a Ducati Multistrada does. The page, later on, breaks down into four "Theorem" sections with only the first section being filled. The first theorem details how the four-cylinder engine is now lighter by 1.2 kg and more compact than its predecessor's V2 engine. The rest of the theorems will be added every week until the bike is finally launched to the public.
With the new Multistrada V4 getting unveiled really soon, speculations about the new V4 replacing the L-twins of the 950 and 1260 Multistradas are now strongly supported and will be confirmed much sooner than later. In the next coming weeks, more hints will be revealed with the rest of the theorems on October 1, October 8, and the final one on October 13. Come October 15, the new Multistrada V4 will finally be revealed to us in all its glory.
---
Related Articles
Ducati has unveiled the 2021 Ducati SuperSport 950 to feature a host of updates.

The Suzuki Global Salon, to be held on February 5, will showcase Suzuki's 2021 model lineup.

Harley-Davidson has updated its 2021 model lineup and unveiled it in an online event

Husqvarna has launched the 2021 701 Enduro and Supermoto in the global market.

KTM has unveiled the KTM 890 Duke just one year after launching the 890 Duke R.
---
Latest News
The PNP-HPG have conducted an operation crackdown down private vehicles using illegal sirens and blinkers.

Moto Guzzi launches Centennial Edition of the V9 Bobber, V7 Stone, and V85 TT.

Ducati has unveiled the 2021 Ducati SuperSport 950 to feature a host of updates.