/ News
No small-displacement Norton motorcycles for now
TVS's acquisition of Norton doesn't mean cheaper motorcycles.
---
Norton Motorcycles has recently been placed under administration and was on the verge of bankruptcy but they were saved by TVS Motor Company, a motorcycle brand, and manufacturer based in India that produces small-displacement motorcycles based on a common platform developed by BMW Motorrad. However, the acquisition by TVS doesn't necessarily mean that we'll be seeing smaller and more affordable Norton motorcycles around Southeast Asia just yet.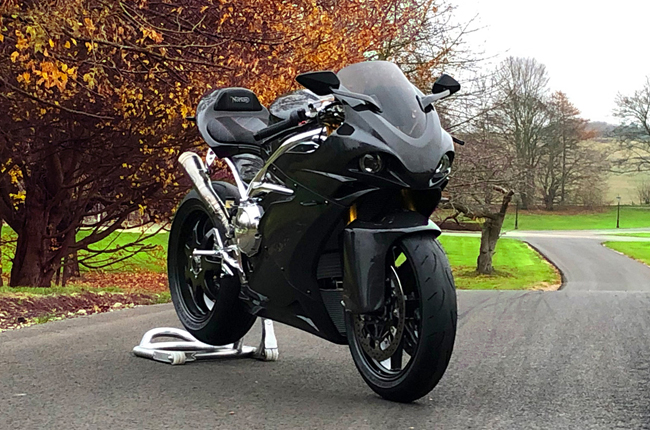 TVS Motor Company has made it clear that they currently have no plans of producing any small-displacement motorcycles with the Norton badge. Norton motorcycles have two parallel twin platforms as well as a V4 engine platform. After TVS acquired the Norton brand of motorcycles for GBP 16 million, they now effectively own all intellectual property and other rights to these platforms.
The iconic brands like the Dominator, Commando and the V4, we have all the rights, and the IP we need to produce these, and we can get off the ground very quickly. All the engine rights that we need, remain with us, including the Atlas. Some versions of these engines do not meet the new emission regulations, so I'm not concerned about those. But whatever has the ability to go forward into Euro 5 and BS6 is with us, and with these we will be able to produce all the brands currently available and under development. Some of these rights have been sold away, but that does not concern the existing portfolio, or in-development portfolio that we have all taken over now.
Sudarshan Venu, Joint Managing Director of TVS made it clear in his remarks to maintain Norton's premium brand and to continue building on the legacy of the brand's very high-end and powerful engines and focus on them for now. At the moment, we're fortunate to have TVS to continue pushing forward the Norton brand to be enjoyed by a newer generation of riders.
---
Related Articles
BMW Motorrad and TVS Motor Company have been in a partnership for 10 years now, and continue to have big plans for the future.

Partners since 2013, the two companies now take aim on the new frontier of motorcycling.

Both brands have been at it since 2013.

TVS-owned legendary British motorcycle manufacturer Norton, is expected to debut in the Indian market soon with four new models.

Iconic British motorcycle manufacturer, Norton, has opened a new factory which is capable of producing 8,000 motorcycles annually.
---
Latest News
Triumph has just unveiled its premiere motocross model, the TF 250-X, in the global market.

Triumph has announced that it will continue supplying Moto2 racing engines until 2029, with performance updates in the pipeline.

Indian Motorcycle has unveiled its newest creation, the 2024 Challenger Elite.