/ News
We're still anticipating the launch of the Yamaha WR155R in the Philippines
This new off-roader should have been on our shores already.
---
Southeast Asia is a good market for smaller off-road enduro motorcycles and this holds especially true in the Philippines. A lot of Filipinos in the provinces still live in far-flung areas and the best way to get out and around these places is by using lightweight dual-purpose motorcycles. Yamaha launched a new dual-purpose enduro motorcycle in Indonesia, the WR 155R, late last year. There are also talks about this bike being brought into the Indian market – where enduro motorcycles aren't the most popular. This new off-road contender was also supposed to be launched in the Philippines during the first quarter of 2020 and a lot of people were anticipating its arrival. However, due to the nationwide lockdowns happening all over the region, it's launch was temporarily halted.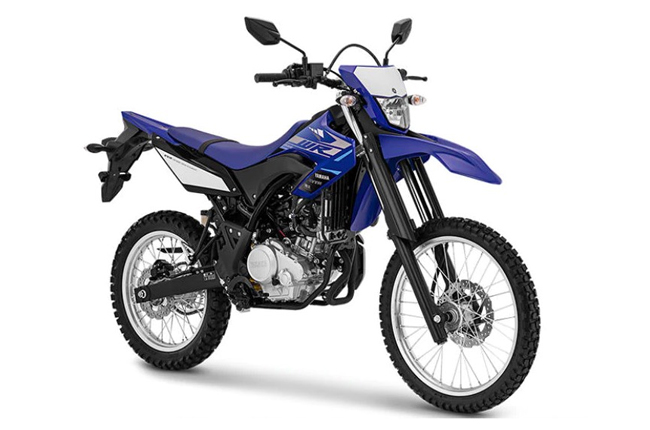 The Yamaha WR 155R is considered as an entry-level dual-purpose motorcycle with the same 155 cc liquid-cooled, fuel-injected engine seen in the XSR 155 and the MT-15 but tuned for more off-road use. Its power figures churn out 16 hp and 14.4 Nm of torque. It features a variable valve actuation (VVA) which provides a broader powerband for available grunt in both low and high revs.
Its high-mounted exhaust system, semi-knobby tires and long suspension travel of its 41mm forks makes it ideal for maneuvering through rough terrain. With a low curb weight of 135 kg, the motorcycle remains nimble enough to squeeze around tight situations, whether uncharted trails or squeezing through traffic in the city. It also features an all-digital instrumentation LCD panel to give the driver all the information he needs while traveling.
Although the WR 155R isn't in the Philippines yet, if not for the nationwide lockdown brought about by the COVID-19 pandemic, we would have been enjoying its presence in the market already, and people would have been flocking to dealerships to buy it. We're pretty sure that as soon as the lockdown is lifted, it wouldn't be long before they arrive into our local dealerships. We could expect it to be priced a little bit cheaper than the MT-15 or somewhere around the range of P120,00-140,000. Let's keep our fingers crossed until they arrive at our shores.
---
Related Articles
Yamaha has bestowed the YZ250 and YZ450 off-road enduro bikes with some updates for the 2022 model year.

Aprilia has launched the updated RX and SX 125 in Europe. Would you like these dual-sports to enter the local market?

Yamaha showcases the 2021 WR 155R as its latest addition to its dual-sport motorcycle offerings with innovations in its chassis design and engine tech.

The WR 155R is Yamaha's newest entry into the dual-sport category of motorcycles, and goes for P169,000.
---
Latest News
Kymco has launched the DTX 125 adventure scooter in Europe. We think it would make a decent runabout in Manila's busy roads.

Uncovered Chinese regulatory documents indicate that Aprilia is preparing to launch the new Tuono 250 soon.

Recently retired racing veteran Valentino Rossi is set to launch a new range of eMTBs.