/ News
Ariel motorcycles and their infamous Atom are coming to the Philippines
Bikerbox to bring build-to-order Ariel Ace motorcycles from the UK.
---
Ariel doesn't really ring a bell nowadays when it comes to motorcycles. However, the brand has already been known to build some really extraordinary machines of late and actually has a very rich history when British motorcycles ruled the industry. Edward Turner, a legendary designer eventually developed and created a 498 cc twin-parallel-twin engine called the Square Four, which Ariel unveiled in 1930. They produced motorcycles which became really popular throughout that era like the Red Hunter and Arrow which were big in the UK back in the 1930s. Ariel competed with other British motorcycle powerhouses such as Excelsior, Brough Superior, BSA, and Vincent.
Fast forward to 1999, they changed their name to Ariel Motor Company and they shocked the world when they introduced the Atom, a road-legal high-performance sports car powered by supercharged Honda K20 2.0 liter engine built with a trellis frame.
In 2015, Ariel launched the Ace, their very first motorcycle sporting the same trellis frame seen in the Atom also powered by a Honda engine and today, Bikerbox Inc. announced through their president Marc De Joya that they're bringing the Ariel Ace into the Philippines soon — or at least as soon as the COVID-19 situation has been figured out.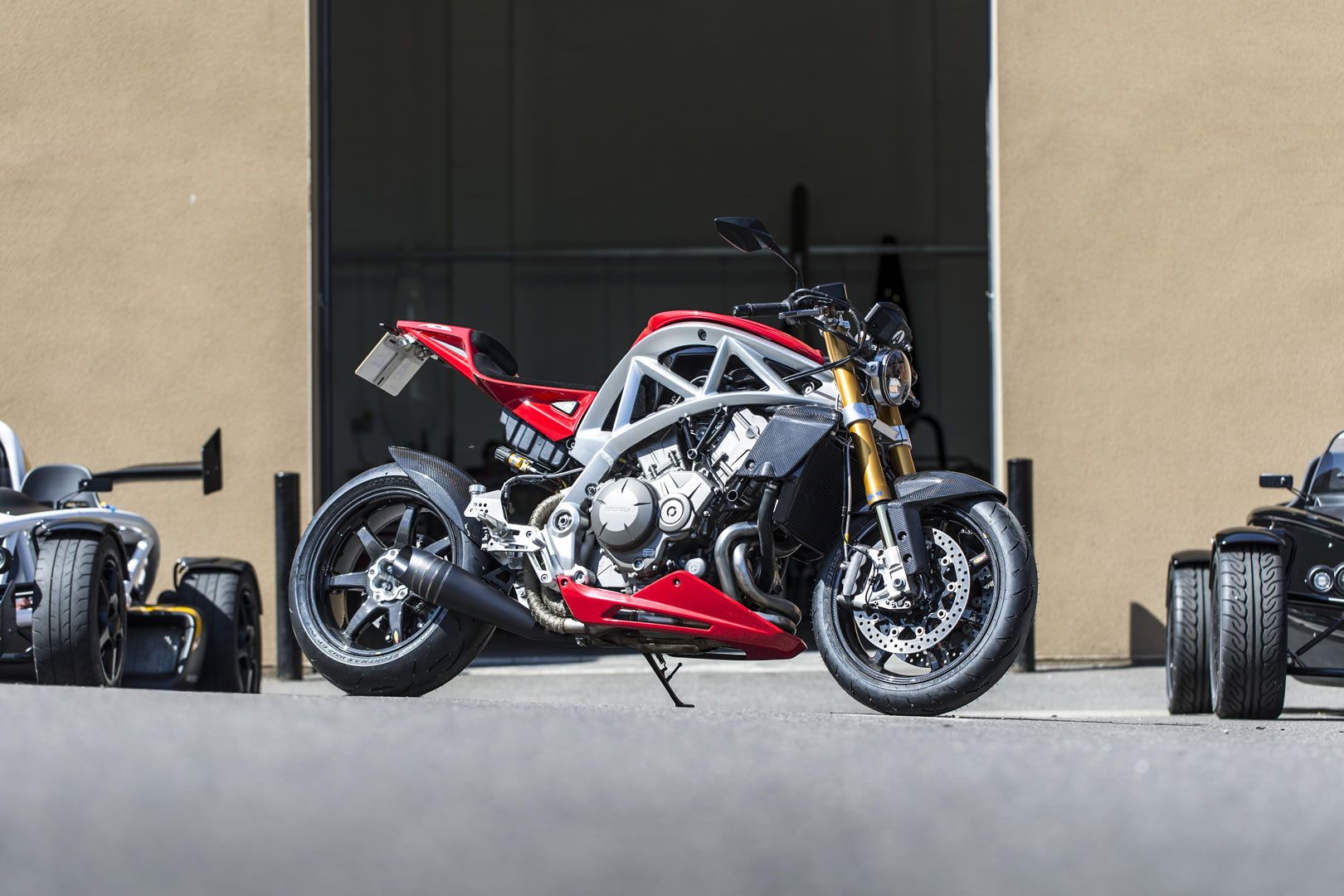 The Ariel Ace features the same distinctive CNC-machined aluminum trellis frame for the motorcycle's architecture and is powered by a V4, 1,237 cc Honda VFR engine capable of churning out 173 hp. It comes with the option of being mated to a dual-clutch transmission (DCT) similar to that of the Honda X-ADV and Africa Twin and is fitted with top-shelf components from Showa, Öhlins, and Nissin. Each Ace motorcycle is tailor-made and built-to-order by one technician from start to finish. The technician working on the bike would stamp his name on a finished motorcycle once he's is fully-satisfied with the build quality of the machine before it rolls out. Buyers of the Ariel Ace can even opt for girder front forks with components by Öhlins as an homage to the original 1930s Ariel 4F Square Four.
Bikerbox Inc. has not yet given a price point for ordering the Ariel Ace motorcycle, as they have not yet determined the additional costs for its shipping and applicable taxes. However, it would be a real treat to see the motorcycle in the metal at their showroom. They would also be offering the rest of their lineup including the Atom, and Nomad. Bikerbox Inc. is also the exclusive distributor of Moto Guzzi, Aprilia, and Moto Morini motorcycles.
---
Related Articles
Brixton has unveiled the GK1200 retro naked bike in the 2021 Chinese International Motorcycle Expo.

CFMoto has launched the much anticipated 700 CL-X Heritage in the Philippines.

KTM has announced the availability of the much awaited KTM 390 Adventure.

Honda's latest promotional video shows acclaimed percussionist, Sivamani, blending music with the sound of the CB350's exhaust note and engine rumble.

Chinese motorcycle manufacturer, Lifan, releases its new Hunter 125, bearing the same silhouette as another model.
---
Latest News
Up by 14.8 percent over its sales in 2020, BMW Motorrad marks 2021 as its best-ever year with 194,261 units sold.

Vespa has commissioned Interbrand to determine the worth of its brand equity. The study has determined it to be around 906 million Euros.

Yamaha has launched the Fazzio hybrid scooter in Indonesia. Its retro styling and accessible price point make it an enticing option for those looking for a practical commuter.