/ News
Yamaha's MT-09 gets a power upgrade for 2021
We can expect the same update on the XSR900 eventually.
---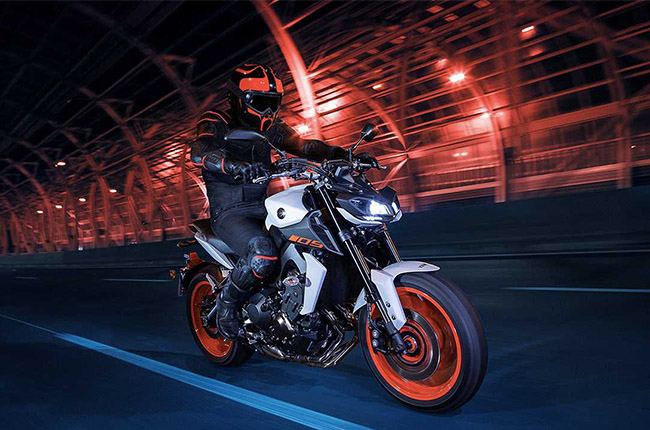 The Yamaha MT-09, with its popular inline-triple engine, shares the same powerplant with the XSR900 and Niken that that's already due for an update. In case you've been wondering about its fate, you don't need to worry as the bike's not going anywhere. For 2021, it will likely get an engine displacement upgrade. Other publications found references to an upsized MT-09 engine registered in Germany's Federal Motor Transport Authority (KBA) documents.
The current model of the Yamaha Motorcycle is listed as "MTN850", which is just about consistent with its displacement of 847 ccs. Yet, for 2021, "MTN850" is no longer listed in the KBA documents. Listed instead was an "MT890D" which leads us to believe that it's highly likely that the MT's displacement will get an increase to somewhere around the 890 cc mark. As motorcycle manufacturers wouldn't want to sacrifice engine performance with compliance to Euro5 standards, increasing the engine displacement is a very common practice for them.
Thus, we can expect the new inline-triple engine to have an output increase from its current 113 hp to up to 120 hp. Yamaha still has not disclosed the official specifications and numbers of the updated engine, but it's already established that they're long due for an update. We can expect the same update with its other motorcycles sharing the same powerplant with the MT-09 with the Niken, XSR900, and the Tracer. As we head closer towards the tail end of the year, we can also expect Yamaha to add more models to the 2021 KBA list along with its lineup announcement, including an updated MT-07 and MT-10.
---
---
Related Articles
Yamaha has introduced a special edition Yamaha MT-09 SP with upgraded suspension

The 2021 Yamaha MT-09 is officially launched with a new headlight assembly, redesigned chassis, body, and a more powerful Euro 5-compliant engine.
---
Latest News
The all-new Classic 350 features a new chassis, a new engine, and timeless styling.

Yamaha has released the GoGoro-powered swappable-battery EMF electric scooter in Taiwan.

New models for 2022 or available with the Milwaukee-Eight 117 engine.