/ News
Suzuki to digitally launch its new motorcycles this Saturday
Four new motorcycles for 2020-2021 will be introduced by Suzuki.
---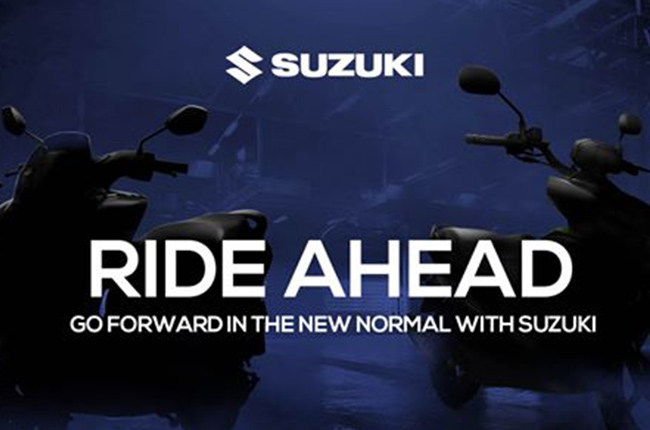 In the past couple of days, Suzuki Philippines has been teasing us about its upcoming motorcycles on its official Facebook page. With major events and gatherings still prohibited in the country, motorcycle shows that usually serve as a venue for motorcycle brands to launch their new motorcycles have now shifted to the digital space. This Saturday, on October 24, 2020, Suzuki Philippines is scheduled to launch four of its new motorcycle offerings for the year 2020 to 2021.
During the past couple of days, blurred and shadowy images of their upcoming motorcycles have been posted on their social media page with people quick to jump on speculating the models of the bikes. Based on one of its posts, we can confirm that at least a new maxiscooter will be launched by Suzuki. The Facebook post explicitly said, "Get ahead with a maxiscooter you can afford." with a shadowy silhouette of the upcoming maxiscooter. Suzuki's followers were quick to react with clearer photographs of Suzuki's popular maxiscooter offering, the Burgman.
The other images being teased also include a new fully-faired sportbike, a naked standard, and a new underbone. Followers of its page are suggesting that Suzuki could be introducing 250 cc versions of its popular Gixxer, and GSX-R, with both bikes being offered in 150 cc displacements.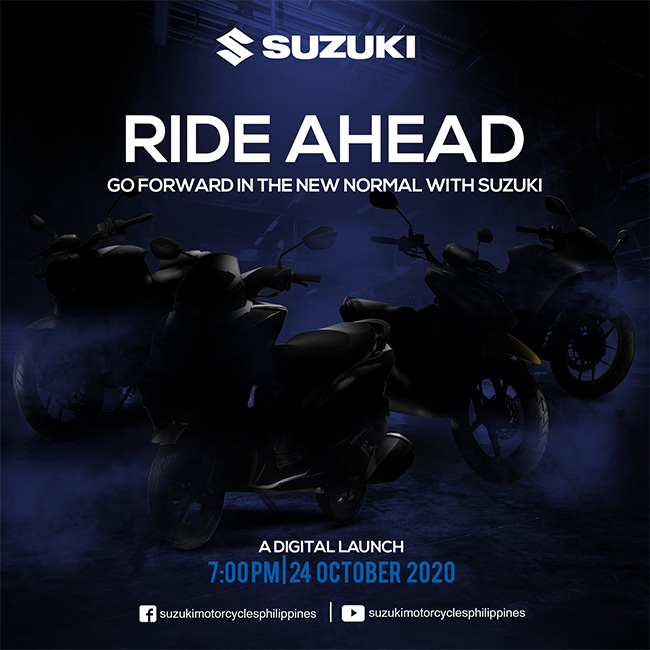 In any case, all these speculations would come to an end in just a couple of days. Suzuki will be offering four new motorcycles this Saturday, October 24, to give the Filipinos the chance to move forward into the new normal with its latest motorcycle offerings. With the current transportation shortage, and the economy slowly being stimulated by the government to recover from the effects of the global pandemic, there has never been a better time to own a new Suzuki motorcycle. We'll be sure to be tuned in to the official Facebook page of Suzuki Philippines for its news motorcycle offerings this weekend.
---
Related Articles
Suzuki has given the GSX-R1000, GSX-R750, and GSX-R600 minor updates for the 2022 model year.

Suzuki Philippines has launched the 2022 Suzuki Hayabusa in the local market for P1,088,000. The updated bike features loads of updates to the engine, design, and electronics.

Suzuki is expected to launch a sport-tourer based on the recently launched GSX-S1000 naked streetfighter.

Suzuki has unveiled a new beginner-friendly big bike in the form of the GSX-S950 in Europe.

Suzuki has launched the all-new GSX-S1000 naked street fighter.
---
Latest News
The 250 CL-X was officially launched in China, with speculation of a 300 CL-X said to be in the books.

Kawasaki has reported that production of the new Z900RS SE retro-style bike will be delayed due to parts shortages caused by the ongoing global pandemic.

Kymco has launched the DTX 125 adventure scooter in Europe. We think it would make a decent runabout in Manila's busy roads.