/ News
Honda releases a teaser of its Forza maxiscooter
Expect its official unveiling on October.
---
Honda has been working on adding another maxiscooter offering to its lineup of motorcycles that could be carrying the same powerplant of its off-road capable X-ADV. Big Red has just released a teaser video this month showing off some close-up shots of what appears to be the engine casings and some elements of the scooter's frame. The 15-second video released by Honda, later on, flashes a text that reads, "Forza - The Forza family is getting bigger."
Currently, the Honda Forza 350 is already being sold in Thailand with much success. With the latest teaser released by Honda, the brand's message alludes to either adding a bigger and more powerful scooter or perhaps even more small capacity bikes could be added to the range carrying the same name. In any case, the big reveal is coming on October 14, 2020.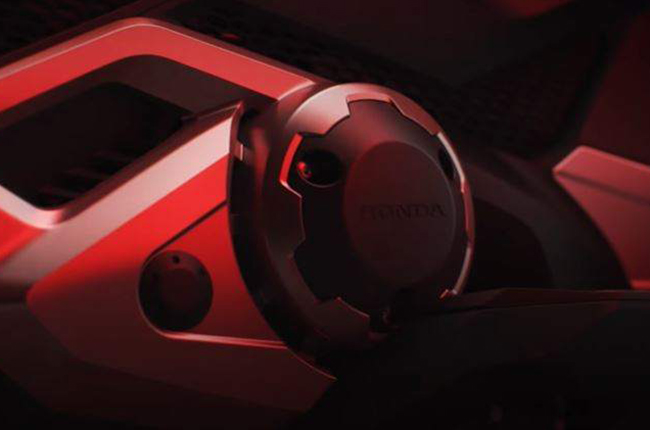 However, more people are placing their bets on a new large capacity machine coming from Honda in the near future. After looking at all the clues throughout the short video, the engine casings appear to be strikingly similar to those found on the engine casings of its NC750 engine seen in the X-ADV. Honda has a knack for blurring the lines between motorcycles and scooters resulting in extraordinary machines with a mix of genres. That's exactly how the highly capable X-ADV off-road scooter came about into its range of offerings.
Thus, we can expect the new machine to have the same modern, sporty styling with a more premium feel on its fit and finish seen from the Forza range. Assuming that it does carry the same NC750 engine lifted from the X-ADV that may come equipped with a dual-clutch transmission. We're more than excited to see how Honda's latest maxiscooter offering will come out with the same commanding presence, aggressive details, and sporty lines the likes of which we haven't seen since 2001 when the Silverwing was first introduced by Big Red.
---
Related Articles
Brixton has unveiled the GK1200 retro naked bike in the 2021 Chinese International Motorcycle Expo.

CFMoto has launched the much anticipated 700 CL-X Heritage in the Philippines.

KTM has announced the availability of the much awaited KTM 390 Adventure.

Honda's latest promotional video shows acclaimed percussionist, Sivamani, blending music with the sound of the CB350's exhaust note and engine rumble.

Chinese motorcycle manufacturer, Lifan, releases its new Hunter 125, bearing the same silhouette as another model.
---
Latest News
Cardo and Ducati have teamed up to launch the latest Ducati Communicator System, the DCS3, based on the Cardo PackTalk Neo.

KTM is working on a new 690 model range through Indian manufacturer Bajaj. The bikes will be powered by a parallel-twin engine.

Yamaha has released the 2023 iteration of the NMAX in Malaysia in new red and blue colorways.