/ News
Harley-Davidson officially announces its exit from the Indian market
The 'Rewire' restructuring costs could still rise despite the exit.

on Sep 25, 2020
---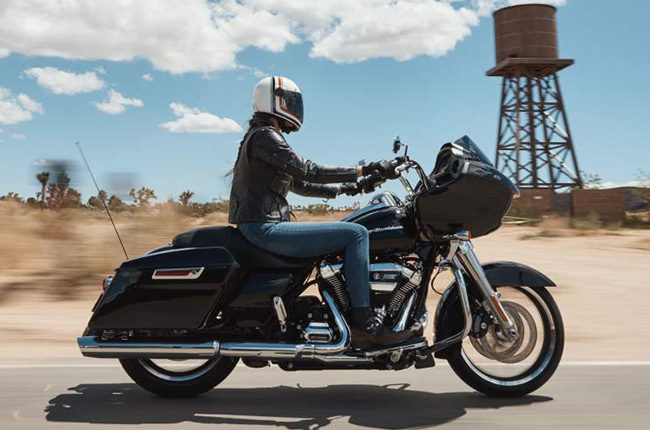 After only ten years of being in the world's largest motorcycle market, Harley-Davidson officially pulls the plug and announces its exit from the Indian motorcycle market. The American motorcycle manufacturer confirms its latest sweeping change after weeks of speculation from the motorcycle community.
The motorcycle manufacturer is currently undergoing a major restructuring program, dubbed as the 'Rewire' following a recent dip in sales and profits across the United States and in other international markets. That being said, it has announced that it will now cease both production and sales of its motorcycle models in India after struggling to gain a solid foothold from the world's largest motorcycle. It is important to remember that the Indian market sells about 17 million units annually. Harley-Davidson's decision to exit the Indian market is a clear indication of the drastic measures the firm has taken to balance its books and recover into a healthier financial standpoint.
However, its exit from the Indian market does add to its restructuring cost. Reuters reported that Harley-Davidson's 'Rewire' restructuring plan could cost them $75 million which includes the closure of the production facilities of its Bawal, Haryana factory in India. Yet, the Milwaukee-based motorcycle manufacturer has still decided to retain a scaled-down sales office in Gurgaon, South of New Delhi. It should be remembered that in India, the challenges faced by Harley-Davidson are not uncommon for international brands. Established local brands offer machinery at much more affordable prices making it more difficult to keep up with them.
In total, the 'Rewire' could, later on, cause the firm to incur restructuring costs amounting to somewhere around $169 million. Yet, with its recent actions, they are now being warned that it could set to rise even more by the time the overhaul is completed. While Harley-Davidson still remains arguably one of the world's most iconic American brands in motorcycling, of recent years, its struggles have been a prolonged tail of uncertainty and woe. The company has not posted a sales growth in 14 quarters even with its efforts of introducing new models to other segments like the Livewire which still met such lukewarm response during its release. It is hoped that with its restructuring strategy Harley-Davidson will be able to recoup its losses later on and refresh its lineup to garner more sales numbers in the coming years.
---
Related Articles
With over 20 years of experience within the financial sector, Gina Goetter joins Harley-Davidson as its new Chief Financial Officer bringing fresh perspectives to the company starting on Sep...

A US court judge issues a resolution in favor of Harley-Davidson finding its mitigation project to retrofit the aftermarket accessories sold by the brand sustained and denying the review pre...

Harley-Davidson is seeking new partners with either Mahindra, Bajaj, or Hero to ramp up its global presence and manufacture more motorcycles.

Harley-Davidson's poor sales performance and lackluster demand for their motorcycles within the region could force them to shut down their Indian operations.

The Harley-Davidson Bronx, the brand's streetfighter offering has reportedly dropped from its 2021 model lineup following Jochen Zeitz's "Rewire" strategy.
---
Latest News
Yamaha showcases the 2021 WR 155R as its latest addition to its dual-sport motorcycle offerings with innovations in its chassis design and engine tech.

Suzuki unveils the Gixxer 250, Gixxer 250 SF, Burgman Street, and Skydrive Crossover to the Philippine market with a virtual launch over the weekend.

Honda released a short teaser video of the upcoming 2021 CB1000R and announced its official unveiling on November 10, 2020.