/ News
Harley-Davidson officially announces its exit from the Indian market
The 'Rewire' restructuring costs could still rise despite the exit.
---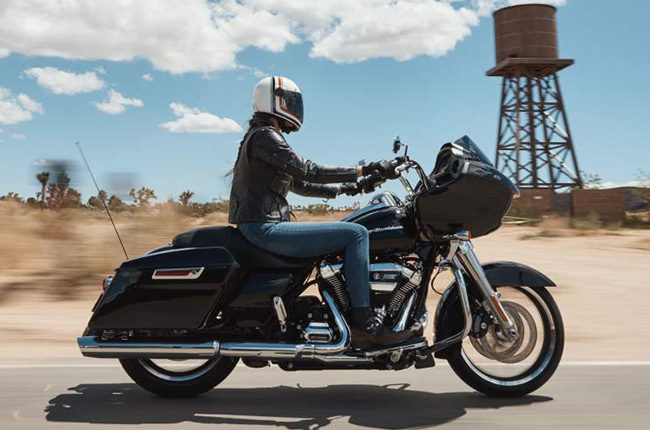 After only ten years of being in the world's largest motorcycle market, Harley-Davidson officially pulls the plug and announces its exit from the Indian motorcycle market. The American motorcycle manufacturer confirms its latest sweeping change after weeks of speculation from the motorcycle community.
The motorcycle manufacturer is currently undergoing a major restructuring program, dubbed as the 'Rewire' following a recent dip in sales and profits across the United States and in other international markets. That being said, it has announced that it will now cease both production and sales of its motorcycle models in India after struggling to gain a solid foothold from the world's largest motorcycle. It is important to remember that the Indian market sells about 17 million units annually. Harley-Davidson's decision to exit the Indian market is a clear indication of the drastic measures the firm has taken to balance its books and recover into a healthier financial standpoint.
However, its exit from the Indian market does add to its restructuring cost. Reuters reported that Harley-Davidson's 'Rewire' restructuring plan could cost them $75 million which includes the closure of the production facilities of its Bawal, Haryana factory in India. Yet, the Milwaukee-based motorcycle manufacturer has still decided to retain a scaled-down sales office in Gurgaon, South of New Delhi. It should be remembered that in India, the challenges faced by Harley-Davidson are not uncommon for international brands. Established local brands offer machinery at much more affordable prices making it more difficult to keep up with them.
In total, the 'Rewire' could, later on, cause the firm to incur restructuring costs amounting to somewhere around $169 million. Yet, with its recent actions, they are now being warned that it could set to rise even more by the time the overhaul is completed. While Harley-Davidson still remains arguably one of the world's most iconic American brands in motorcycling, of recent years, its struggles have been a prolonged tail of uncertainty and woe. The company has not posted a sales growth in 14 quarters even with its efforts of introducing new models to other segments like the Livewire which still met such lukewarm response during its release. It is hoped that with its restructuring strategy Harley-Davidson will be able to recoup its losses later on and refresh its lineup to garner more sales numbers in the coming years.
---
Related Articles
Harley-Davidson's e-bike division has announced that its vintage-inspired model will be going on sale soon.

Harley-Davidson has unveiled a special edition version of the Street Glide which features a stunning color scheme called Arctic Blast.

Want to star in a Harley-Davidson video?

Let's see if HD can keep chugging along at this pace.

Harley-Davidson has pulled the covers off the new Sportster S which boasts the company's revolutionary RevoMax engine.
---
Latest News
Confirmed and no longer denied, the Enfield adventurer will get an extra cylinder!

Honda Powersports has released the new 2022 Honda CRF125F; an off-road-only dirt bike designed for youngsters.

MV Agusta has pulled the covers off the Superveloce Ago; a retro-style sportbike meant to pay homage to Giacomo Agostini.