/ News
Ducati resumes production of the Superleggera V4
Ducati is dead serious on delivering its fastest motorcycle yet.
---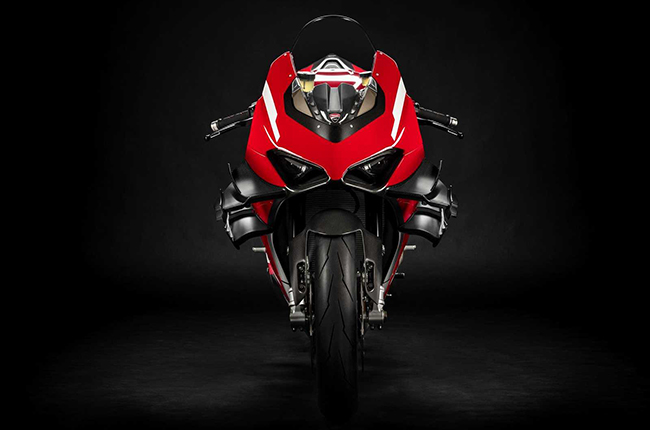 We mentioned the Ducati Superleggera when we made a feature on the top 5 fastest sportbikes in the Philippines that you can find in Motodeal.com.ph. However, we must confess that not a lot of people are familiar with the supersport bike, and chances are, you have never really seen one in the metal. The reason being, the next-generation Superleggera V4 was just unveiled by Ducati last February 2020. It basically is like a Panigale V4 as Ducati uses the same platform for it, but with a whole slew of enhancements that could be borderline luxurious for some. After all, the Superleggera V4 is gonna be limited to a production run of only 5,000 units, and the pre-orders have been coming in since its first unveiling. That's what Ducati gets when they unveil one of their fastest supersport bikes they've ever made.
The Superleggera's chassis, clad entirely out of carbon-fiber, makes it possible for the motorcycle to shed a considerable amount of weight, and that includes the frame, swingarm, and its wheels. The result is an unprecedented power to weight ratio of 1.54 hp/kg. With its advanced aerodynamics made apparent by the multiple winglets mounted on its fairings, coupled with its 1103 cc 90-degree V4 engine capable of churning out 224 hp and 116 Nm of torque on its standard trim. Fit it with a Ducati Racing Kit which includes a lightweight Akrapovic racing exhaust and an ECU remapping, its claimed horsepower would ramp up to 234 and its weight would drop down to 152.2 kg making it capable of reaching top speeds of up to 306 km/h.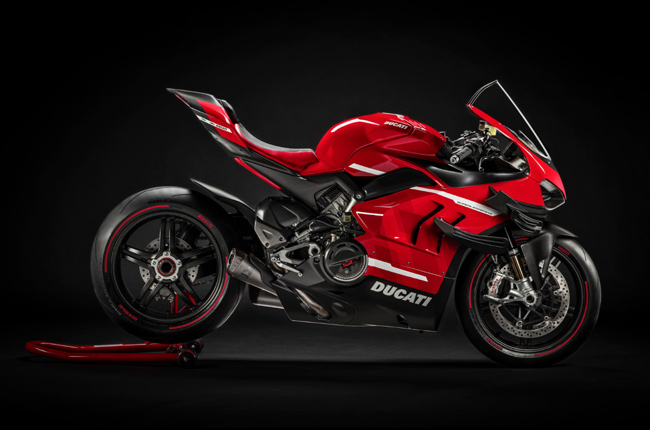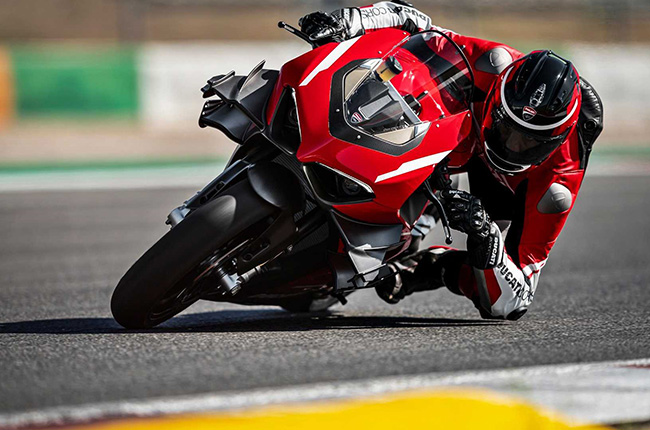 Ducati's CEO Claudio Domenicali expressed his excitement over the Superleggera V4 after posting a picture of the motorcycle on his personal twitter account which caused even more excitement over its hype.
Week 3 after restart is almost finished. Dreams are now becoming real: this is the last pre-production Superleggera ready to move to Nardo (a test track in southern Italy) for final quality check. No other road homologated bike is even close: 224 HP for 159 kg dry weight. A real dream for any passionate biker.
Domenicali announced that the bike will be hitting production on May 21, 2020, and they seriously focused to make up for the lost time after their factory was forced to shut down by the COVID-19 global pandemic. They're making good with their promises to deliver the Superleggera motorcycles as scheduled with their workers working overtime to ramp up the production line's operations. Delivery of the units is slated to begin in June of 2020 and you may place your orders for the limited edition Superleggera V4 for P8,000,000.
---
---
Related Articles
CFMoto has launched the much anticipated 700 CL-X Heritage in the Philippines.

KTM has announced the availability of the much awaited KTM 390 Adventure.

Honda's latest promotional video shows acclaimed percussionist, Sivamani, blending music with the sound of the CB350's exhaust note and engine rumble.

Chinese motorcycle manufacturer, Lifan, releases its new Hunter 125, bearing the same silhouette as another model.

CFMoto's new 400 NK now comes with LED lights, switchable riding modes, and a more than capable 400 cc engine at a very attractive price point for an expressway-legal naked.
---
Latest News
Want to star in a Harley-Davidson video?

MV Agusta is producing a new webcomic series starring seven original characters who ride some of the brand's most popular models.

The Benelli TRK 502 has dominated the Italian ADV market, and has bested some of the industry's most popular models in the first half of 2021.