Pinoy riders definitely have a soft spot for all things sporty. The thriving culture of performance-oriented modifications on scooters and underbones is a testament to this. However, the performance of a full-fledged big bike is simply far beyond the reach of most motorcycle lovers out there. On top of that, taming a sportbike with nearly 100 horsepower on tap can be quite the daunting task, especially if your daily commute involves traversing the busy streets of the metro.
All that being said, what do you get when you want the neck-breaking looks of a sportbike, yet desire the tractability and ease-of-use of a commuter? Well, you get your crop of 150cc sportbikes which are a favorite among younger and more budget-conscious motorcycle enthusiasts. Bikes like the Yamaha YZF-R15, Suzuki GSX-R150, and of course, the Honda CBR150R, all bring racing-derived aesthetics and decent performance to the table. With Honda being one of the most popular motorcycle brands in the country, let's take a closer look at its offering in the 150cc sportbike segment, the Honda CBR150R.
Styling
At first glance, you could mistake the Honda CBR150R as its bigger brother, the CBR500R. After all, all of Honda's new sportbikes boast similar styling as that of the lean, mean, fire-breathing CBR1000RR. Now for those of you who are unfamiliar with this legendary sportbike, it sports a full-fairing with aggressive lines meant to maximize aerodynamic efficiency, as well as dissipate heat from the engine compartment. While in the case of the CBR150R, this sharp and sporty design is more for show rather than actually providing a performance benefit.
Performance
As far as performance is concerned, the Honda CBR150R features thoroughly modern tech consisting of a 149.16cc liquid-cooled, single-cylinder engine. Equipped with Honda's PGM-Fi fuel injection system, the bike churns out a healthy 17 horsepower, and transfers it to the rear wheel via a six-speed manual transmission. While the Honda CBR150R's outright performance figures aren't exactly neck-breaking, they're more than enough to provide an enjoyable and exhilarating ride both in the city and on twisty mountain roads.
Price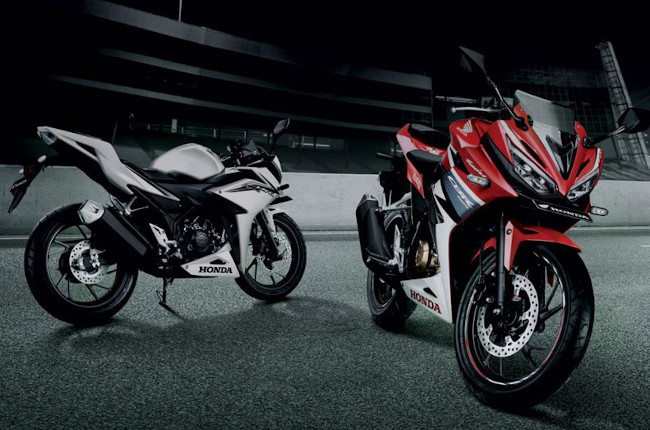 When it comes to price, Honda always delivers on its promise to provide top-notch quality at a competitive price point. The result of this has been an outstanding fleet of motorcycles which have proven themselves to be dependable, reliable, and durable motorcycles capable of standing the test of time. The Honda CBR150R is no exception. Although pegged at a rather premium price starting at P152,900, you can be assured of the stellar fit and finish and attention to detail found on Honda's motorcycles.
If you're in the market for a sporty daily commuter, there really is no going wrong with the Honda CBR150R. Lightweight, agile, sporty, and good-looking, this bike is equally at home shuttling you around the busy metro, and attacking twisty mountain roads on the weekends.
---
---
Related Articles
Want a bike that's super fast and looks really dapper doing so? Look no further than the Speed Triple RR from Triumph.

Honda has just released the CL500, and right away, it's clear to see why it's an ideal big bike for first-time riders.

Triumph really hit the nail on the head with the new Speed Triple 1200 RR. Here are a few reasons why the Speed Triple RR is a one-of-a-kind machine.

Honda recently unveiled the Transalp XL750 in the Philippines. It dazzles with its impressive tech, performance, and surprisingly low price tag.

Here are our top five picks for motorcycles in the middle to heavy-middleweight segment that offers exceptional value.
---
Latest Features
Multi-compound tires are pretty much ubiquitous in the world of big bikes. What exactly is a multi-compound tire, and what are the benefits associated with them? Read on to find out

Want a bike that's super fast and looks really dapper doing so? Look no further than the Speed Triple RR from Triumph.

Follow these tips and tricks when getting ready for a long-distance ride on your motorcycle.