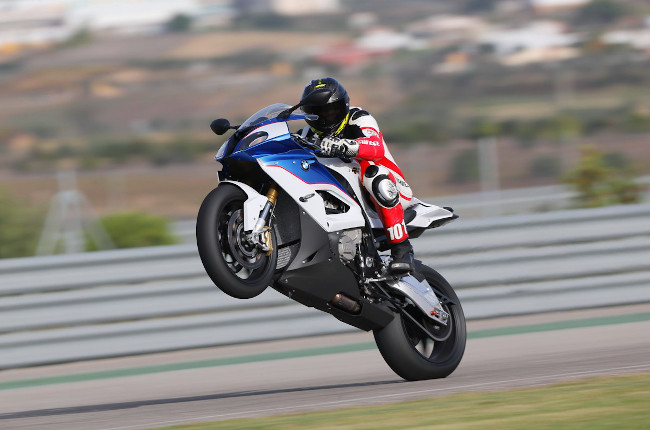 A couple of weeks ago, we wrote a feature on whether or not a sportbike is the right motorcycle for you. As one of the most purpose-built machines in the world, supersports have one purpose, and purpose alone: speed. As a result, they can be among the most uncomfortable, tiring, and literally back-breaking bikes to ride on a daily basis. Given this, why do people still ride sportbikes on a daily basis, even in congested manila traffic? Maybe, you're thinking about getting a sportbike and making it your daily ride. Well, read on to see if this arduous task is one you're willing to undertake.
Before we dive into the things you should consider when daily-riding a sportbike, we'd just like to note that this article excludes sportbikes which have been designed with daily riding in mind. That said, bikes like the Kawasaki Ninja 400 and Ninja 650, Yamaha YZF R15 and R3, and other sport-touring motorcycles will not be included in this article, as these bikes feature significantly more upright ergonomics than those of their supersport bike counterparts.
It's an uncomfortable ride.
If someone tells you that their stock Yamaha YZF R1 is a comfortable machine, then that person likely enjoys giving themselves a hard time. As you've probably noticed, a supersport bike will have you hunched over like the Hunchback of Notre Dame for the entirety of your journey. Even if you extend your arms fully and push your crotch as close to the tank as possible, you're still going to be canted forward rather aggressively.
It's just the nature of a sportbike's design to prioritize speed and outright performance instead of comfort. Being in a tucked position maximizes aerodynamics. It also keeps the rider's center of gravity high up to provide ample leverage for flicking the bike aggressively when cornering. As a result, expect to feel quite a pinch on your lower back, hips, and wrists. That said, if you're looking for comfort on your daily commute, it may be best to look elsewhere. Hey, did you know we have a feature on why naked bikes make the best all-rounders? Be sure to check it out in the link below.
They're hot. Really hot.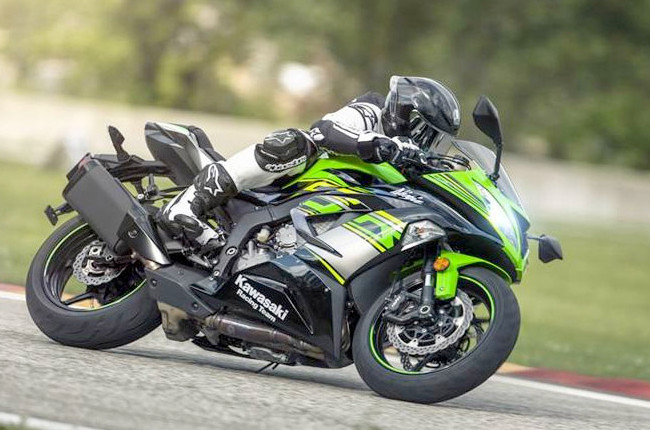 Ask any motorsports fan what they think of motorcycles, and you're likely to get MotoGP or World Superbike machines as examples. After all, supersport bikes are basically race bikes which just so happen to be street legal. It's pretty amazing, if you think of it, that a motorcycle like the Ducati Panigale V4 S is just 2 seconds slower than its MotoGP counterpart on the Jerez circuit, but is completely legal for street use. It pretty much goes without saying that the engines found in many modern supersports are among the most technologically advanced pieces of equipment in the world. With horsepower figures surpassing those of sports cars—yes, bikes like the Kawasaki Ninja H2R produce nearly 300 horsepower—it's unsurprising that things can get pretty hot.
If you own a sportbike and try to take it to the mall or grocery store for a quick errand, and you're wearing anything other than your riding pants and boots, you're bound to be familiar with the nearly intolerable levels of heat being blown directly onto your legs. That's because supersport bikes tend to run extremely high compression ratios—think in the high twelves, or low thirteens. The result is tremendous power out of a small package, but equally unbearable levels of heat. Don't worry though, most supersports come equipped with sophisticated cooling systems and radiator fans which keep the heat away from the engine thereby preventing overheating. The only drawback is the fact that this heat is inadvertently transferred to the rider.
Supersport bikes hate going slow.
Most if not all supersport bikes are capable of hitting eye-watering speeds. Machines like the MV Agusta F3 675 have a claimed top speed of 258 kilometers per hour. As you move up the ladder, you get bikes that are capable of ungodly speeds. For instance, the BMW S 1000 RR is limited at 303 kilometers per hour. Aftermarket ECU kits are able to remove the limiter, and it's possible to extend the bike's top speed to well over 320 kilometers per hour. Of course, this is very, very illegal, and in no way do we condone riding excessively fast. However, remember that supersport bikes are most at home on the racetrack. It just so happens that they're street legal, too.
Now given the fact that supersports love to hit crazy fast speeds, this means they come with incredibly long gears. For instance, the Kawasaki ZX-6R can hit a speed of 145 kilometers per hour in first gear. That's right, the ZX-6R's first gear alone, is longer than all six gears of the KTM 200 Duke which has a top speed limited to 142 kilometers per hour. Now you may be thinking that a supersport bike would be a nightmare to lug around in heavy traffic, and you'd be absolutely right. Riding smoothly without stalling out requires a very gentle touch to the throttle and extreme finesse with your clutch hand.
They look and sound amazing.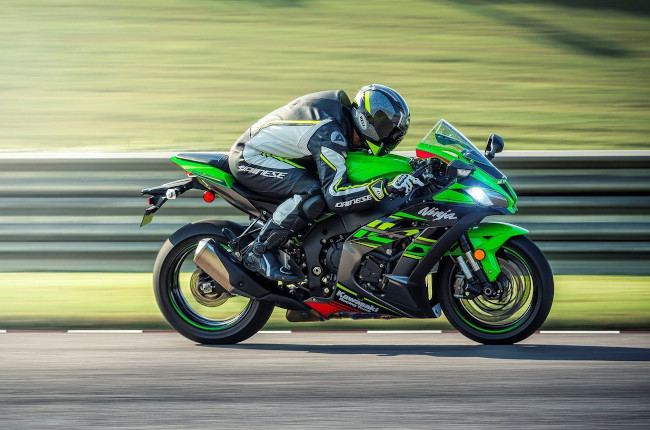 So you may be thinking, why do some people subject themselves to the tortur that is daily-riding a supersport bike? Well, as we are all well aware, there's so much more to motorcycling than mere utility. Motorcycling enables the rider to showcase an extension of their character. After all, a lot can be said about a person based on their vehicle of choice. That said, just as a musician is extremely particular about the tuning and sound of their instrument, so too is a motorcyclist, with the exhaust note of their pride and joy. Multi-cylinder sportbikes like the Yamaha YZF R6 and the Aprilia RSV4 have an exhaust note that's one-hundred-percent guaranteed to turn heads no matter where you go. They sound just like MotoGP bikes and F1 cars, but on the streets and highways.
Apart from the utterly amazing sound that supersport bikes make, they also look drop-dead-gorgeous thanks to their sleek lines and sharp bodywork which covers up the engine and all the mechanical components otherwise visible on a naked bike. This, in turn, has allowed manufacturers to go crazy in terms of design, with numerous vents, diffusers, and even winglets serving way more than just an aesthetic purpose on supersport motorcycles. Additionally, bikes like the Kawasaki ZX-10R feature eye-catching liveries which are pretty much replicas of the World Superbike racing machines. Who wouldn't love to have a race replica in their garage?
Now, if you've read all the above points, and are hellbent on daily-riding your shiny supersport bike, then by all means, be our guest. Your ears and eyes will thank you—just be sure to have a pack of Salonpas handy for when your back starts to ache after a couple of hours on the road. Kidding aside, when riding a sportbike, or any big bike for that matter, always remember that you've got a ton of power in between your legs—more power than many cars out there. So, be sure to always take extra precaution, wear your gear, and most importantly, ride safe and smart.
---
Related Articles
Here are 5 helmets to consider if you're looking for a high quality helmet that won't break the bank.

Let's take a look at five things we absolutely love about the all-new CFMOTO 450 NK.

Here are our picks for the top 5 best intermediate naked bikes you can buy in 2023.

Here are our top 5 picks for the best hyper naked bikes you can buy in the Philippines.

The Triumph Speed Triple represents Triumph's pinnacle of performance. Read on to learn whether the RS or RR is better suited to your lifestyle.
---
Latest Features
Here are 5 helmets to consider if you're looking for a high quality helmet that won't break the bank.

Here's Jinno's list of top 5 accessories for the Yamaha Tenere 700, all of which can easily be installed by average home mechanics.

Let's take a look at our top 5 picks for the best big bikes under 200 kilograms on the market today.