/ News
Yamaha pulls the covers off the NEO's electric scooter - here are the details.
Yes, it's spelled NEO's, with an apostrophe.

on Mar 14, 2022
---
Yamaha has recently made known its plans of rolling out a variety of electric powered to two wheelers. Last week, a Japanese manufacturer announced that it would be launching several lightweight EVS into the market. The first of which comes in the form of the NEO's electric scooter, a commuter that's equivalent to a 50cc gas-powered runabout. The NEO's is expected to make its debut in the European market before rolling out in other parts of the world.
At first glance, it is clear to see that the NEO's employs modern styling with minimalist design cues. It has a compact body with clean lines, and a saddle that can comfortably accommodate a full-grown rider. It does come with passenger foot bags and enough room to accommodate a pillion, however, it looks like it'll make for a rather tight fit. Upfront is a dual LED headlight, that gives the NEO's a very friendly and approachable look. It's a breath of fresh air especially with the hyper futuristic styling of today's electric two-wheelers.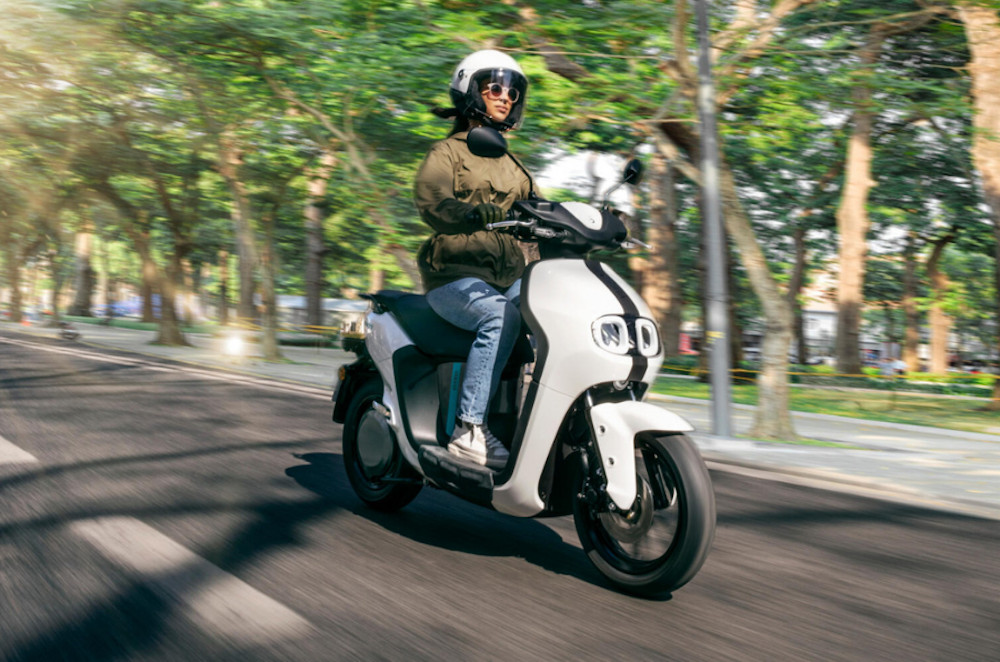 Moving onto the power train, the NEO's is powered by a 2.03 kW electric motor. It sips juice from two removable lithium ion batteries which each offer 37.5 km of range. This gives the NEO's a total range of 75 km on a single charge. While we are at the topic of charging, it takes around eight hours to fully charge the Yamaha NEO's batteries. As such, it's clear to see that this little electric scooter is at home only in the urban setting, as well as for around town duty.
When it comes to technology, the Yamaha NEO's doesn't fall short. It gets an LCD instrument cluster complete with Bluetooth smartphone connectivity, allowing the writer to access vital information such as battery status, routes, as well as missed calls and SMS notifications. For now, the Yamaha NEO's is available only in Europe. It retails for €3,005 EUR, translating to around P170,000. With today's rising gas prices, do you think the Yamaha NEO's would make for a good alternative personal mobility device here in the Philippines?
---
Related Articles
Italjet has unveiled the Dragster 300 at EICMA 2023, boasting impressive performance and head-turning styling.

Yamaha has pulled the covers off the 2024 MT-09 featuring updated styling and improved underpinnings.

Yamaha has unveiled the 2024 XSR900 GP in the global market with a focus on its rich racing heritage and cutting-edge performance.

Kawasaki has unveiled its first electric models, the Ninja e-1 and Z e-1 in the US market. Could we see these bikes in the Philippines soon?

Yamaha and CFMOTO are now working together on a new joint venture called Zhuzhou CF Yamaha Motor Company (ZCYM).
---
Latest News
CFMOTO Philippines has pulled the covers off the 2024 CFMOTO 450 CL-C, its first cruiser for laid-back riders.

KTM has pulled the covers off the 2024 1390 Super Duke R Evo, marking 30 years of the Duke naked bike range.

Triumph has just unveiled its premiere motocross model, the TF 250-X, in the global market.