/ News
Yamaha files patents for two new mystery street bikes
Could this signal the imminent launch of the YZF-R9?

on Feb 07, 2022
---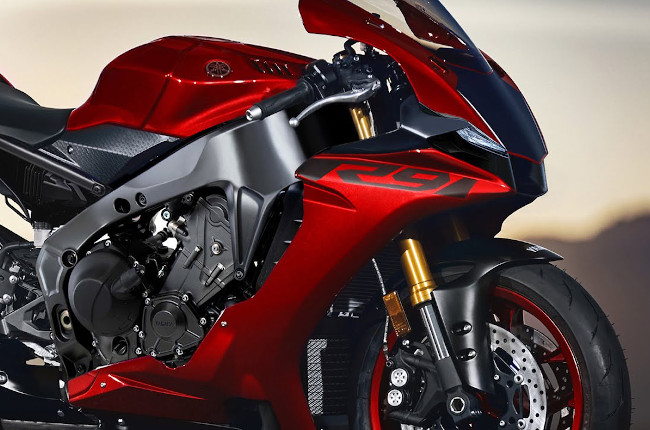 These days, absolutely anything can be found on the internet. Information you never thought you'd learn, stuff you absolutely need to know, and maybe a few things you shouldn't know, as well, are all available, literally at the tips of our fingers. Naturally, this makes it difficult for big brands like Yamaha to hide their latest products. Sure, they can disguise their latest models under various codenames, however, information is bound to get out.
This is exactly what happened when Yamaha filed two new patents for two new models. Designated RN82 and RN83, these letters and numbers look like they don't really mean anything—or do they? After some digging on, of course, the internet, we've come to unearth just what these letters mean. For instance, the letter "R" designates a streetbike, i.e., a naked or sportbike. The letter "N", meanwhile, carries more weight, as this signifies that it has an engine displacement of 750cc to 1000cc. To put this into perspective, the new XSR900 is codenamed RN80—a naked bike with a displacement of 889cc, spot on!
That said, we can put some of the pieces together, and speculate what at least one of these new bikes could be. Quite frankly, we're almost sure that it's going to be a 900cc-class triple, boasting the same engine as the new MT-09 and XSR900. Incidentally, Yamaha filed trademarks for the YZF-R9 model name last year, so we're pretty much sure that a three-cylinder supersport is coming out of the Tuning Fork Company sooner than later.
What, then, could the second model be? Well, it could be anything, really, as long as it's a street bike with a displacement of 750cc to 1000cc. Personally, we'd love to see a bigger, more powerful XSR900 in the form of an XSR1000, with that magnificent 998cc, crossplane, inline-four cylinder engine. It could also be that Yamaha is relaunching the Niken, a radical three-wheeler, with the same engine updates found on the MT-09, Tracer 9, and XSR900. Only time will tell, however, we won't have to wait that long, as Yamaha is expected to unveil these bikes later this year.
---
---
Related Articles
For the 2023 model year, KTM has unveiled new hues for its street motorcycles, the Duke and RC 125 and 390, as well as the 790 and 890 Duke.

CFMOTO pulled the covers off the electric Papio Nova at EICMA 2022. Would you like to see this bike enter the Philippine market?

The 2023 KTM RC 8C, a track-only supersport limited to 200 production units, has sold out in just two minutes and 38 seconds.

Chinese-owned Italian motorcycle company Benelli has just pulled the covers off its newest middleweight ADV, the TRK 800.

Yamaha has released new colors for the XSR125 in the European market. Could these translate to new color options for the locally available XSR155?
---
Latest News
For the 2023 model year, KTM has unveiled new hues for its street motorcycles, the Duke and RC 125 and 390, as well as the 790 and 890 Duke.

The original scalpel is making a return in the European market with A2 compatibility and 95 horsepower.

Timur Saradarov, MV Agusta's CEO, clarified the KTM capital infusion deal, stating better dealers in the future.