/ News
Yamaha files patents for two new mystery street bikes
Could this signal the imminent launch of the YZF-R9?

on Feb 07, 2022
---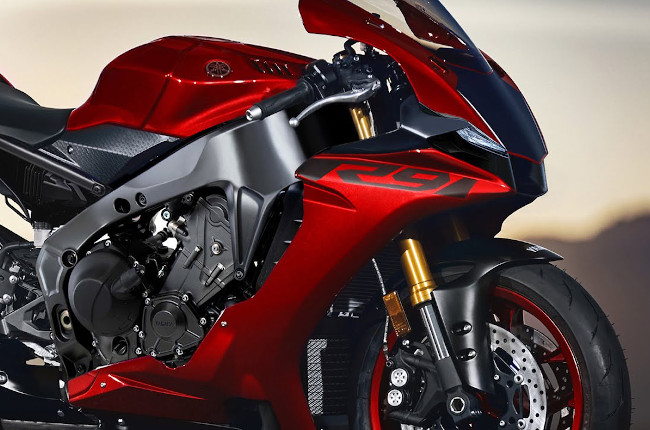 These days, absolutely anything can be found on the internet. Information you never thought you'd learn, stuff you absolutely need to know, and maybe a few things you shouldn't know, as well, are all available, literally at the tips of our fingers. Naturally, this makes it difficult for big brands like Yamaha to hide their latest products. Sure, they can disguise their latest models under various codenames, however, information is bound to get out.
This is exactly what happened when Yamaha filed two new patents for two new models. Designated RN82 and RN83, these letters and numbers look like they don't really mean anything—or do they? After some digging on, of course, the internet, we've come to unearth just what these letters mean. For instance, the letter "R" designates a streetbike, i.e., a naked or sportbike. The letter "N", meanwhile, carries more weight, as this signifies that it has an engine displacement of 750cc to 1000cc. To put this into perspective, the new XSR900 is codenamed RN80—a naked bike with a displacement of 889cc, spot on!
That said, we can put some of the pieces together, and speculate what at least one of these new bikes could be. Quite frankly, we're almost sure that it's going to be a 900cc-class triple, boasting the same engine as the new MT-09 and XSR900. Incidentally, Yamaha filed trademarks for the YZF-R9 model name last year, so we're pretty much sure that a three-cylinder supersport is coming out of the Tuning Fork Company sooner than later.
What, then, could the second model be? Well, it could be anything, really, as long as it's a street bike with a displacement of 750cc to 1000cc. Personally, we'd love to see a bigger, more powerful XSR900 in the form of an XSR1000, with that magnificent 998cc, crossplane, inline-four cylinder engine. It could also be that Yamaha is relaunching the Niken, a radical three-wheeler, with the same engine updates found on the MT-09, Tracer 9, and XSR900. Only time will tell, however, we won't have to wait that long, as Yamaha is expected to unveil these bikes later this year.
---
---
Related Articles
Benelli has launched the 2022 TRK 502X adventure bike in China. The update features a slew of refinements making the already capable ADV even better.

Suzuki Philippines has bestowed minor technical and cosmetic updates to the Burgman Street maxi-scooter.

Chinese manufacturer Keeway has introduced the GT270 maxi-scooter. On paper, it seems like a solid competitor against the likes of the Yamaha XMAX, especially given that it has a huge pricin...

Triumph Philippines proudly presents the Tiger 1200 in the local market. It's available in four variants—GT Pro, GT Explorer, Rally Pro, and Rally Explorer.

The Yamaha Tricity 155 has had a number of updates, including improvements to the engine, suspension, chassis, and electronics.
---
Latest News
Benelli has launched the 2022 TRK 502X adventure bike in China. The update features a slew of refinements making the already capable ADV even better.

Will the Triumph Trident get the RR treatment? Digital artist, Oberdan Bezzi makes a render to tickle our imagination.

Typhoon victims received aid and the Philippine Red Cross received life-saving motorcycles as a part of Honda's CSR efforts.