/ News
MV Agusta presents its Logo Level 1 streetwear collection
Get yourself some MV swagger.

on Jul 29, 2021
---
MV Agusta Motor S.p.A. announced that the Italian-born brand is launching a new line of streetwear called Logo Level 1. Successive releases from MV are scheduled at different times of the year.
These garments are adorned with the iconography of MV Agusta, and the brand is planning a limited series of drops to mark the company's intention to appeal to the younger generation. MV wants to target the non-biker demographic, and it believes that the Logo Level 1 collection will appeal to the public using a very specific language made of content, values, and connections.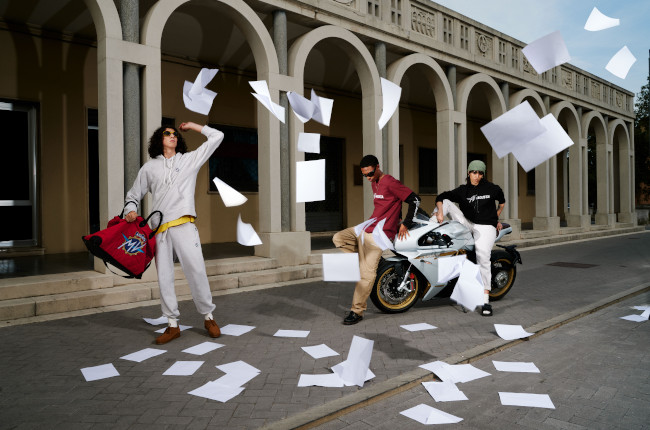 The collection will be made available on MV Agusta's online store, and also in street-fashion stores worldwide.
Motorcycle Art runs through every facet of MV's work, and the garments reflect the brand's values. MV teamed up with KALEIDOSCOPE to present "Metafisica Veloce," a take on the company's initials, that celebrates innovation and tradition.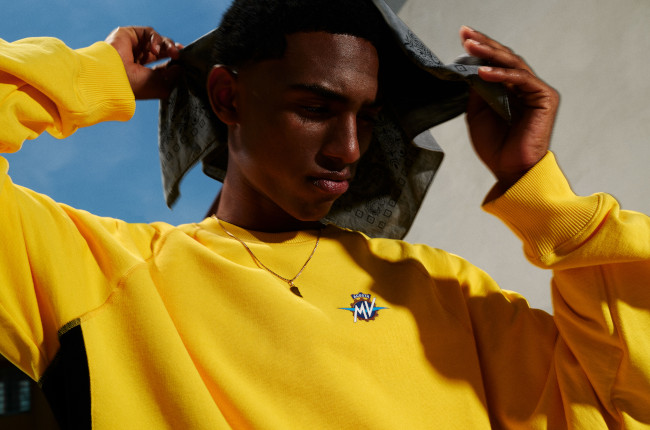 The photoset was taken by Jim Nedd, capturing an enigmatic cityscape with eerie backdrops of the city. The setting in question is Tresigallo, also known as the "Metaphysical City."
Among the models and clothing sits the iconic MV Agusta Superveloce. The poster child of the brand, it sports a 798cc inline three-cylinder engine that is mated to a 6-speed manual transmission. It pushes out 148 hp and has a torque figure of 88 Nm. Its presence alone sets it apart from other sportbikes, and the level of detail that MV put into it is almost second to none.
The collection includes a standard array of graphic tees sweaters and oversized windbreakers, but the centerpiece would have to be the quilted jacket. The MV Agusta logo at the back is no mere print, instead, it is a quality embroidered piece that is expertly sewn into the highest quality materials.
---
Related Articles
The new one-of-a-kind Testalarga has been unveiled in all its magnificence by MV Agusta. The ultra-rare motorcycle is based on the supersport machine, the Superveloce 800.

No release date has been revealed just yet.

Italian motorcycle manufacturer MV Agusta is opening its first flagship store in Milan, Italy.

MV Agusta just held its Art In Motion demo day on March 6, 2022 in partnership with Siklo Supplies and Common Folk.

The Lucky Explorer line is making waves.
---
Latest News
Vespa has released a total of six new colors across the Primavera and Sprint model ranges in the Japanese market.

Yamaha is set to invest heavily in a greener future, particularly when it comes to its manufacturing procedures.

AC Motors brings all of its brands under one roof, and KTM BGC gets a new showroom a block away from the old one.