/ News
MV Agusta hires former Deus Ex Machina marketing director, Filippo Bassoli
Bassoli is the best man for the job.
---
MV Agusta has been keeping themselves busy ever since Italy started easing its lockdown measures as their economy slow goes back to restart. Since then, they've resumed production of their limited edition motorcycles including the Superveloce Serie Oro and Rush 1000. Part of the company's marketing strategy was to increase its production line output of up to 25,000 units per year and to build a new range of bikes in the form of 350cc twin-cylinder models as well as some adventure bikes perhaps wit 950cc engines. To help implement these strategies and to help provide fresher ideas on the table, MV Agusta has just hired Filippo Bassoli as their new Group Marketing Director.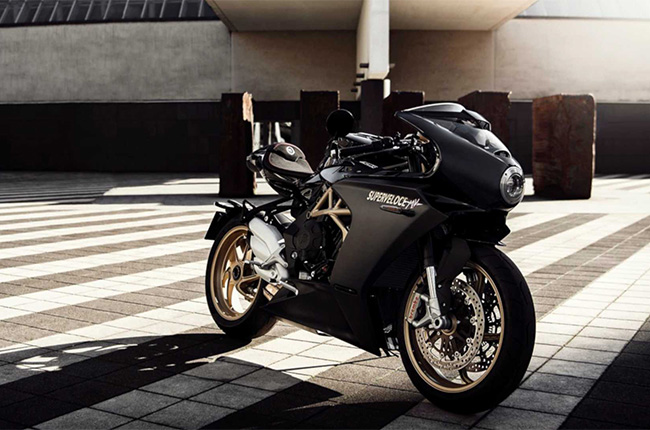 To MV Agusta, nobody could be more passionate about motorcycles than Filippo Bassoli after looking at his background. Bassoli has been a communications consultant to Ducati, WP, and Dainese while at the same time served as marketing and communications manager for Deus Ex Machina Italy, eventually rising up the ranks into its Global Marketing Director. All of this caught the attention of MV Agusta CEO Timur Sardarov after clearly demonstrating his passion for both motorcycles and Italian design.
I welcome Filippo to our team, a talented young individual with great experience in managing iconic brands and a proven ability to think out of the box. His creative, entrepreneurial mind will be of great support in the implementation of our strategic growth plan over the coming years. I am confident he will do extremely well as the new, charismatic leader of our group's marketing department.
In response, Filippo Bassoli was more than ecstatic about joining the company saying, "Nothing stimulates me more than bikes, lifestyle and iconic Made in Italy. When MV Agusta contacted me for the position, I was thrilled at the prospect of joining such a fascinating company with its unequaled history of successes and immense brand equity." After doing digital communications and consultancy work over the years for several industry brands, he is now about to fill in an exciting yet challenging role as MV Agusta is set at gaining a stronger foothold in the market with its exotic motorcycles they consider as works of art.
---
Related Articles
Timur Saradarov, MV Agusta's CEO, clarified the KTM capital infusion deal, stating better dealers in the future.

After taking over the North American distribution of the MV Agusta brand in September, KTM now has a 25.1% stake in MV.

MV Agusta Philippines has lifted the veils off the 2022 F3 RR supersport. The new bike is faster and sharper than ever.

The new one-of-a-kind Testalarga has been unveiled in all its magnificence by MV Agusta. The ultra-rare motorcycle is based on the supersport machine, the Superveloce 800.

No release date has been revealed just yet.
---
Latest News
In Europe, Suzuki has launched the 2023 Hayabusa in three new liveries.

Moto Morini is working on a new middleweight cruiser with the same engine as that of the Seiemezzo middleweight retro roadsters.

Suzuki has announced that it plans to launch up to eight electric models by 2030, with the first making its debut as early as 2024.