/ News
The Honda CBR600RR is finally coming back with a new teaser video
Could this possibly be the rumored "Baby Fireblade"?
---
A couple of months ago, rumors started surfacing of a new middleweight "Baby Fireblade" that Honda has been working on. This was reported by Young Machine who has quite a network of industry insiders who are able to access a lot of classified information before it even becomes ripe for public consumption. They even suggested that it would be following the same nomenclature as the from CBR1000RR-R and be putting more Rs to its name, but that was a few months ago. Just a few days ago, a new video teaser surfaced online of Honda's upcoming CBR600RR.
The CBR650RR was previously offered in Honda's supersport offering, however, the bike was dropped from its lineup back in 2017 due to tightening emissions standards in Europe, making it no longer feasible to continue producing the middleweight sportbike. Back then, the price difference between a 600 cc and a 1,000 cc sportbike was not that big of a jump but the difference in performance was quite significant. This caused people to stop buying the smaller middleweight screamer and opt for bigger liter-bikes instead.
The new CBR650RR shares a lot of design similarities with the CBR1000RR-R Fireblade, yet still with a fair amount of hardware from the previous generation. It still has the same wheels, swingarm, and body panels with the exhaust system still mounted underneath the saddle. However, it now has a new set of headlights, new fairings, a brand new Honda Racing Corporation (HRC) livery, and a pair of winglets similar to that seen on the CBR1000RR-R Fireblade.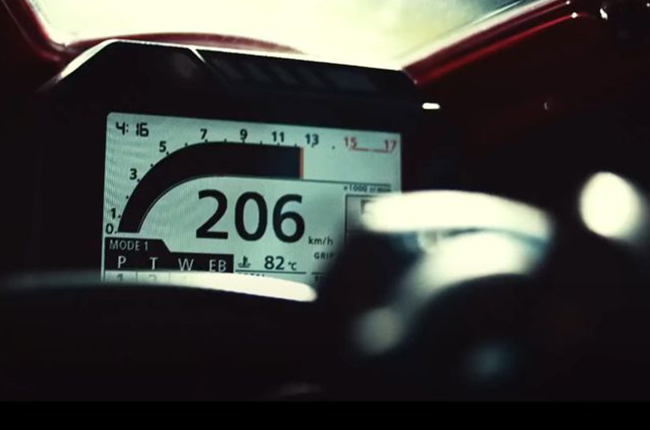 The CBR650RR will have a high-performance water-cooled, 4-stroke, DOHC, in-line 4-cylinder 599 cc engine packed with all the latest tech in control and aerodynamics. It is designed as a middleweight with supersport capabilities that can be utilized for some serious track time, and as a base model for production races. After all, if this is the "Baby Fireblade" we've all been waiting for, it is capable of redlining up to 15,000 RPM with riding modes that appear to be customizable to suit the rider's skills and preferences.
The full specifications and details of the bikes have not officially been released yet. However, we don't have to wait too long for that as they are scheduled to be unveiled on August 21, 2020. We're more than excited to bring you more details of the new Honda CBR650RR as soon as they come out. We'll be sure to keep our eyes peeled and ears open for any more updates.
---
Related Articles
MV Agusta has rolled out numerous updates to the 2021 Brutale and Dragster 800

Royal Enfield has updated the Royal Enfield Himalayan for the 2021 model year. Here's a rundown of those updates.

Bristol has launched the 2021 Bristol Bobber 650. The new cruiser is priced at P398,000

Ducati has launched the Multistrada V4 in the Philippines at P1.7M

Suzuki has updated the Suzuki Hayabusa, and will officially launch the bike on February 5. Here's what we can expect from the new 'Busa.
---
Latest News
Indian Motorcycle has unveiled its newest creation, the 2024 Challenger Elite.

Royal Enfield has unveiled the all-new Himalayan, the most high-tech and high-performance model in their arsenal.

India's Hero MotoCorp has unveiled the Concept Lynx, an electric dirt bike under its electric mobility subsidiary Vida.