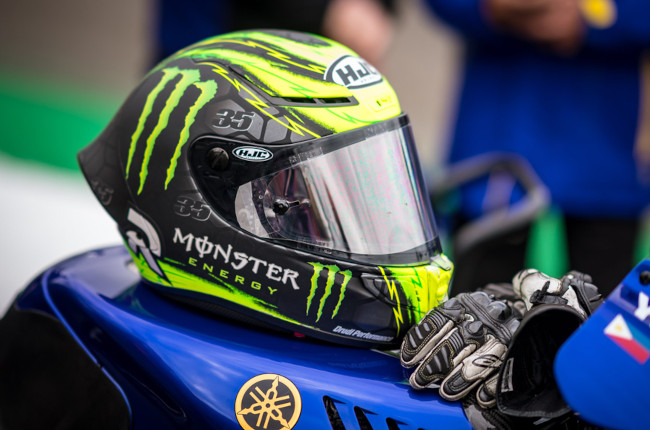 HJC, a name that is known throughout the world for its world-class helmets, has finally stopped teasing the RPHA 1 and has finally unveiled it fully. It is the best protective lid in the Korean brand's lineup, and it is a notch above the RPHA 11 in terms of its safety, being certified by the International Motorcycle Federation (FIM).
For those of you that don't know, the FIM launched a helmet homologation standard back in 2019. The standard is unlike other ECE or DOT ratings because the FIM places emphasis on the lid's ability to protect a rider hitting their head at high speed and at oblique angles.
The RPHA 1 will be the first FIM-certified or FIM-homologated helmet from HJC, joining the likes of other high-key brands like Shoei, Arai, and AGV to name a few.
While the FIM helmet standard is a godsend for people looking for the pinnacle of safety in a lid, at least for now. The problem is to attain such perfection, the helmet must be built to exacting standards, often costing north of P50,000. However, in addition to the FIM rating, the RPHA 1 is also DOT and ECE 22.06 approved.
Even with that in mind, however, HJC still continues to put an emphasis on the value of its products even at the highest level. While you can get the HJC RPHA 11 Pro for roughly P20,000 to P30,000 for the special edition graphics, the RPHA 1 will only cost you about P5,000 more, as the international price is marked at around $700 USD, which isn't a bad deal especially if you consider the fact that some normal ECE-only lids will cost you about the same.
We're eagerly waiting for the graphics that will come out with this new helmet. This won't be just any normal racing-derived model either, it's the actual production helmet that sponsored riders to use on MotoGP and WSBK. As such, we are likely to recommend this helmet to sport naked or sportbike riders, due to its aerodynamic shape and its detachable clear spoiler for maximum efficiency.
The best materials were selected by HJC to make such a product of its caliber. The RPHA 1's shell is constructed out of HJC's Premium Integrated Matrix Plus, otherwise known as PIM+. The shell is a mixture of fiberglass, carbon fiber, and other composites that allow the helmet to achieve a certain level of lightness.
For now, the helmet is only available in either black or white for solids, but you can also get it with race replica graphics like Arenas, Pol Espargaro, or Senin. Of course, like most helmets, the graphics will cost you a little extra.
We've yet to receive word from Triumph JT as to the availability of the RPHA 1 in the country, but knowing how strong the company is in marketing the desirability of an HJC lid, it won't be a surprise if they're already gearing up for local availability.
---
Related Articles
As long as your 22.05-certified lid is in good condition, it's legal to use in Europe but expect a new crop of 22.06 helmets to come out soon.

Classic bikers, please note. HJC finally has another retro-style helmet.

HJC has released a new modular helmet called the i100. This new helmet sits above the i90, which is currently HJC's flagship modular lid.

Safety for all riders, no matter the price point.

Here's a great Jet helmet for you and your scooter.
---
Latest News
Benelli has launched the 2022 TRK 502X adventure bike in China. The update features a slew of refinements making the already capable ADV even better.

Will the Triumph Trident get the RR treatment? Digital artist, Oberdan Bezzi makes a render to tickle our imagination.

Typhoon victims received aid and the Philippine Red Cross received life-saving motorcycles as a part of Honda's CSR efforts.