/ News
Harley-Davidson eyes either Bajaj, Mahindra, or Hero to make some of its new bikes
The Milwaukee-based motorcycle brand is on the lookout for a new partnership.
---
Eyes are on Harley-Davidson's as it plans to make its next big move. The Milwaukee-based motorcycle brand has been struggling to find a way to get younger people to swing their leg over one of their motorcycle offerings. Yet, for the past several months, Harley-Davidson has been in a hotbed of controversy with motorcycle publications following its next course of action. After its new President and CEO Jochen Zeitz took over where its predecessor Matt Levatich left off, changes in the company have been happening both swiftly and steadily.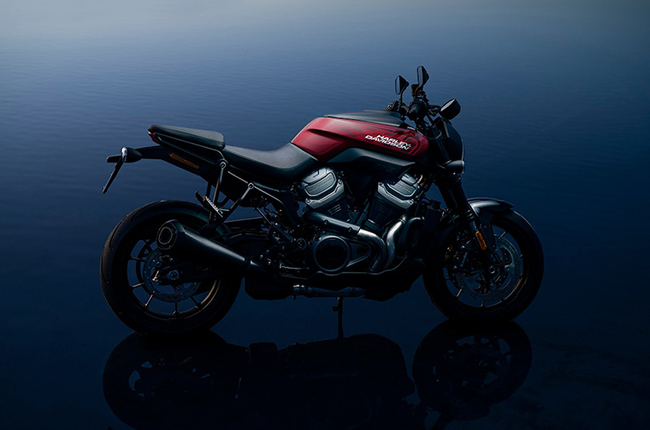 Zeitz immediately implemented his new "Rewire" strategy and has set aside Levatich's plans of introducing new models into its lineup, instead refocusing on what motorcycles they were always known for — good-old American cruisers. With this new strategy, the company has projected more than 700 job cuts from its global workforce and the dropping of a few models from its lineup. Speculations pointed to the Bronx and Street 750 lineup as getting axed from its catalog.
Despite this, Harley-Davidson never really lost sight of other high-potential markets which included India, and other parts of Asia. As it now shifts its Asia Pacific operations to Thailand, talks with other brands like Mahindra, Hero, Motocorp, and Bajaj are taking place for a new partnership. These talks started brewing after news of shutting down its Bawal manufacturing plant in India started churning out of the rumor mill. As it now stands, Harley-Davidson is looking to enter into a partnership similar to KTM's relationship with Bajaj or BMW's joint venture with TVS. With it, Harley-Davidson's affiliation with a new partner would bring them to manufacture midsize motorcycles made primarily for the Indian market, one of the biggest motorcycle markets in the world.
Harley-Davidson reportedly had talks with industry heavyweight the Mahindra Group, the owners of Classic Legends, who are behind the Jawa revival and current owners of the BSA brand. Their partnership could match the American motorcycle brand's retro aesthetic, and satisfy its need for a global supply chain. At the same time, they still seem to be moving forward with producing its China-exclusive model 338R. Thus, a similar tactic could benefit them insofar as the Indian market is concerned.
As cruiser sales still continue to decline back in the United States, Harley-Davidson looks at ramping up its global presence to hedge its losses. Certainly, catering to the two most populous countries and largest motorcycle markets would be critical for the brand's strategy and future. Perhaps the closing of its Bawal manufacturing plant could trigger the next chain of events. However, until then, we'll have to be on the lookout for Harley-Davidson and Jochen Zeitz's next move.
---
Related Articles
Harley-Davidson has introduced the SWITCH/MTN electric mountain bike via its e-bike division Serial 1.

Mark your calendars for the 2022 Virtual HOG Rally scheduled to happen on June 11, 2022.

Serial 1, Harley-Davidson's e-bike brand, has released the BASH/MTN electric mountain bike, a fancy go-anywhere e-bike.

The LiveWire S2 Del Mar will have 80 hp on tap and 160 km of in-city driving range.

According to recent Harley-Davidson patent filings, the Bronx has risen from the dead. Is it possible that this bike will become a reality soon?
---
Latest News
Vespa has released a total of six new colors across the Primavera and Sprint model ranges in the Japanese market.

Yamaha is set to invest heavily in a greener future, particularly when it comes to its manufacturing procedures.

AC Motors brings all of its brands under one roof, and KTM BGC gets a new showroom a block away from the old one.