/ News
Is Harley-Davidson dropping the Bronx from its lineup?
From "Rewire" to "Hardwire", another one bites the dust.

on Aug 19, 2020
---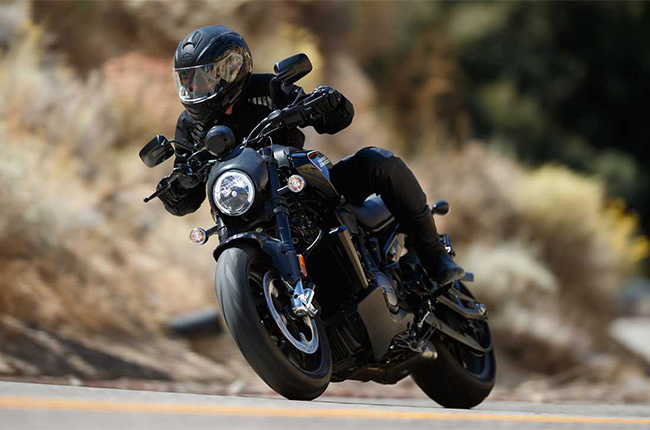 It's been a really busy and turbulent year so far for Harley-Davidson motorcycles. After a recent change of leadership and getting its new CEO Jochen Zeitz on board, the brand didn't waste any time in tossing out Matt Levatich's "More Roads to Harley" strategy. Instead, Zeitz presented a new strategy, with a more conservative operational structure. Later on, it was announced that they will be doing a total of 700 job cuts, 200 of which will be coming from unfilled positions throughout its global workforce. The next phase looks at cutting some of its motorcycles — and the Bronx could be among the first casualties from its model lineup.
Jochen Zeitz's "Rewire" strategy will eventually shift into a new "Hardwire" strategy that maps out a return to basics approach towards the company's leadership strategy and a serious reduction of its projected new models. His predecessor, Matt Levatich had different plans for the brand which was the complete opposite of Zeitz's vision. He wanted to release a slew of new Harley-Davidson motorcycles in the hopes of attracting newer riders to patronize the brand. Among these motorcycles were the Pan America adventure tourer, and the Bronx streetfighter. Both motorcycles are a far departure from Harley-Davidson motorcycles we all know and share the same powerplant with a newly developed 975 cc Revolution Max engine.
While Zeitz still confirmed the official launch of the Pan America in 2021, the Bronx remained under his list of future models as a "Coming in 2021" model. However, people from other publications already noticed that the bike has been completely removed from Harley-Davidson's page when they visited its website just a few days ago. As a matter of fact, even its model-specific page was pulled out.
While we were always well aware that rumored upcoming models would be cut from its lineup, the news of dropping the Bronx from its lineup came unexpectedly considering the amount of hype Harley-Davidson had given it. Just last week, we reported about the job cuts Harley-Davidson made on its Bawal factory plant in India which exclusively produces the Street 750 lineup and speculated that the bike could be in peril as well. Whatever the future holds for the famed American motorcycle brand, we just hope that under its new leadership strategy, they could effectively turn things around to their favor.
---
Related Articles
Harley-Davidson is celebrating the success of the very first H.O.G virtual rally.

Harley-Davidson and Chinese partner, Qianjiang, are developing a small displacement scooter for the Asian market called the SRV300.

Harley-Davidson will be holding its first ever Harley Owners Group virtual rally.

Harley-Davidson will be unveiling a number of new models in a virtual launch event scheduled for January 19, 2021.

"Science of Speed" features Harly-Davidson's high performance electric motorcycle, the LiveWire.
---
Latest News
In line with the new MVIS, LTO has mandated 99 decibels as the maximum sound level for vehicle exhaust systems.

KTM has introduced the 2021 KTM 390 Duke featuring a Euro 5 compliant engine and updated colors.

Harley-Davidson is celebrating the success of the very first H.O.G virtual rally.