/ News
Harley-Davidson appoints Gina Goetter as its new CFO
Goetter could bring fresh perspectives to the Milwaukee brand.
---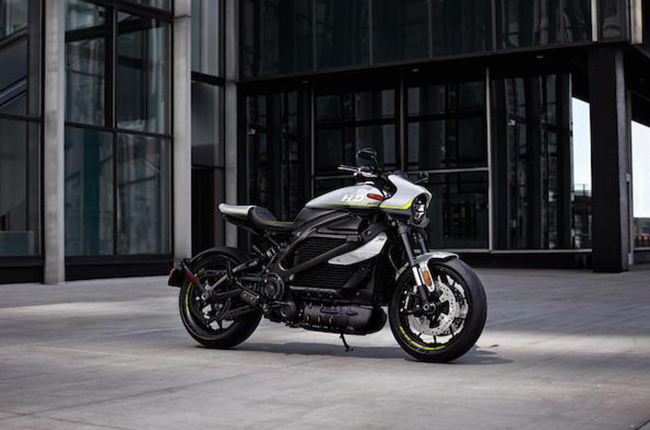 Nowadays, every little move that the Harley-Davidson Motorcycle company makes is quickly picked up by the various motorcycle publications and quickly end up as news of the day. Such is their latest move as the Milwaukee-based motorcycle giant appoints Gina Goetter as its new Chief Financial Officer. She begins her post as CFO on September 30, 2020.
Goetter has had more than twenty years of experience within the financial sector under her belt. In her last post, she served as Senior Vice President and CFO of Tyson Foods's prepared foods segment. While she spent most of her career in the food industry, it would be her first time working in the automotive industry. That being said, Goetter still held various global leadership positions carrying skills she could definitely use to steer Harley-Davidson into a direction needed to power through these very precarious times. Jochen Zeitz, the current president and CEO of Harley-Davidson was more than delighted to have Gina Goetter on board.
Gina is a CFO with the experience to drive a transformation of core processes and reporting for improved operational efficiency, build a global shared services model, and modernize accounting and controls. She will add to the fresh perspectives and new capabilities now represented at the leadership level that complement the experienced talent that has been promoted from within. We have a diverse management team structured in a new way that is designed to fuel Harley-Davidson's brand desirability and lead Harley-Davidson as a high-performing organization.
Ever since Zeitz took over the leadership role of Harley-Davidson as president and CEO, he steered the company's direction to focus more on the brand's core riders and buyers while at the same time, prioritizing markets that matter the most. His 'Rewire' plan took precedence over his predecessor Matt Levatich's 'More Roads to Harley' strategy. With the company's 'Rewire' strategy, the company has since wasted no time in rescheduling, shelving, or ditching altogether some new motorcycle launches initiated while still under Levatich's direction. Among them, the Bronx was among the very first casualties that have been dropped from its motorcycle lineup.
At this point, there's still no telling what the future holds for the American motorcycle manufacturer. With its appointment of one of its new top executives, we can all just hope that its recent efforts would eventually pave the way for getting Harley-Davidson back into its most glorious days.
---
Related Articles
Harley-Davidson has updated its 2021 model lineup and unveiled it in an online event

Harley-Davidson is celebrating the success of the very first H.O.G virtual rally.

Harley-Davidson and Chinese partner, Qianjiang, are developing a small displacement scooter for the Asian market called the SRV300.

Harley-Davidson will be holding its first ever Harley Owners Group virtual rally.

Harley-Davidson will be unveiling a number of new models in a virtual launch event scheduled for January 19, 2021.
---
Latest News
Harley-Davidson has updated its 2021 model lineup and unveiled it in an online event

Husqvarna has launched the 2021 701 Enduro and Supermoto in the global market.

KTM has unveiled the KTM 890 Duke just one year after launching the 890 Duke R.