/ News
Buell Motorcycles set for a strong comeback with new models
A superbike and a super naked.

on Feb 22, 2021
---
Unbeknownst to many motorcycle enthusiasts, Buell Motorcycles is an American motorcycle manufacturer that made quite a few noteworthy machines in its day. Founded in 1983, Buell Motorcycles was known for some pretty cool bikes such as the Buell Blast, which was a favorite among beginner riders in the US. In 1993, the company forged a relationship with Harley-Davidson, with the iconic American manufacturer eventually taking control of Buell in 1998.
However, things took a turn for the worse when in 2009, just 11 years after HD took control of Buell, Harley announced that they would be ending the production of Buell motorbikes in order to focus resources on the development of newer bikes under the Harley-Davidson brand. That said, after more than a decade of silence, Buell has officially made a comeback under new leadership, and has introduced a few exciting models which are expected to make their debuts soon. In fact, Buell Motorcycles has announced a grand plan which involves the launch of 10 new motorbikes by 2024.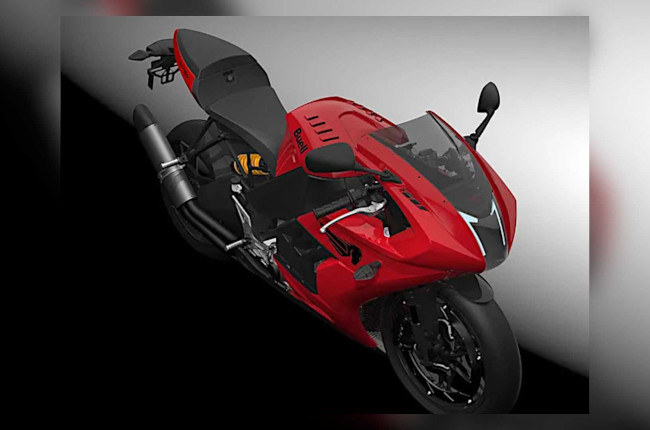 For this year, however, Buell has introduced a couple of new bikes to their revived roster. The new Buell machines all make use of Rotax-derived 1,190cc v-twin engines. This engine is by no means a slouch. Producing an exhilarating 185 hp, Buell's new bikes are sure to get noticed, especially given the fact that Buells were once seen as entry-level machines, more specifically, a stepping stone into the Harley-Davidson world.
As far as the models are concerned, Buell has announced the launch of the 1190SX, and the Hammerhead 1190RX. Going into more detail, the Hammerhead 1190RX has been designed as a high-performance superbike. Sporting an extremely aggressive design, this bike is meant to rival supersports from the likes of Ducati and Aprilia. On the other hand, Buell has ventured straight into super naked territory with the 1190SX. Just like the Hammerhead, the 1190SX churns out an incredible 185 hp, making it a worthy rival against the likes of the KTM 1290 Super Duke R, and the Aprilia Tuono V4.
---
Related Articles
Triumph and Bajaj are developing a small-displacement motorcycle for the Asian market. The new bike is expected to be powered by a 250cc Bajaj engine.

Triumph has updated the entire range of Bonneville bikes for 2021

The Ösa is a utilitarian electric scooter by Swedish electric motorcycle manufacturer, CAKE.

Honda has filed a patent illustrating a motorcycle with a built-in drone housed in the tail section.

KTM has unveiled its most performance-oriented adventure bike yet, the KTM 1290 Super Adventure R
---
Latest News
Triumph and Bajaj are developing a small-displacement motorcycle for the Asian market. The new bike is expected to be powered by a 250cc Bajaj engine.

Honda, KTM, Yamaha, and Piaggio have teamed up to form a consortium geared towards swappable batteries.

Triumph has updated the entire range of Bonneville bikes for 2021