/ News
Brixton Motorcycles to produce a Triumph Bonneville rival
Chinese motorcycle brands are stepping up their game.
---
Brixton motorcycles have already been a household name in Vietnam and Malaysia where their range of 150 cc motorcycles are available for sale and really popular in the country. Now, they're dead set on taking on a legendary English motorcycle, the Triumph Bonneville.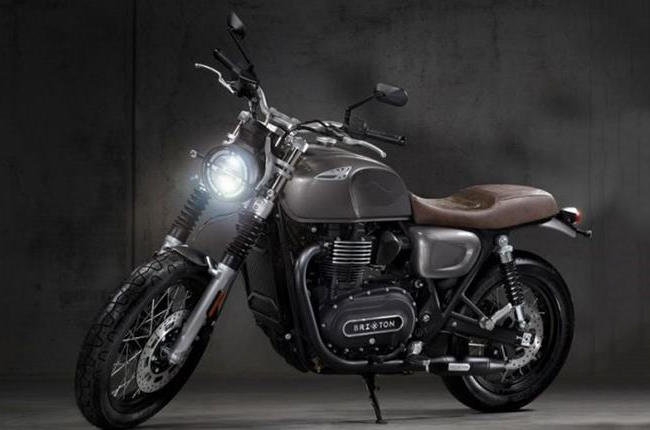 During last year's EICMA motorcycle show in Milan, Brixton motorcycles first teased us with a 1200 concept motorcycle that undeniably resembles the Bonneville. They claimed that they were showing the capabilities of the brand to move into even higher capacity classes to prove the competence of Brixton motorcycles. While no official specs have been released at the moment, judging from its photos, it's equipped with some budget J.Juan disc brakes, telescopic forks, and a shortened pea-shooter exhaust.
In an official statement, Brixton motorcycles said, "It is a declared goal that this bike will also make it into series production. It has not yet decided when it will be. We want to create a technically mature vehicle without time pressure, which meets more than just the high-quality requirements in these cubic capacity classes."
While there's no denying that Brixton motorcycles are made in China, despite being named after a district of South London, England, design and development of the Brixton 1200 concept were carried out in-house by the KSR Group in Krups, Austria, Brixton's parent company and importer of its motorcycles into Europe.
It should be remembered that about 60 years ago, whenever a Japanese motorcycle was seen in the streets of London, people would typically say "That Honda wouldn't last five minutes against a British motorcycle,". Fast forward to the present time, everyone is trying to catch up with the big four Japanese motorcycle marques. Given a few decades later, will we see the Chinese motorcycle brands getting ahead of the game? Only time will tell.
---
Related Articles
Brixton has unveiled the GK1200 retro naked bike in the 2021 Chinese International Motorcycle Expo.

CFMoto has launched the much anticipated 700 CL-X Heritage in the Philippines.

KTM has announced the availability of the much awaited KTM 390 Adventure.

Honda's latest promotional video shows acclaimed percussionist, Sivamani, blending music with the sound of the CB350's exhaust note and engine rumble.

Chinese motorcycle manufacturer, Lifan, releases its new Hunter 125, bearing the same silhouette as another model.
---
Latest News
CFMOTO Philippines has pulled the covers off the 2024 CFMOTO 450 CL-C, its first cruiser for laid-back riders.

KTM has pulled the covers off the 2024 1390 Super Duke R Evo, marking 30 years of the Duke naked bike range.

Triumph has just unveiled its premiere motocross model, the TF 250-X, in the global market.