In the world of motorcycling, upgrading from one bike to the next often follow engine displacement. Beginners will often start with a sub-400cc motorcycle in order to learn the basics on two wheels, and after a good amount of skill is built up, the upgrade journey begins—typically to a 400cc or 650cc motorcycle, then up to the 800cc class, and finally the 1000cc class.
1000cc motorcycles are considered to be the end-all-be-all class for many riders, and it's no surprise as to why. 1000cc motorcycles are often the flagship models of many big manufacturers in Japan and Europe, where build quality and features are elevated greatly due to the amount of attention to detail, premium choice of materials, meticulous engineering, and more. However, all of these premium features come at a cost, and motorcycles in this class can outprice many of their lower displacement siblings. However, not all 1000cc motorcycle options are out of reach. If you're looking to enter the 1000cc class, here is the most affordable way you can do so.
Kawasaki Ninja 1000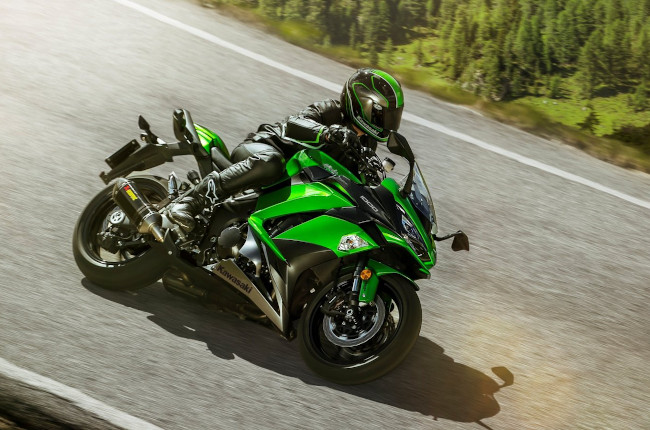 The Kawasaki Ninja 1000 is perhaps the most affordable 1000cc motorcycle you can purchase, coming in at just P655,000, and is already more affordable than the Honda X-ADV 745 and the BMW F 900 R—with a few more ccs to spare. The Ninja 1000 features a fully-faired sportbike body with ergonomics tuned to be slightly more relaxed and upright. Power is sent to the ground through a 1,043cc liquid-cooled inline-four producing 142 horsepower and 111 nm of torque. The Ninja 1000 also comes equipped with Kawasaki's Cornering Management Function—a Bosch IMU system for advanced management of traction control and ABS functions.
Suzuki GSX-S1000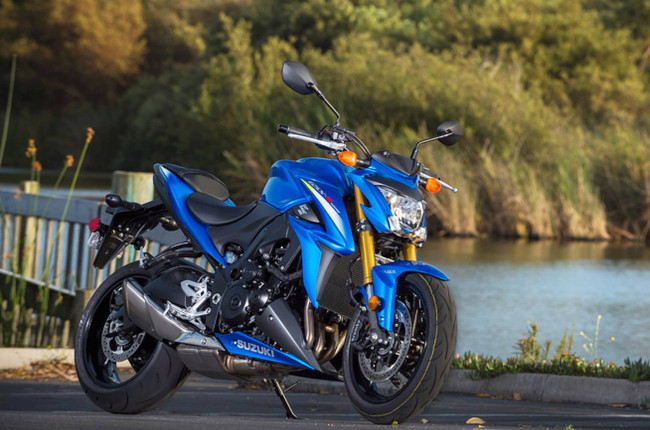 The Suzuki GSX-S1000 starts out at just P659,000, and churns out an impressive 150 horsepower and 108 nm of torque from its liquid-cooled 999cc DOHC inline-four engine. The naked bike styling and ergonomics of this motorcycle makes the GSX-S1000 a great bike for commuting, longer trips, and relaxed riding. The GSX-S1000 comes packed with an LCD instrument display, ABS, a three-way traction control system, and Suzuki's Dual Throttle Valve (SDTV) system which optimizes the engine for fuel efficiency and power delivery through a more efficient combustion process.
Kawasaki Z1000R
The Kawasaki Z1000R has been a crowd favorite among local motorcycle enthusiasts for a few years now, and it's no surprise as to why. The Z1000R is priced at a very affordable P685,000, and is packed with features found on motorcycles that sell for thousands more. The Z1000R is equipped with a Brembo brake system, an Ohlins rear suspension, an assist and slipper clutch, a steering damper, and your standard ABS and traction control systems. With 142 horsepower and 111 nm of torque being sent to the ground through a 1,043cc inline-four engine and a 6-speed gearbox, owners of this feature-packed motorcycle will find no shortage of smiles on the road.
Suzuki GSX-S1000F
For riders looking to put a number of hours on the saddle on any given ride, Suzuki has a 1000cc motorcycle for you. Don't let the fully-faired body fool you—the GSX-S1000F is the sport-touring sibling of the GSX-S1000 and provides the rider with a very relaxed and upright seating position for longer trips on the saddle. The GSX-S1000F is priced at just P734,000 and comes equipped with the same powertrain and standard features as on the GSX-S1000 naked sport, but is distinguished by its smooth fully faired body, a tall windscreen for wind protection at higher speeds, and a two-piece headlight design.
Yamaha MT-10
The last 1000cc motorcycle on our list is a heavy hitter from Yamaha and is often considered to be the naked bike sibling of the legendary Yamaha R1. The Yamaha MT-10 rolls off the showroom floor at just P799,000 and possibly has one of the most aggressively-styled bodies on this list. The MT-10 is equipped with a 998cc crossplane inline-four which is tuned to provide the bulk of its 158 horsepower and 111 nm of torque at low to mid RPMs. The MT-10 also features a ride-by-wire throttle with three power modes, advanced traction control and ABS systems, Yamaha's Deltabox frame, high-tech LED lighting, and an LCD display.
---
Related Articles
Here's our breakdown of what we think are the top 5 best adventure bikes with displacements of 1,000cc or higher.

The Kawasaki Ninja H2 is one of the fastest motorbikes currently in production. Here are five things that make this bike worth owning.

Here are our top 4 picks for best sounding motorcycle engines ever.

The Yamaha MT-07 and Kawasaki Z650 are among the most popular middleweight naked bikes in the world. Let's see how these two bikes stack up against each other.

The Ducati Scrambler is definitely one of Ducati's most popular bikes in its model lineup. Let's take a closer look as to why this bike is an excellent all-rounder.
---
Latest Features
If you've ever considered changing your brake lights to a different color, you may want to read this first.

Find out which Triumph motorcycle might suit your riding style and mechanical taste.

Here's our breakdown of what we think are the top 5 best adventure bikes with displacements of 1,000cc or higher.