Here's a dilemma, "are you ready for a big bike?" This is a question that can be asked by either a small bike owner looking for more bike between their legs or someone who is looking to get into the world of motorcycles. Whether it's a sportbike, naked, adventure, or even a cruiser, you have to consider a few things before you get one.
What even is a big bike? For this article, and since we live in the Philippines, a big bike will refer to models that have displacements of 400 ccs and up, or in that grey area. In whatever case – or whatever is written on your OR/CR – and regardless, a big bike is a big responsibility. There are several factors that you have to consider before making your first big bike purchase, so let's go over a few questions to reflect upon.
Have you been riding for long, and are you used to piloting a 2-wheeled vehicle?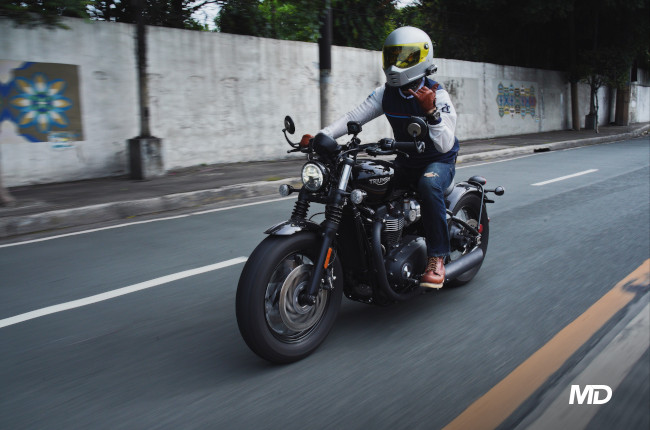 Well if the answer is, "I'm just starting out," then there is a bit of a hurdle there. With enough discipline and training, even a new rider can find himself on a 400cc motorcycle doing just fine. However, the learning curve will undoubtedly be steeper and there isn't enough of a foundation of skills that the rider can pull from to seamlessly start a life on two wheels.
If you are used to scooters and want a big bike with a manual transmission, the next problem is getting used to that clutch lever and that foot brake. You also have to get used to shifting gears constantly and pulling the clutch in when coming to a stop.
However, if you are a seasoned rider, especially with a manual transmission, then a big bike would be less of a challenge for you to overcome, Make sure that you can consistently and competently maneuver the bike wherever you go. However, there is still more you should consider.
Can you handle more weight?
So one of the hallmarks of a big bike is the weight difference to that of small-displacement motorcycles. With smaller engines, there is less metal to throw around, however, big bikes tend to have large engines that weigh a lot and is something to get used to. You can't ride it like a small-displacement motorcycle because there is just so much more mass between your legs.
Not only is that weight a hassle to corner, it is also a hassle to lug around in traffic. If you need to get through a tight spot and lane filter, the problem is that the bike is so heavy that weaving in and out of gaps will put a strain on your body, and if you don't have the stamina to do so, then you're not going to enjoy your ride when you do eventually hit some stop and go traffic. Also, consider that you need to be able to finesse the bike well enough while doing some low-speed maneuvers.
You also need to make sure that if you do end up dropping the bike, you can stand it back up again, and if you are not used to the weight of it or the height, prepare for a few bent levers and scuffs on the fairings. This brings us to our next bit which is…
Can you handle the height?
Big bikes will often be taller and tend to put you on your tippy-toes, especially adventure bikes. The taller the machine, the harder it is to be confident as a new rider. Not to mention that you won't have enough leverage to support the weight of it comfortably. Backing up will not be as hard if you can flat-foot the bike.
Do you have steady hands?
If you're very ham-fisted with your throttle, and with enough power on tap to send you flying, more power between your legs can be dangerous if not used properly. Big bikes typically have more power and more torque, so if you chop the accelerator things can go zero to on the ground real quick. Practice good throttle control. The last thing you want to do is apply too much go-go juice and flying off the pegs.
However, stopping is even more important than getting going because if you are always nervous with your front brake, you could end up locking or activating ABS all the time, and that's not a fun feeling. Also, during low-speed maneuvers, if you grab a fist-full of the front brake while turning, you could end up tipping over.
Can you afford it?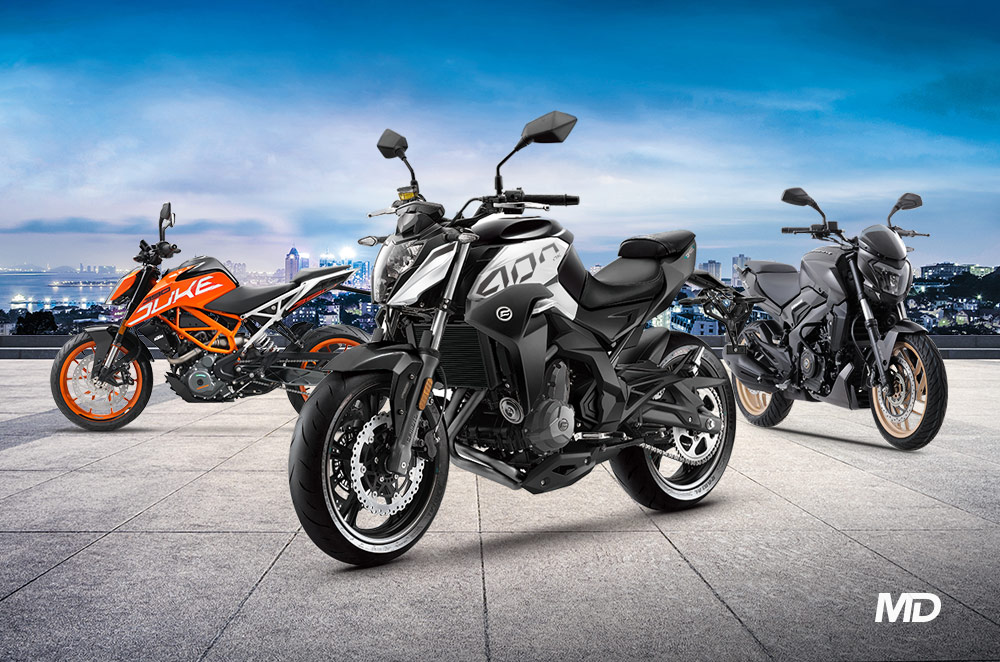 Another problem with big bikes is that the price tag is just one part of the equation. You also have to deal with maintenance, insurance, and repairs if you do damage your shiny new acquisition. It's easy to write off the cost of the bike because that amount is definite on paper, but to own, ride, and maintain your machine is a different story. Parts will also be more expensive than a small bike, and modifications will also be more expensive.
Don't forget that you also need more protective gear – which means more expensive gear. Also, your gas consumption will go up since you are dealing with more displacement, which means you will need to load more fuel into the tank.
So are you ready for a big bike?
If you've answered no to any of the questions, perhaps it is a good idea to get each of those items sorted. However, here is the thing, no matter how much you prepare, you can never be too sure on a motorcycle, big or small. Even if you've said yes to all these questions, you can never be ready for everything.
Just make sure to arm yourself with the proper skills and knowledge before you swing a leg over a big bike. Make sure that you get the fundamentals and equipment to start on a bigger-displacement motorcycle. We're not saying don't get a big bike, but there are a few steps that you have to take before you do. With that being said, ride safe, but better yet, ride smart.
---
Related Articles
Let's take a look at Harley-Davidson's newest adventure bike, the Pan America, and pit it against the legendary BMW R 1250 GS.

A lot of people buy motorcycles in the second hand market with an open deed of sale. Let's take a closer look at this and when it's alright to do so.

Triumph has recently unveiled the Tiger Sport 660, however not much is known about this new sport-tourer. Here's why we're excited about it.

If you're a veteran motorcyclist, then chances are you can relate to these problems whenever you go out for a ride.

Today, let's take a closer look at two of the most powerful hyper naked bikes in the market—the MV Agusta Brutale 1000 RR and the Ducati Streetfighter V4 S
---
Latest Features
Let's take a look at Harley-Davidson's newest adventure bike, the Pan America, and pit it against the legendary BMW R 1250 GS.

Here are a few tips to help you take better Instagram photos of your motorcycle.

Here, take this traction control system if you value keeping two wheels planted on the ground.