/ Tips & Advice
Looking to get started riding a motorcycle? Keep these things in mind
Making the shift to the two-wheeled lifestyle need not be scary and intimidating.

on Jun 26, 2022
---
One of the most liberating hobbies someone can take up is riding a motorcycle, whether it's to escape the horrendous city traffic on daily commutes or to take in the open road and the scent of the fresh air it brings. While learning to ride a motorbike may seem like a wonderful idea in theory, acquiring your first motorcycle and getting started might be difficult if you don't know what to look for.
However, there's no reason to be concerned. If you want to start out right and get the most out of your introduction to the two-wheeled lifestyle, be sure to pay attention to some of the suggestions in this article.
Keep it lightweight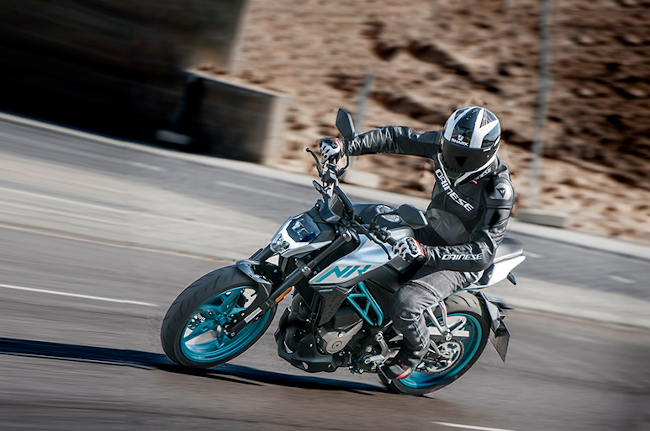 The first and perhaps most important attribute is the weight of the motorcycle. Lighter is generally better, but that doesn't necessarily mean you have to buy the lightest motorcycle you can buy. Having a bike that isn't heavy means you have a bike that's easier to work with and won't go against you when you bring your bike around the garage or practice low speed maneuvers. In general, a 120-190kg bike is relatively easy to handle for beginners, but it also depends a lot on your physique and fitness.
Comfort is key
The size, posture, inseam length, and many other dimensions make it different for each person. So it helps you find the right bike for you when you start riding especially easier if you keep all these in mind. The standard, upright riding position is usually the most flexible platform. In this setup, the handlebars are relatively high and the foot peg position is relaxed and slack, allowing you to keep a comfortable seating position as you ride. As is usually the case, the best option is to go to the dealer and sit on the bike you are actually considering. Find something that is comfortable for you—a bike that fits your body shape, how your arms reach the handlebars, how your feet snap to the pegs, and how confidently you can get your feet to the ground.
Keep costs to a minimum
The price of a motorcycle is another important issue to take into account. Keep in mind that the bike you learn on will be your first bike. When you practice or work on your bike, you will inevitably make a few errors. A motorbike that costs too much to acquire can and will hurt your personal budget, not just when you buy the motorcycle but also when you need to buy parts and handle maintenance. As a result, be sure to buy a motorcycle that typically feels within your means. Many riders are aware that first motorcycles don't live very long because they are frequently utilized as learning tools rather than as the only motorcycle you will ever need.
Stay away from big power
As a beginner, you will unavoidably twist the throttle unintentionally. During the first few months, you will also learn how to fine-tune your throttle inputs on bumpy roads, in corners, on uneven terrain, and in other situations. Therefore, having a bike with a gentle powerband will make the learning process smoother. The last thing you want is to be scared by the might of your motorcycle; eradicating any causes for such dread will enable you to learn alongside it. A 400cc engine displacement motorbike or smaller would be a very reasonable place to start, but if you insist on starting with a larger displacement engine, self-control and a strong desire to learn are absolutely essential.
---
Related Articles
Here are a few reasons why you need a dual-sport motorcycle in your garage, and a few reasons why they're the most versatile machines on two wheels.

Here are a few tips to decide if you should get a big bike or small bike depending on your lifestyle.

A lot of people scrimp on riding gear due to the fact that it's really expensive. That said, is expensive riding gear really worth its weight in gold?

Here's a step-by-step guide on what to do in the event of a tire blowout while you're out riding your motorcycle.

Here are the most common injuries associated with riding a motorcycle, and what you can do to avoid them.
---
Latest Features
There are a lot of exciting new bikes in store for us in 2023. Here are our top 5 picks in the adventure segment.

Let's take a closer look at two popular neo-retro naked bikes available in the market—the Honda CB650R and the Kawasaki Z650RS.

Here are a few reasons why you need a dual-sport motorcycle in your garage, and a few reasons why they're the most versatile machines on two wheels.