/ Featured Article
5 reasons why a naked bike is a perfect start
Naked bikes, cool and yet versatile enough for almost every situation.
---
If you're in the market for a new motorcycle, but still have quite a limited experience in riding, take into consideration the naked bike. Sometimes, they're also called streetfighters, as the more road-oriented counterpart of their fully-faired sportbike siblings. They look good, they're really cool to ride, and they wouldn't necessarily break your bank either. They won't even break your neck that much compared to sport bikes – literally. If you're still not convinced, we'll give you five reasons why a naked bike is a perfect start for your motorcycle journey.
Manageable powertrain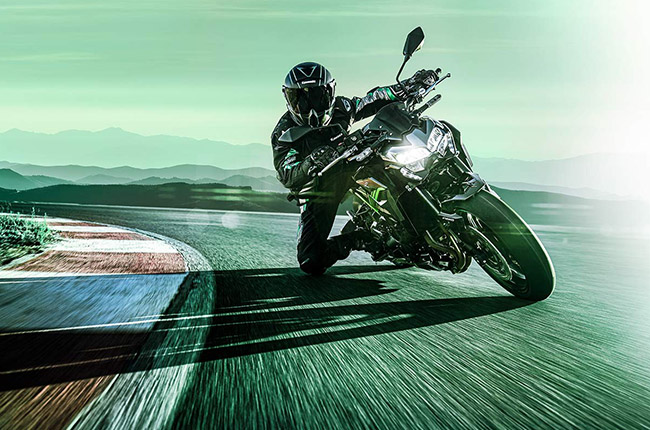 While we all admire legendary MotoGP racers such as Valentino Rossi or Jorge Lorenzo, the sportbikes they're used to riding have really powerful engines that we could only aspire to have the skills necessary to handle such power. On the other hand, naked bikes or streetfighters have engines that are usually tuned for more road-oriented uses rather than beating your best lap record. It has a more subdued tuning making the motorcycle's powertrain more manageable. So while a Honda Fireblade could look really cool in your garage, also put into consideration, a more manageable engine such as the Honda CB650R. It still wails like an F1 car but is much more subdued and manageable. What constitutes a manageable powertrain is very subjective in relation to each person's skill set.
You're also looking at the fact that more powerful bikes are higher-strung. Considering that you're looking at either the naked or sportbike models of a particular brand with the same engine, the naked counterpart with less power will be less stressed, meaning a more relaxed ride compared to an aggressive sports variant. It would still be better to start at a level where you could eventually work your way up for more confidence to handle a much more powerful machine, which brings us to our next point.
Springboard to learning
Because a naked bike has a more subdued tuning compared to sportbikes, yet, they still share the same architecture when it comes to their chassis and hardware, this makes a naked bike the perfect springboard to learning new skills to move up to either a bigger powertrain, or a different type of motorcycle altogether, whether it be a sportbike, adventure tourer, or even a dirt trail bike.
A naked bike has a pretty neutral stance. In most cases, a naked bike's handlebars are still sitting on risers and triple trees rather than being clipped on the front forks, as with sportbikes. This gives them a stance that's not too hunched over like a sportbike, and neither is it too laid-back like a cruiser. Thus, its a perfectly neutral position that still gives you a commanding view up ahead, while at the same time enough to correct bad habits, and develop good ones, making it easier to transition to any type of motorcycle you wish to learn.
Versatility
As mentioned earlier, unlike its fully-faired sportbike counterparts, a naked bike is built more for road usage, rather than tearing up the track. However, it's not necessarily true that naked bikes can't perform on the track as much as sportbikes can. For instance, the MV Agusta Brutale, despite being a naked bike, is still capable of accelerating to a speed of 100 km/h in just a few seconds. However, because of its more neutral stance, you can ride it straight out of the back to your home. Not all bikes have this kind of versatility. For instance, the extended ground clearance of an adventure bike could be a hindrance when navigating through daily traffic, while the sheer weight of a tourer could be impractical for short trips. A naked bike, however, can practically go with almost every type of motorcycles in group trips, whether they be cruiser heads, adventure riders, or track warriors, its versatility would allow it to adapt fairly easily.
Comfort
One of the reasons why a naked bike is versatile enough to ride with almost any type of motorcycle group is because of its fairly neutral stance that gives you a more comfortable and natural sitting posture. Thus, taking a naked bike to those really long rides together with adventure bike groups is really not an impossible feat. Its powertrain would still be able to handle the great distances you'd have to travel, while its neutral stance and posture would allow you to endure the long trips, something most sportbikes wouldn't be able to give you.
Affordability
The good thing about naked bikes, in most cases, unlike their fully-faired sportbike counterparts, their prices are still not a far reach. Its prices are usually, if not significantly much less than sportbikes. I guess all those extra fairings to hide your engine, and improve your aerodynamics costs a little bit more than it really should. With naked bikes, you could really do without them. Whereas with fully-faired sportbikes, just taking out the fairings wouldn't automatically make it look like a good looking naked bike, it just won't work. This is why people would still opt for naked bikes as a choice because on top of its versatility, and comfort, it's much more affordable. When a motorcycle gives you that much value for a fraction of a sportbike's or even an adventure bike's price, why else would you go for something less when a naked bike can do a lot of the things an adventure bike and sportbike can? Though there are other reasons to get these other kinds of bikes. That's another article to touch upon.
---
Related Articles
It's agreed upon by many that the Ducati Streetfighter V4 S is the ultimate naked bike. Let's take a look at 5 reasons why.

If you're looking for one of the ultimate best baked bikes out there, you need not look any further than the BMW S 1000 R.

Here's our list of the top 10 lightweight big bikes worth considering in 2023.

Here are a couple of reasons why the Honda CB500F should be your first big bike.

Today's match involves a head-to-head comparison between the KTM 790 Duke and BMW F 900 R.
---
Latest Features
With summer well and truly here, it's time to consider what's best to wear when out on summer rides.

Shark's Spartan RS is an entry-level sport-touring motorcycle helmet that's far from entry-level.

Here are a few things you can do to address leaking fork seals. Just make sure never to ignore this potentially dangerous scenario.