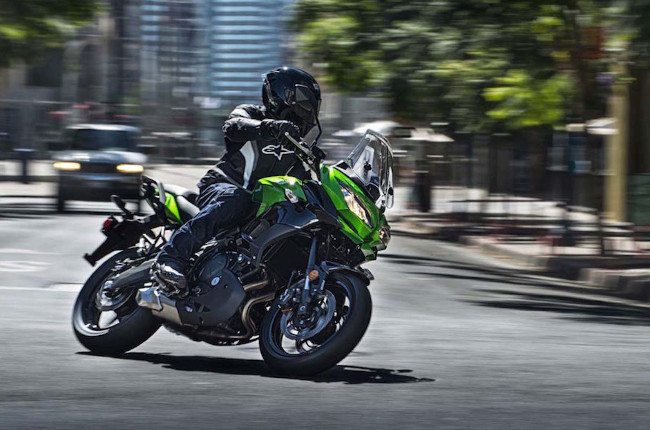 The Kawasaki Versys range of adventure-touring motorbikes has been around for more than a decade now. First debuting in 2007, the Versys has changed quite a lot in the span of 14 years. However, its formula has remained the same. Today, there are two variants of Kawasaki's popular adventure bike in the form of the 650 and 1000. Understandably, it may be difficult to choose between these two bikes, as they both present themselves as incredibly capable machines for a variety of applications. Today, let's take a closer look at these two bikes and determine which one is best suited for you.
Versatility is the name of the game
It's all in the name. Versys, which finds its roots in the word Versatile, is exactly that—one of the most versatile two-wheeler platforms in the world. Indeed, Kawasaki continues to stay true to the very essence of the Versys moving into 2022. For the Versys 650, expect to see minor tweaks when it comes to styling and features. Other than that, it remains pretty much identical to the outgoing version. The Versys 1000, on the other hand is expected to feature a more barebones, entry-level variant, along with the touring ready SE version. Let's take a closer look at these two bikes in greater detail, shall we?
Versys 650 - your dependable companion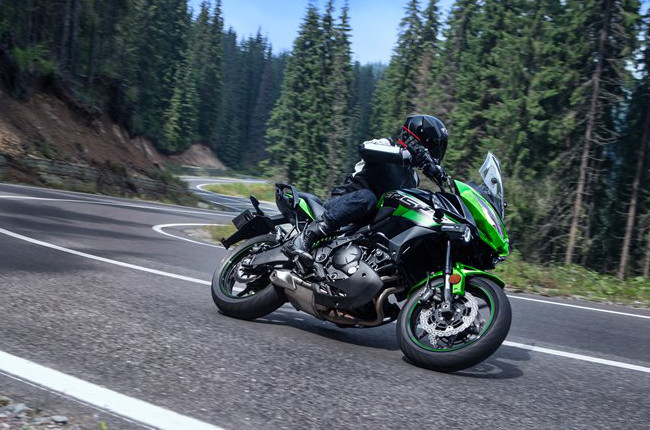 The Kawasaki Versys 650 may be considered as a vanilla motorbike by a lot of people. However, there's no denying that it presents itself as one of the best value-for-money adventure-touring motorcycles in the market today. Embodying a more road-focused approach when it comes to adventure bikes, the Versys 650 features neutral ergonomics, a tall windscreen, aggressively styled bodywork, and a punchy engine. All these features work in harmony to deliver a comfortable and exciting two-wheeled experience.
Given its midsize proportions, the Versys 650 is an excellent all-rounder. It's narrow enough to be ridden in and around the city, as well as filter through heavy traffic. Meanwhile, its heft and size are such that it's big enough to provide a comfortable ride on long highway runs, and the occasional gravel road. It produces around 68 horsepower from its Ninja 650-sourced 649cc parallel-twin engine. It gets 17-inch front and rear wheels which support long-travel suspension, with a rebound and preload-adjustable rear end. The Versys 650 retails for P452,000, making it one of the most value-for-money adventure-tourers in the 650cc segment.
Versys 1000 - go the distance in comfort and speed
If what you're looking for is even more performance and comfort for extra long-distance rides, then the Versys 1000 fits the bill perfectly. Unlike the Versys 650, the Versys 1000 is significantly larger—both in terms of its height, width, and weight. As such, it may not be the best option when it comes to tackling heavy urban traffic, or even light off-road terrain. Tipping the scales in excess of 500 pounds, the Versys 1000 is certainly not a beginner's bike.
Where it does shine, however, is in sheer performance and long-distance comfort. It gets a powerful 1,043cc inline four-cylinder engine with around 156 horsepower on tap. This puts in a similar league, performance-wise, as the BMW S 1000 XR. On top of that, it comes equipped with tons of electronic doodads consisting of IMU-powered traction control and cornering ABS. It even gets an up and down quickshifter as standard, and a full-color TFT display equipped with Bluetooth smartphone integration. It's therefore the perfect bike for long distance trips out of town, and will gladly shuttle you, a passenger, and all your belongings in speed, style, and comfort. The Versys 1000 retails starting at P900,000.
---
---
Related Articles
Here are some of our experiences with Japanese and European motorcycle ownership that are worth sharing.

Want to ride a big bike but don't want to break the bank? These 5 affordable models may be worth considering.

Floating discs or solid discs—which one is better and is it worth upgrading to aftermarket rotors?

Here are 5 Chinese-made motorcycles we're looking forward to seeing in the local market in 2023.

Here's our list of the top 10 lightweight big bikes worth considering in 2023.
---
Latest Features
Let's take a moment to discuss the dangers of overloading your motorcycle, and the safety and mechanical issues that may arise due to this.

Here are some of our experiences with Japanese and European motorcycle ownership that are worth sharing.

KTM has teamed up with RIDE ACADEMi to offer advanced street-riding skills to everyday riders.