Riding a motorcycle on the racetrack is one of the most exhilarating and exciting things you can possibly do. However, most sportbikes feature very aggressive ergonomics which see the rider adopt a very hunched over position with aggressive rear set controls. This results in a very uncomfortable ride on the street, in particular, on your way to the race track for a casual track day.
In addition, sportbikes aren't exactly the best machines when it comes to long-distance riding. This is why sport-tourers make a strong case for themselves in a sense that they hit two birds with one stone—sporty riding and long-distance capabilities. That said, it can be argued that, in certain cases, sport-tourers are indeed better than sportbikes. Let's take a closer look as to why.
Sporty performance
While sport-tourers aren't as oriented for outright performance as their sportbike cousins, this isn't to say that they're boring machines. Bike like the BMW S 1000 XR offer superbike levels of performance in a package that's tractable for the street, highway, and track. On top of that, most sport-tourers of today come equipped with advanced electronics such as IMU-powered rider aids like cornering ABS, traction control, and even wheelie control. Needless to say, a good number of sport-tourers are biased towards the sportier side of things. As such, it isn't an uncommon sight to see bikes like the Kawasaki Ninja 1000 SX on a casual day at the race track.
Long distance capabilities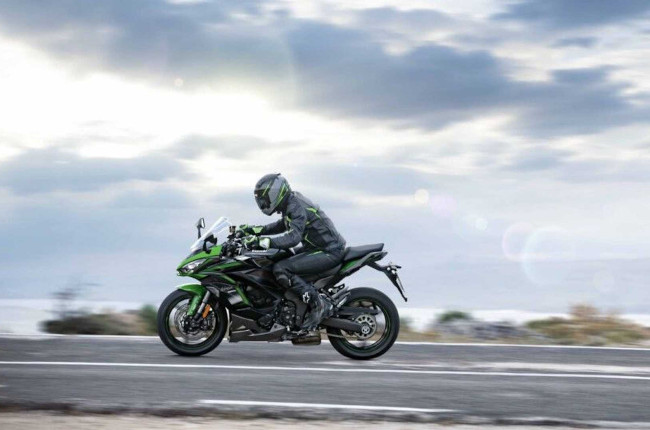 At a glance, it can be easy to mistake a sport-tourer like the Suzuki GSX-S1000 GT for a performance-oriented supersport. However, despite being equipped with a sportbike-esque fairing, windshield, and stance, sport-tourers offer a significantly more upright riding position. This neutral riding ergonomic enables riders to cover long distances in comfort. Meanwhile, supersport bikes oftentimes feature extremely aggressive ergonomics thanks to their low-slung clip-on bars, high seats, and aggressive rear-set controls. Granted, of course, sportbikes have their place on the track or twisty roads. However, for someone looking for one bike to do it all, sport-tourers are a better fit for this lifestyle.
At home on the street or the track
Given the versatile nature of a sport-tourer, you can enjoy a track day in relative ease and comfort. Diehard supersport riders have little choice other than to ride their sportbikes all the way from home to the track, or load them up on pickup trucks or flatbeds. This is either tiring, costly, or both. Meanwhile, sport-tourer riders can load their bikes up with luggage, hit the open road in comfort, and make it to the racetrack without even breaking a sweat. Granted, of course, they won't be setting record lap times, but they'll certainly be having a great time. Again, riding a sport-tourer on the track is more for the casual track day enthusiast. Don't expect to win any races, or set super impressive lap times on your heavyweight long-distance machine.
Ride them everyday
Given just how technologically advanced and chock-full of creature comforts modern day sport-tourers are, some of the smaller ones can even make for decent daily commuters. Bikes like CFMOTO's 650 GT are excellent, versatile machines that can be ridden on a daily basis for commuting duties, and just as easily for long distance trips out of town. Thanks to their fairings and windshields, sport-tourers make for excellent highway cruisers. This makes long rides, say, to Baguio or Ilocos, a walk in the park.
---
Related Articles
Here are some of our experiences with Japanese and European motorcycle ownership that are worth sharing.

Want to ride a big bike but don't want to break the bank? These 5 affordable models may be worth considering.

Floating discs or solid discs—which one is better and is it worth upgrading to aftermarket rotors?

Here are 5 Chinese-made motorcycles we're looking forward to seeing in the local market in 2023.

Here's our list of the top 10 lightweight big bikes worth considering in 2023.
---
Latest Features
Let's take a moment to discuss the dangers of overloading your motorcycle, and the safety and mechanical issues that may arise due to this.

Here are some of our experiences with Japanese and European motorcycle ownership that are worth sharing.

KTM has teamed up with RIDE ACADEMi to offer advanced street-riding skills to everyday riders.