Over the past decade or so, more motorcycles and motorcycle parts are being manufactured in India—from commuter motorcycles such as the Kawasaki Rouser 200NS, to the larger-displacement highway machines like the Royal Enfield Continental GT. Despite India's growing reputation of churning out more appealing, reliable, and affordable motorcycles over the past few years, the buyer's market seems to spare a little bit of skepticism towards motorcycles manufactured in India.
However, Indian-made motorcycles, and the pessimistic reputation that comes with, should most definitely be a thing of the past. Manufacturers and production plants from India have consistently been stepping up their production quality over the past years, and it shows greatly in the dedication to remain competitive in the market, and dealership service offered to your average Filipino.
Indian-made motorcycles are most definitely worth your hard-earned money, especially during more recent years where production, service, and quality have been improving. Here are a few reasons why we think Indian-made motorcycles are worth owning.
Price
The first and perhaps most important difference we can see from Indian-made motorcycles is the price. Motorcycles made in India are relatively cheaper when compared to their Japanese-made or European-made counterparts mostly due to the inexpensive labor costs of the country, and manufacturing scale of the Indian-made motorcycle companies. As such, manufacturers and assembly plants from India are able to provide more affordable options to the community of motorcyclists. Manufacturers from around the globe have also begun outsourcing motorcycle production and assembly to India because of this, with the likes of Bajaj Auto churning out motorcycles for KTM and Kawasaki, and TVS for a few of BMW's low-displacement bikes.
Bajaj Auto, for example, is the largest motorcycle manufacturer in India, and has recently become the most valuable two-wheeler company in the world in terms of market capitalization. Bajaj Auto has three large-scale plants around India, employs thousands of people, and produces hundreds of thousands of motorcycles every year for the global market. Because of the scale, production is cheap and efficient, and is therefore made more accessible to your regular citizen looking for an affordable two-wheeler to use for day to day duties. The same story is true for other large motorcycle manufacturers in India, such as Royal Enfield and TVS.
Your Kawasaki Dominar 400 costs a mere P175,000 which comes out at P559 per cc of engine displacement, while your more upscale BMW R 1250 GS made in Germany costs a whopping P1,495,000 and comes out at almost P1,200 per cc of engine displacement. While not completely scientific, the drastic difference in unit cost of a motorcycle per cc goes to show just how much more affordable and available Indian-made motorcycles are to the average buyer.
Quality and Reliability
Apart from the more affordable nature of Indian-made motorcycles, reliability and production quality of these bikes have also been drastically improving over the past few years. Parts and service for these motorcycles are also relatively more available and inexpensive locally, which is partly due to the production scale and efficiency of these manufacturers, but also due to the cheaper shipping and import fees from India.
Royal Enfield, for example, has been so confident with their production standards that they provide a standard 3 year warranty for their motorcycles—a standard warranty period unmatched by manufacturers from Japan and Europe. Kawasaki motorcycles produced in the Bajaj factory, such as the Rouser 200NS and the Dominar 400, have also been long-standing reliable motorcycles in the Philippines, with owners reliably hitting nearly 100,000 kilometers on the odometer on these single-cylinder engines.
It's been more difficult to second-guess the reliability of Indian-made motorcycles more recently because the standards of production, service, and parts availability has been improving year on year. While it's no surprise that the fit and finish and build quality of the more premium motorcycles exclusively made in Japan or Europe are significantly better, the reliability and quality of affordably priced motorcycles from India are worth acknowledging.
Conclusion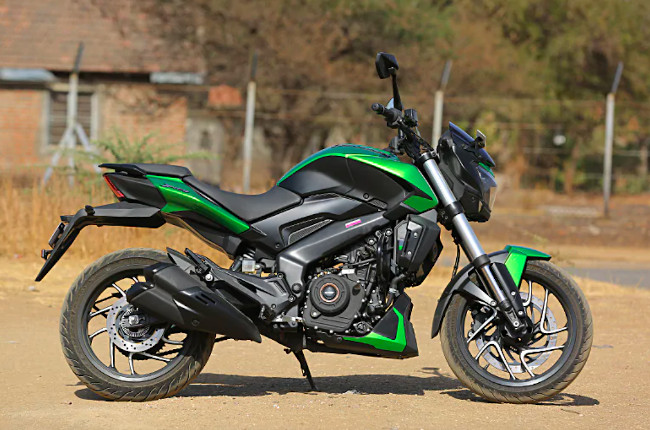 Indian-made motorcycles have come a long way from the reputation of having extremely poor reliability and build quality. More recent motorcycle releases, owner's reviews, and dealership support has displayed the increasing confidence in motorcycles made in India.
That isn't to say however that Indian-made motorcycles are the best motorcycles you can purchase in the market. There is still a long way to go when it comes to overall build quality, choice of materials, fit and finish, and long term reliability when compared to motorcycles made in Japan or Europe. However, the continual progress and improvements made to motorcycle production in India over the years is a testament to the stake and dedication of these manufacturers to the global motorcycle market.
If you're looking to own a relatively inexpensive motorcycle with decent build quality and reliability, you might want to consider putting Indian-made motorcycles back on your list. After years upon years of improvement in production standards, Indian-made bikes do have a stake in terms of quality on top of value for money.
---
Related Articles
Here are a few things that make the Kawasaki Versys 650 a bulletproof choice when it comes to those looking for practicality, dependability, and value for money.

Today's match involves a head-to-head comparison between the KTM 790 Duke and BMW F 900 R.

Here are a few reasons why Kawasaki's Ninja 650 is one of the best value for money middleweight sportbikes in the market.

Kawasaki's new Z650RS offers the versatility of a modern naked bike with dapper, retro looks. Here are a few things to love about it.

Here are all the details we know so far about the upcoming Royal Enfield Hunter 350.
---
Latest Features
Here are a few reasons why you need a dual-sport motorcycle in your garage, and a few reasons why they're the most versatile machines on two wheels.

Is made-in-China really that bad? It turns out not really, as today's Chinese motorcycles are surprisingly well-equipped and capable of competing with mainstream rivals.

Here are a couple of reasons why the Honda CB500F should be your first big bike.