/ Featured Article
5 must-have features for a capable dual-sport motorcycle
In the market for a new off-road-capable machine? Here are a few must-have features.

on May 25, 2021
---
Dual-sport motorcycles are among the most versatile machines on the road. Capable of tackling all sorts of rugged terrain, these bikes are considered by many to be the best all-rounders. Need a quick and nimble machine to get you around town? Dual-sport. What about a bike capable of getting you out of a zombie apocalypse? Dual-sport. Long story short, these bikes are sort of a Jack of all trades type deal. So, what exactly makes a dual-sport a dual-sport? Well, read on to find out.
Long-travel suspension
At a glance, dual-sport motorbikes look nothing like other two-wheelers in the market. Equipped with a tall stance with lots of ground clearance, dual-sport motorcycles almost always come with long-travel suspension. While the level of sophistication and technology that goes into a bike's suspension will vary, all dual sports have at least six inches of suspension travel, making them capable of tackling all sorts of terrain. From Manila's pothole-laden roads, to countryside trails and gravel roads, dual-sports won't even break a sweat when traversing these pathways.
Lightweight chassis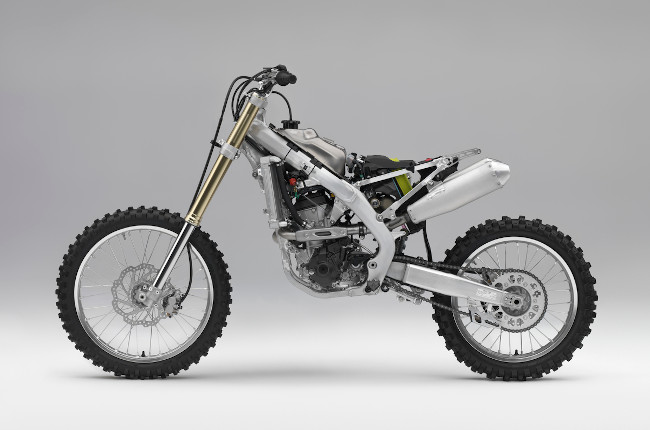 In order to be capable off-road as well as friendly to beginners and newbie riders, motorcycle manufacturers almost always construct their dual-sport offerings with lightness and agility in mind. As a result, all dual-sport motorcycles are extremely barebones machines bereft of any fancy creature comforts whatsoever. In their stead lie the bear essentials such as a basic instrument panel, and of course, your standard motorcycle controls. One glance at a dual-sport is enough to tell you that these bikes are purpose driven. With their exposed engines, and overall tall, athletic stance, these bikes are some of the lightest and most agile machines on the road.
Torquey engine
Nearly all dual-sport motorcycles come equipped with punchy single-cylinder motors. Small bikes such as the Yamaha XTZ 125 all the way to extremely powerful ones like the KTM 690 Enduro R all feature thumper engines which are favored for their low to mid-range torque, ease of maintenance, and lightweight construction. This is ideal for both on and off-road scenarios, as having a lot of torque on tap, especially at the lower reaches of the rev range makes for a spritely and responsive ride—perfect for negotiating tight turns and uneven road surfaces.
Dual-purpose tires
As the name suggests, dual-sport motorcycles are meant to fulfill multiple purposes. That said, nearly all dual-sports come with tires designed to perform on both paved and unpaved surfaces. While the level of performance you can expect from these tires will inevitably vary on price, all dual-sports with their stock tires should be fine when taken on light off-road terrain. More often than not, purpose built dual-sport machines will come out of the factory with slightly knobby tires, and either a 21-18, or 19-16 inch wheel setup.
Wire-spoke wheels
In order to soak up massive bumps and remain durable even on gnarly off-road terrain, most dual-sport motorcycles come standard with wire-spoke wheels. Now, unlike their alloy counterparts, most wire spoke wheel setups, especially those on more affordable dual-sport options consist of steel rims and spokes. This setup is a lot more flexible and durable than a standard alloy wheel, at the expense of overall weight. To add to this, most entry-level dual-sports come with tubed tires, for easier repair, maintenance, and overall lower cost.
With dual-sport motorcycles becoming more and more popular these days, now is probably the best time to get into the sport. We have a lot of dual-sport motorbikes to choose from in our bike guide. Entry-level bikes like the Honda XR150L to premium machines such as the KTM 690 Enduro R can all be viewed on our motorcycle guide.
---
Related Articles
Here are a few tips and tricks when it comes to packing for multi-day trips on your motorcycle

If you're eyeing getting a used motorcycle, be sure to steer clear if you see any one of these issues.

Do you feel the heat? Follow these tips to stay cool on two wheels this summer.

Here are a few tips and tricks for you to make the most out of your first motorcycle track day.

Here are 5 things you need to do before buying your first motorcycle. Doing so will ensure you're prepared for what the road ahead has in store.
---
Latest Features
To waterproof or not to waterproof—that is the question. Read on to see if investing in waterproof riding gear is worth it?

If you're one of those people who never wash their motorcycle jackets, now may be the time to change that. Here are a few tips on how to wash your motorcycle jacket.

If you're thinking of riding your bike without gloves on, think again. Here are a few reasons why wearing gloves is an absolute must.