The world of long-distance, go-anywhere motorcycling is vast and wide—both literally and figuratively. In a literal sense, riding far and across varying types of terrain presents itself with a whole host of unique challenges and obstacles. In order to equip yourself with all the tools necessary to tackle such a challenge, the motorcycle industry is rife with choices across multiple makes and models designed specifically for the different types of long-distance riding.
In a nutshell, there are three types of long-distance rides—adventure, sport-touring, and dual-sport motorcycles. Now these three types of motorcycles have quite a few similarities, however, their differences are equally apparent. Each of these bikes has been designed to fulfill a specific purpose. Today, we're going to look at each of them in a little more detail, so hopefully, you could decide which one is best for you.
Adventure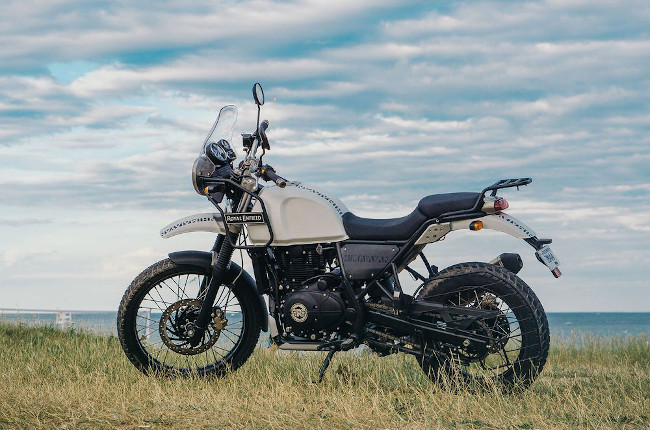 Let's start with adventure bikes. These high capacity, go-anywhere machines have gained quite a bit of popularity in recent years. Manufacturers have taken notice of this trend, and have developed new adventure bikes which now sport friendlier ergonomics, performance figures, and price tags, making ADV riding more accessible to a wider range of riders. Adventure bikes often come equipped with rugged, long-travel suspension setups designed to handle both on and off-road terrain. On top of that, these bikes often come with dual-purpose tires, as well as adequate wind protection in the form of windscreens and fairings. This makes ADV bikes capable of slugging it out for miles on end on the highway, as well as tackling light trails and gravel roads.
There are quite a few options when it comes to adventure bikes in the local market. For starters, bikes like the Royal Enfield Himalayan and the Honda CB500X make for excellent choices for novice adventure riders. On the top of the food chain, we find top-shelf machines like the BMW R 1250 GS Adventure, Honda Africa Twin Adventure Sports, and Ducati Multistrada.
Sport-touring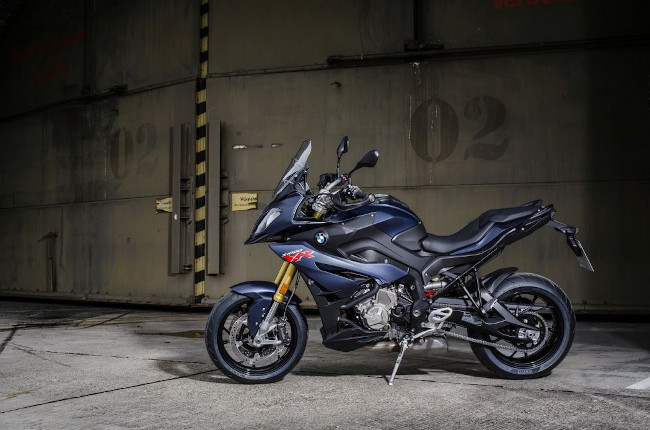 Another category of motorcycling which has seen an increase in popularity in recent years are sport-touring machines. Combining the best of both worlds in terms of sportiness and long-distance rideability, sport-tourers look mean, aggressive, and performance-oriented. However, these bikes are oftentimes outfitted with features which are meant to provide comfort, especially on longer rides. While these bikes often come with full-fairings, and a sportbike-esque appearance, they also feature rather upright ergonomics and very tractable engines which produce healthy power figures, while being tame enough to be ridden comfortably. Because of this, most sport-tourers are equally at home on long highway rides, carving the twisties, or even setting hot laps on the race track.
A few notable examples of sport touring machines include bikes like the CFMOTO 400 GT. Lauded for its high-tech features, decent performance, and attractive price tag, this bike makes for an excellent choice for newbie riders looking to try their hand at sport-touring. Moving up the ladder, we get bikes like the Kawasaki Ninja 1000, the Yamaha Tracer 900 GT, and the fire-breathing BMW S 1000 XR.
Dual-sport
Now, dual-sport motorcycles are arguably the most different when it comes to the three types of motorcycles we're comparing today. As the name suggests, dual-sports are designed to fulfill a host of different riding styles consisting mostly of on-road riding and off-road riding. However, unlike adventure bikes, most dual-sports are meant to be lightweight machines, capable of handling more technical off-road terrain such as single-track trails and technical climbs. As such, dual-sports usually come with long-travel suspension, knobby tires, and small-displacement engines, making them light and nimble off-road, and easy to ride on the pavement.
Some popular examples of dual-sport motorcycles include the Honda CRF250L, which is loved for its decent off-road performance thanks to a set of premium Showa suspension, as well as its torquey 250cc liquid-cooled single-cylinder engine. Moving up the premium scale, we get machines like the KTM 690 Enduro, which brags an incredible power to weight ratio, making it one of the fastest and most powerful dual-sport motorcycles in the market.
So there you have it, adventure, sport-touring, and dual-sport. Whatever your choice, you're in for a world of fun, and you're bound to go to new places, see new sights, and meet awesome new people along the way. We have loads of options to choose from when it comes to these kinds of bikes in our motorcycle guide. So you're sure to find the right bike for you.
---
Related Articles
Learn the ins and outs of adventure-style riding through BMW Motorrad's Rider Academy—Off-Road.

Looking to upgrade your bike for some serious adventure? Here are five essential upgrades.

Let's take a closer look at 2 of the most popular middleweight ADVs in the global market, the Suzuki V-Strom 800DE and Yamaha Tenere 700.

Let's take a look at a few features that make the new Suzuki V-Strom 1050 DE an extremely attractive flagship adventure bike.

If and when the Moto Guzzi Stelvio adventure bike makes a comeback, here are a few things we're excited for.
---
Latest Features
Let's take a look at our top 5 picks for the best big bikes under 200 kilograms on the market today.

Is it a good idea to continue wearing a helmet that's been in a crash? Read on to find out.

What should you do if you found out that your motorcycle's wheels have been damaged from uneven roads or potholes? Read on to find out.