/ Featured Article
5 alternatives to the Yamaha Mio range
For when you want something different.
---
The Yamaha Mio range of motorcycles is among the most popular in the Philippines. They're affordable, fuel-efficient, and can be customized to your heart's content. Having said that, not everyone digs the Mio style. Some people want to set themselves apart, and for these folks, we present five alternatives to the Yamaha Mio lineup.
Yamaha FZi 150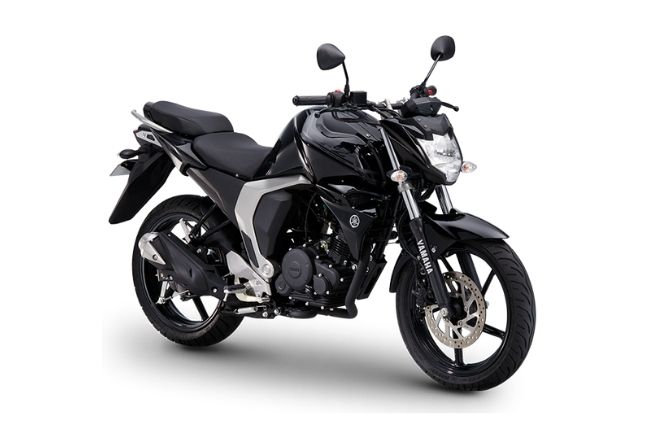 If you want to move on from your Mio but want to stay with Yamaha, the FZi 150 could be a great option. It will be a bit different from what you're used to, as it's a manual bike. Rest assured that learning how to work the clutch can be a gateway to a new world of motorcycles. At P99,800, it's well within the price of some Mio models, and you get features like digital gauges, a pass switch, and 17-inch wheels.
The Yamaha FZi 150 is powered by a 149cc air-cooled, 4-stroke engine capable of 12 hp and 13 Nm of torque. The engine pairs with a 5-speed gearbox. With 12 horsepower, this commuter bike performs better than most of the Mio range, and its aggressive looks ensure you'll always have eyes on you.
Honda Click 150i
Are you looking for another scooter? If so, Honda produces some of the best in the game. Their automatic lineup includes the Click 150i, a stylish and zippy scooter packed with enticing features for today's riders.
Featuring a liquid-cooled, fuel-injected 150cc engine, the Click 150i puts out a healthy 13 hp and 13 Nm of torque. The engine connects to Honda's reliable continuously variable transmission (CVT).
The Honda Click 150i gets trinkets like LED headlights and taillights, a digital instrument cluster, a sporty aluminum-capped muffler, and an idling-stop system. You can get the Click 150i now for P98,900.
Vespa S 125 i-get
If you're looking for a good introduction to the Vespa community, the S 125 i-get is a viable choice. With a price of P145,000, it's significantly more expensive than a Mio, but its renowned Italian design and engineering more than compensate for the difference.
This scooter isn't all looks, either. It's got some practical features that could work well for any daily commute. The S 125 i-get is equipped with an LED headlight, a digital display, a USB charging port, and a spacious glove compartment for storing valuables.
The Vespa S 125 i-get is powered by a 125cc single-cylinder engine capable of 10 hp and 10 Nm of torque. The engine pairs with Vespa's CVT with a torque server. With its competent engine and stylish appearance, this Vespa will take you anywhere while looking good at the same time.
Honda ADV 150
Based on the Honda X-ADV 745 adventure scooter, the ADV 150 is a mean little machine. This scooter offers the best of both worlds, whether you want to use it as a daily commuter or a weekend plaything.
Powered by a 150cc four-stroke, liquid-cooled engine, the ADV 150 produces 14 hp and 14 Nm of torque. The peppy engine is mated to a V-belt automatic transmission. For all its focus on style, the ADV 150 isn't short on desirable features. The adventure-style scooter gets an LED headlight and taillight, a fully digital instrument panel, a smart key system, and an adjustable windscreen.
For longer rides, the ADV 150 can carry an assortment of valuables with its 28-liter luggage box with a seat stopper. There's also a console box with a power outlet for charging gadgets. In terms of braking and safety, the ADV 150 is equipped with front and rear disc brakes, an idling-stop system, and a combi braking system or ABS, depending on the variant. The Honda ADV 150 ABS is available at a price of P149,000.
Suzuki Burgman Street
As a direct competitor to the ever-popular Yamaha NMAX, the Suzuki Burgman Street is a maxi-scooter that's low on price and big on style. This model follows in the footsteps of its bigger siblings, the Burgman 200 and Burgman 400.
The Burgman Street is equipped with a 125cc 4-stroke, single-cylinder engine that puts out 8.58 hp and 10.2 Nm of torque. While it won't win any races, the scooter makes up for this with its solid and practical design.
Built with a tough steel frame, the Burgman Street is a maxi-scooter that can stand the test of time. It also gets CBS with a disc brake at the front and a drum brake at the rear. Its other notable features include a generous 21.5-liters of storage space and fuel economy of up to 53.5 km/l. The Suzuki Burgman Street is priced at P76,900.
---
Related Articles
Here are a few reasons why hitting the road on a Vespa is an excellent idea.

Honda has just released the CL500, and right away, it's clear to see why it's an ideal big bike for first-time riders.

Honda recently unveiled the Transalp XL750 in the Philippines. It dazzles with its impressive tech, performance, and surprisingly low price tag.

Let's take a look at a few features that make the new Suzuki V-Strom 1050 DE an extremely attractive flagship adventure bike.

Here are three reasons why the Vespa Primavera 150 is the best all-around Vespa, and why it's worth considering for both casual commuters and enthusiasts.
---
Latest Features
Struggling to think of gift ideas for your motorcyclist friends and family? Read on to get some inspiration this gift-giving season.

Motorcycle riders are often faced with the decision of whether to get a leather or textile jacket. Read on to learn more about these jackets.

Here are a few reasons why cruisers are fun, laid-back machines, and why they may just be the right type of bike for you.