Husqvarna Motorcycles
Advanced Search
Click Advanced Search to search other brands, body types, prices, gas type
Husqvarna Motorcycles
Husqvarna Philippines just made its recent comeback to the country. The brand has quite a history, internationally, and it was recently brought back under the Ayala Group of Companies. From the name itself, the respective brand was founded in Husqvarna in Sweden in 1689. From making muskets to producing motorcycles. The Swedish brand started its motorcycle journey in 1903, with production crossing through such a good phase until the 1980s. In 2013, the company was acquired by KTM, and production was then moved from Italy to Austria. Since then, both brands have been sharing the same platforms and components.
In conjunction with its heritage of building competition-ready dirt bikes, enduro motorcycles, motocrossers, and supermotards. Husqvarna is known to produce a range of "Real Street" Motorcycles, with its local lineup being composed of four strong strong nameplates. The Svartpilen 200, Svartpilen 401, and the Vitpilen 401. The lineup of Husqvarna in the country features a striking neo-retro design without sacrificing performance thanks to their KTM roots.
Locally, the Ayala Group has become the official distributor of Husqvarna alongside other KTM motorcycles. The entire lineup of bikes from the brand all enjoy local assembly in the company's Laguna factory.
Read More
Husqvarna Motorcycle Models
Get Notified for Husqvarna
Do you want to be the first to know about the latest motorcycle deals? Just subscribe with your email address and we'll send you alerts on the most incredible deals as they happen.
You may unsubscribe from these alerts any time. Please review our privacy policy for more information.
Husqvarna Motorcycle News, Reviews
The Swedish manufacturer is here with a brand new naked bike that comes in a familiar package.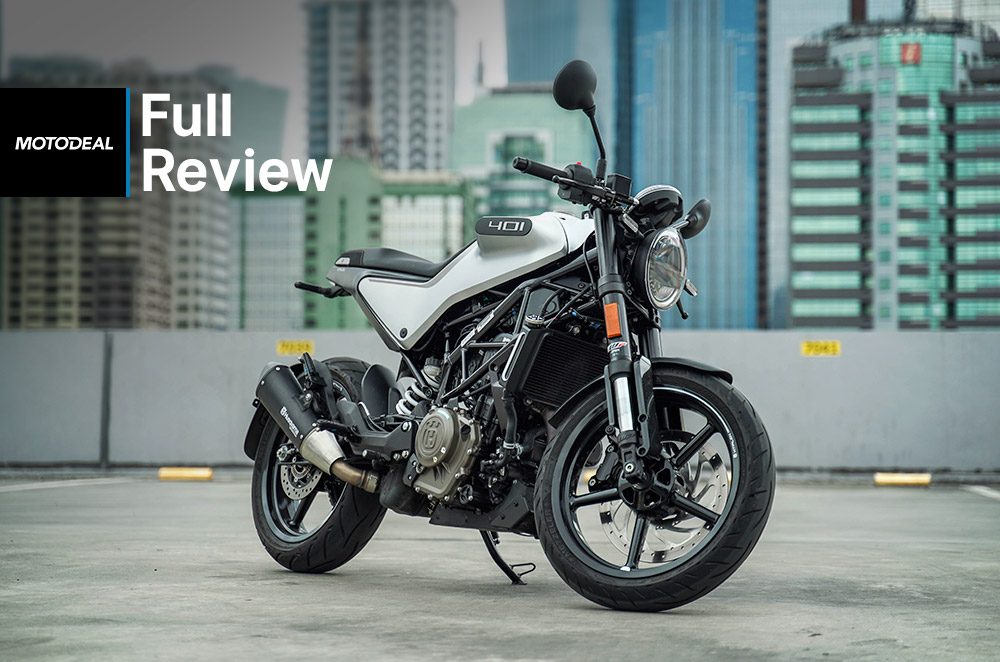 Husqvarna's Vitpilen 401 performs as amazing as it looks.
Husqvarna Dealership
Contact a dealer for a quote or inquiry, and receive a quick reply.