/ News
Yamaha releases its 2021 motocross lineup
Team Blue's YZ250F and YZ450F gets some updates.

on Jul 13, 2020
---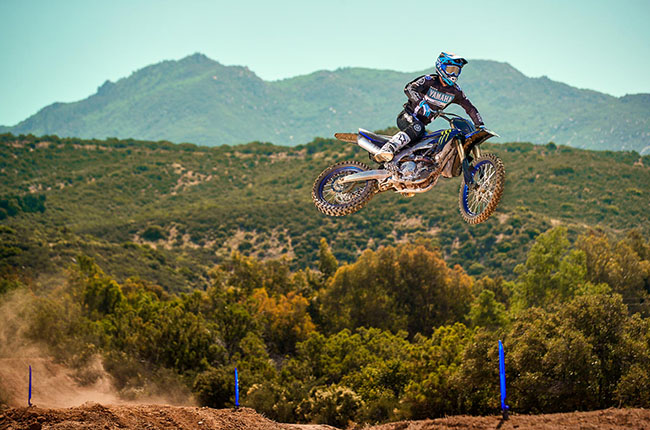 Yamaha releases its 2021 motocross lineup with a dozen new bikes. However, apart from the YZ250F and YZ450F, they're all virtually unchanged from last year's lineup. Normally, off-road motorcycles see changes every year with brands tweaking major models almost every season. Yamaha follows the same trend with engine and chassis updates for its 250 MX bike. Riders would notice the improvement once they swing their leg over the YZF250F and tear it down the dirt track.
The YZ250F's liquid-cooled single-cylinder engine now gets a new cylinder head with a revised intake port and camshaft. It now also comes with a redesigned intake system, transmission, shift cam, clutch, water pump impeller, and ECU. This gives the dirtbike stronger mid-range and top-end power, more peak performance, while at the same time, still retaining its characteristic low-end torque. It's chassis also gets an update with a revised frame, new engine mounts, suspension, triple clamp, handlebar mounts, and more. Stopping duties are now given an update with reworked brakes now having larger pads and redesigned discs.
They YZF250F now sells for $8,299 (P411,000). However, if you wanna get the Monster Energy Yamaha Racing Edition graphics, you just have to pay an extra $200 or $8,499 (P421,000) if you wanna look even cooler in the pits.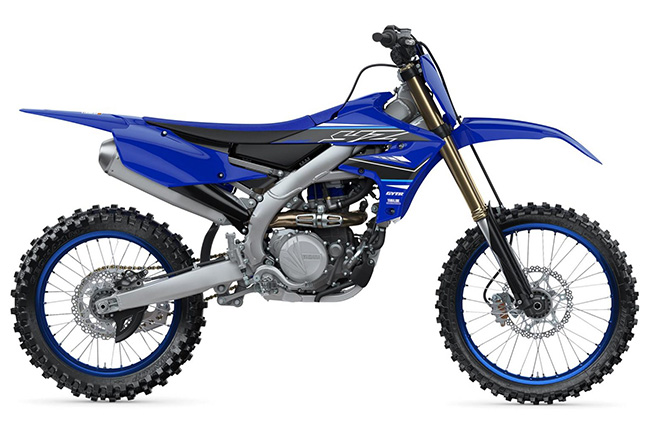 The YZ450F remains unchanged as far as its hardware is concerned, but it gets a new paint job. Its selling price is $9,399 (P465,000) or $9,599 if you wanna get the Monster Energy graphics.
For the rest of the lineup, the YZ125 and YZ250 motocross machines all get a new paint scheme with no other major updates. They're priced at $6,599 (P327,000) and $7,499 (P372,000) respectively.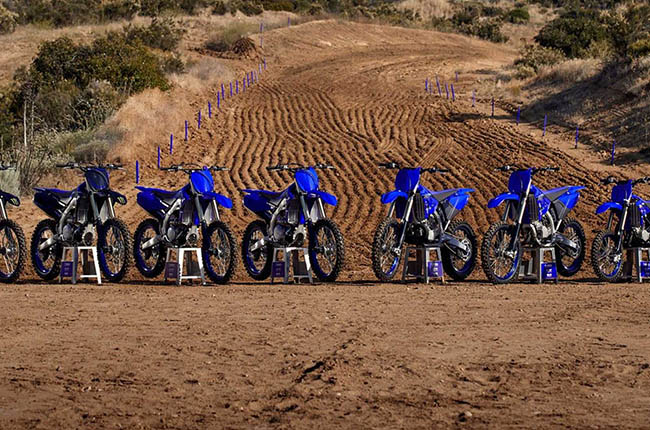 As for the groms, the YZ65 and YZ85 are also back for 2021 with no new updates other than its graphics. The YZ65 is priced at $4,599 (P228,000) while the YZ85 is priced at $4,699 (P232,000).
Hopefully all these new models will be available for motorcyclists with a penchant for getting down and dirty.
---
Related Articles
Yamaha has secured patents for a whole fleet of R-series bikes ranging from 1 to 9, plus a few others.

The updated Yamaha MT-07 was unveiled at the Bangkok International Motor Show, and will likely enter the local market soon.

Yamaha Motor Philippines has inaugurated its newest production facility in Batangas.

Yamaha has launched the 2021 MT-15 to feature new color schemes.

Yamaha has launched the Y-Connect mobile application for iOS and Android.
---
Latest News
Segway has pulled the covers off of its new electric hydrogen hybrid motorcycle concept.

Vespa has launched the special edition Primavera Picnic, for those looking for a leisurely day outdoors

The Suzuki Hayabusa could be launching in the Philippines soon. The super sportbike is beginning to enter the Asian market.