/ News
Yamaha launches the new Mio Gear
What do you think of the newest member of the Mio family?
on Aug 24, 2021
---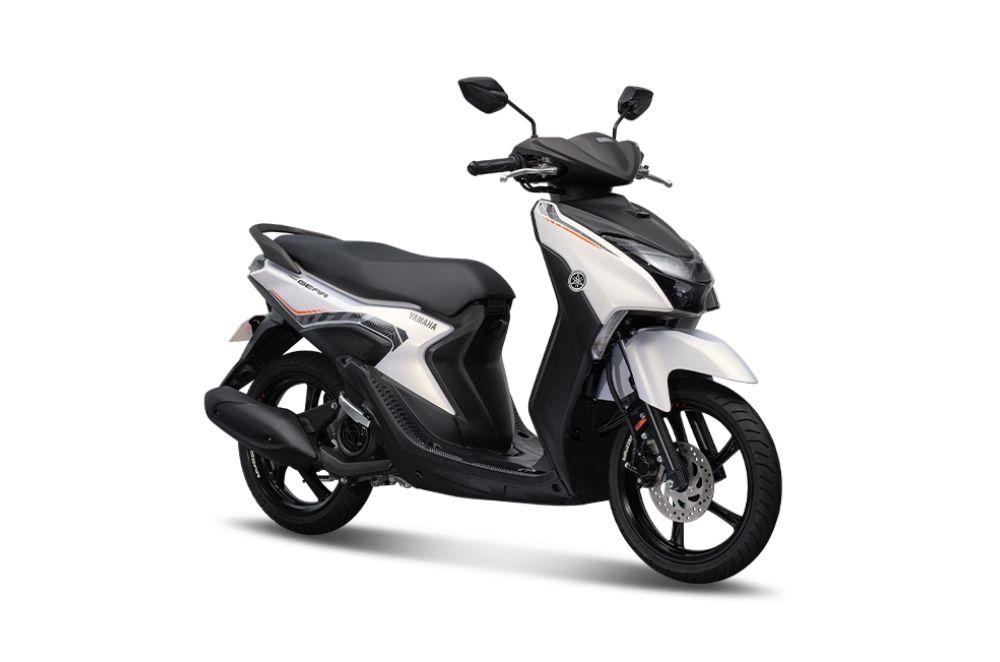 It feels like urban commuter motorcycles are in demand now more than ever. These days, many riders are looking for rugged and affordable machines to aid their daily lives. Yamaha seems to know this, and perhaps it's why they've launched the new Mio Gear in the Philippines.
With a starting price of P75,900, the Mio Gear sits between the Mio i125 and Mio Soul i125. This puts the Mio Gear as the 6th member of the popular Mio family. At this price point, the scooter could compete with models like the Honda Click 125i and Suzuki Skydrive 125.
Despite its relatively affordable price tag, the Mio Gear comes with advanced features that are distinct from the rest of the lineup.
At first glance, the Mio Gear's design captures our attention. The LED headlamps look bright and aggressive, while the hazard lights mounted on the front are uniquely alluring. Body-wise, the Mio Gear is light and compact, perfect for navigating the busy streets of the Metro.
More than that, Yamaha has also equipped its newest scooter with scratch-resistant body panels with fewer painted parts. The slight bareness of the scooter may help it retain its good looks even after hundreds of hours on the road.
Powering the Mio Gear is a new 125cc air-cooled Blue Core engine capable of 9.27 hp and 9.6 Nm of torque. The new scooter features Yamaha's Smart Motor Generator, which powers an Eco indicator and helps the engine sound smoother when it is turned on.
The Mio Gear is also equipped with a Stop & Start system for quick and efficient riding in traffic. Other notable features include standard tubeless tires and an electric power socket for charging gadgets.
The new Yamaha Mio Gear is available in three colors: Off White, Matte Gray, and Matte Blue. The blue option carries the Mio Gear S name and is more expensive at P79,900. For the white and blue options, the price is set at P75,900.
---
Related Articles
Four versions in, and the R15 continues to get better and better.

The new Yamaha RayZR scooter has been launched in India, featuring what the company calls a hybrid system.

Big names are banding together to create a more sustainable electric future.

Yamaha is expected to roll out new sportbikes following the launch of the highly successful YZF-R7 in the global market.

Yamaha has pledged to be fully carbon-neutral by the year 2050. This will undoubtedly result in some changes in its model lineup.
---
Latest News
Kymco says it's the world's first compact scooter to feature an independent swingarm.

CFMOTO has officially unveiled its biggest, most premium motorcycle to date, the 1250 TR-G grand tourer, in the global market for the equivalent of around P800,000.

Maybe it is time to buy a new helmet?