/ News
Vespa PH launches two limited Notte special series
Vespa expands its lineup with the Notte special series.
on Feb 28, 2019
---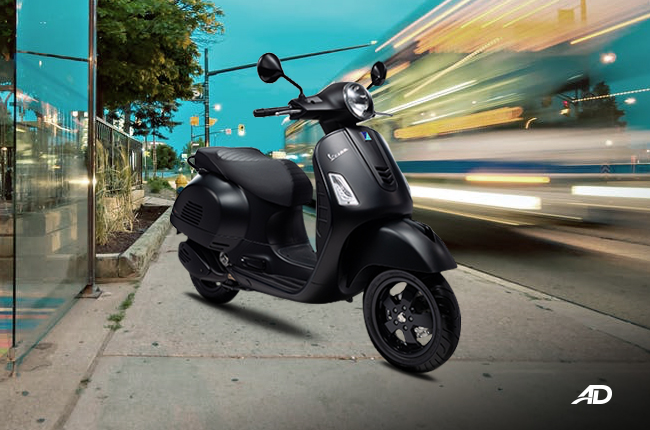 Today, open roads are flooded with motorcycles; perhaps it has become a compelling transportation alternative for most Filipinos today given the challenge and traffic of tight urban areas. Options have been continually expanding, and just recently Vespa Philippines expanded its lineup with the Vespa Notte special series which consists of the Vespa Sprint Notte and the GTS 300 Super Notte. These scooter additions would surely capture the hearts of those who pay close attention to detail and quality finishes.
The so called Notte special series is available for the Vespa Sprint (150cc versions) and for Vespa GTS Super (300cc versions). Notably, the name of this particular series perfectly fits its aesthetic clothing. The Italian term "Notte" which directly translates to "Night" truly complements its blacked out details, mainly applied to its chassis, mirrors, the ornaments of the classic "tie" on the front shield, the handlebar ends, the passenger handle, and the retractable footpegs of the GTS Super Notte.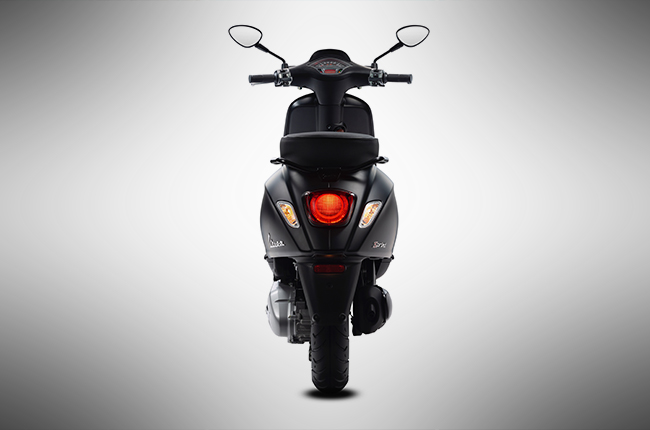 Other aesthetic appointments include a saddle dedicated to each model and a plate situated on the rear shield where its respective logo is placed. Its rims and muffler guards are also distinctively coated in gloss black.
The Vespa Sprint Notte packs capable performance with its i-get 150 cc engine. A remarkably environmentally friendly engine which produces a healthy 13.4 horsepower and 12.8 Nm of torque. These figures are then combined with the brand's lightweight body which equates to brisk acceleration.
The Vespa GTS 300 Super Notte, on the other hand, is equipped with a modernly approached single cylinder, electronic injected engine which produces a punchier 21.2 hp and 22 Nm of torque.
In terms of pricing, the Sprint Notte comes in at P228,000 while the GTS 300 Super Notte is at around P368,000. Units are said to be in limited number, specifically 50 units for the Vespa Sprint Notte and 20 for the Vespa GTS 300 Super Notte.
---
---
Related Articles
Vespa has launched the special edition Primavera Picnic, for those looking for a leisurely day outdoors

Vespa has launched limited editions of two of its most popular scooters, the Primavera and GTS, for its 75th anniversary.

MMDA traffic chief Edison 'Bong' Nebrija has just bought himself a new Vespa Sprint 150 Racing Sixties Edition scooter.

Vespa and Kickz will auction off the Primavera Mamba Edition to pay homage to Kobe Bryant's career and help girls achieve their basketball goals.

Vespa showcases its rich history and racing heritage with the GTS 300 and Vespa Sprint Racing Sixties edition with new color options and liveries.
---
Latest News
Segway has pulled the covers off of its new electric hydrogen hybrid motorcycle concept.

Vespa has launched the special edition Primavera Picnic, for those looking for a leisurely day outdoors

The Suzuki Hayabusa could be launching in the Philippines soon. The super sportbike is beginning to enter the Asian market.