/ News
MV Agusta rider sets new world record by visiting 11 countries in 24 hours
110 horsepower and a Smart Clutch System helped him achieve this record.

on Jun 28, 2021
---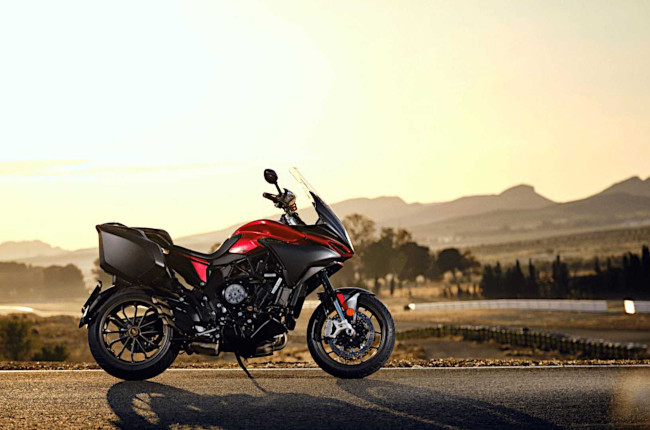 There are quite a lot of sport-touring motorcycles currently available in the market. However, very few, if any at all, are able to match that of the MV Agusta Turismo Veloce Lusso SCS when it comes to outright long-distance capability and performance. This was proven by a newly set world record by 62-year-old Italian motoring journalist Valerio Boni.
Valerio Boni embarked on quite an epic journey aboard the MV Agusta Turismo Veloce Lusso SCS which took him to 11 European countries in the span of 24 hours. This new world record was set thanks to a seamless synergy between man and machine, as well as the sheer determination of a passionate motorcyclist.
Starting off at Malmo, Sweden, Boni traversed through Denmark, Germany, The Netherlands, Belgium, Luxembourg, France, Switzerland, Austria, Liechtenstein, and finally culminated his ride in Italy, the home country of MV Agusta. Bono's successful attempt was a physically and mentally taxing challenge which would put even the fittest motorcyclists through their paces. Boni took advantage of the longest day of the year—the summer solstice—and departed at exactly 5:38PM from the western suburbs of Malmo, Switzerland.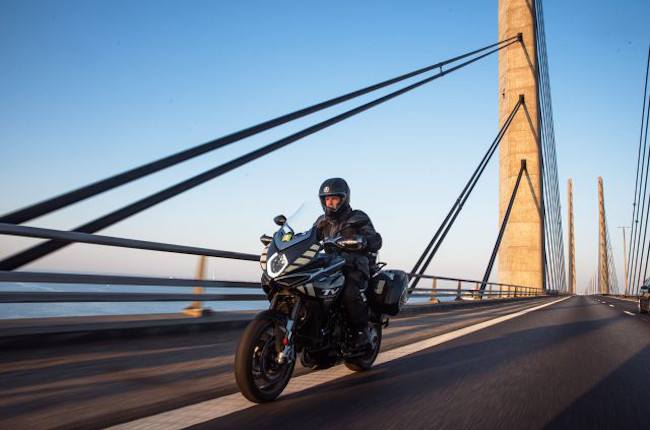 Along the way, Boni encountered different road and weather conditions. Starting off in Switzerland, Boni went through summer weather until reaching the German border, where he was met with heavy rainfall throughout the night. The sun showed itself once again the next day and he was greeted with temperate weather towards the end of his journey. Apart from the drastically changing weather conditions, Boni also went through varying road conditions, with unevenly paved surfaces, asphalt, and construction work in some areas. Of course, he also had to ensure that he was riding within the speed limit.
Valerio Boni, upon completing his arduous journey, truly highlighted the capabilities and reliability of the MV Agusta Turismo Veloce Lusso SCS. The bike's onboard computer recorded that the engine was running non-stop all throughout the duration of his trip, except for when he would switch it off for a few minutes to refuel. On top of this, the bike's plush suspension setup and Smart Clutch System (SCS), helped Boni stay comfortable and alert for nearly 24 continuous hours of riding.
The MV Agusta Turismo Veloce Lusso SCS is by far one of the most technologically advanced sport-tourers available in the market. For a price tag of P1,350,000, this ultra-capable sport-tourer can be yours.
---
---
Related Articles
MV Agusta is producing a new webcomic series starring seven original characters who ride some of the brand's most popular models.

Two new e-bicycles are available from the Italian brand for a hefty sum.

The Yamaha XMAX Tech Max gives newbie riders in Europe access to premium features found on bigger machines.

MV Agusta is expected to launch a total of 12 new models by 2024 thanks to a whopping 30-million Euro investment earlier this year.

MV Agusta has launched the new and improved Brutale 1000 RR super naked motorcycle.
---
Latest News
Want to star in a Harley-Davidson video?

MV Agusta is producing a new webcomic series starring seven original characters who ride some of the brand's most popular models.

The Benelli TRK 502 has dominated the Italian ADV market, and has bested some of the industry's most popular models in the first half of 2021.