/ Press Release
Motorcycles sales projected to hit 2 million by 2022, says MDPPA
The boom of two wheelers is attributed to home-focused business and efficient personal mobility
---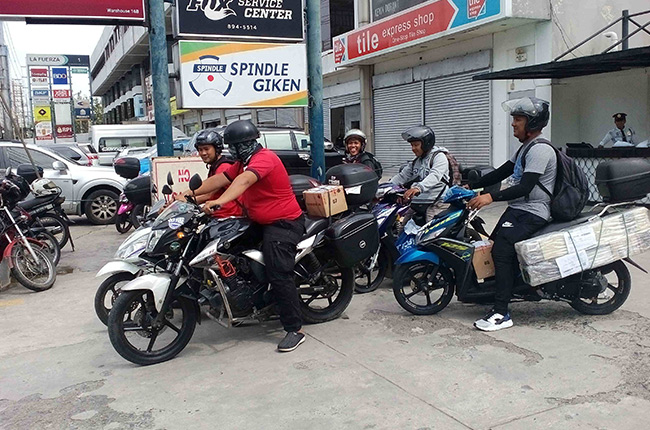 According to the Motorcycle Development Program Participants Association (MDPPA), motorcycle sales remain strong despite the negative issues affecting the industry, such as the rising number of road accidents linked to motorcycle use. Both the business sector and private individuals have begun seeing the advantages of two-wheeled motorized transport to meet their needs and provide an affordable and efficient method of transportation.
Motorcycles for business use, which posted an 18% sales growth last year at 202,098 units, compared to 170,979 units in 2016, are expected to continue on an upward trend. This is mainly because of the rising popularity of cocooning, or the preference of customers to perform activities such as working, entertaining, shopping, and relaxing — all in the comfort of their homes.
Many businesses are modifying their service platform or strategy to adapt to the trend. With online shopping growing traction, more products, from food, fashion items, gadgets, and even medicines and grocery items are ordered over the internet and delivered to customers' homes. Motorcycles are now a necessary logistic option for goods, particularly of small and medium enterprises. According to the MDPPA, its member manufacturers are ready to take on the production challenges, as they already have facilities capable of meeting the needs of a larger business motorcycle market.
Aside from being a cost-efficient delivery vehicle, the MDPPA also sees motorcycles as a better transportation alternative to cars. With the worsening traffic congestion in major cities such as Metro Manila, commuters regard motorcycles as a faster mode of transport that allows them to navigate congested streets and reach their destinations with less time.
Personal-use motorcycles are adopted by millennials and skilled workers who view them as the most-practical and affordable vehicle for getting to their destination faster. Motorcycles with automatic transmissions (AT) are popular among new users because of their ease of use. AT motorcycles, sales of which registered the biggest growth during the first half of last year, offer convenience and increased functionality.

The MDPPA is also aware that the growing demand comes with increasing challenges. The group continues to push for road safety and remains firm in collaborating with the government and the general public.
Among its programs are the "Helmets Save Lives" campaign and the seminars for riders, elementary pupils, and high school students nationwide. The MDPPA also stays updated about motorcycle road accidents in various parts of the country and sees the urgent need to educate the public about road safety and ensure riders stay safe.
---
Related Articles
Want to star in a Harley-Davidson video?

Bajaj has recently announced that it will be launching a subsidiary dedicated to EVs and hybrid vehicles.

The 2022 Zero FXE has been released, featuring a supermoto-inspired design and a more affordable price tag.

Following the LiveWire electric motorcycle, Harley-Davidson is launching its cheaper successor, the LiveWire One.

Honda is set to release a Nanoblock kit for the legendary Super Cub, complete with its own center stand.
---
Latest News
Want to star in a Harley-Davidson video?

MV Agusta is producing a new webcomic series starring seven original characters who ride some of the brand's most popular models.

The Benelli TRK 502 has dominated the Italian ADV market, and has bested some of the industry's most popular models in the first half of 2021.