/ News
Harley-Davidson CEO Jochen Zeitz just bought a whole lot of H-D stock.
Is Zeitz trying to stop Harley-Davidson's stock price from sinking?
---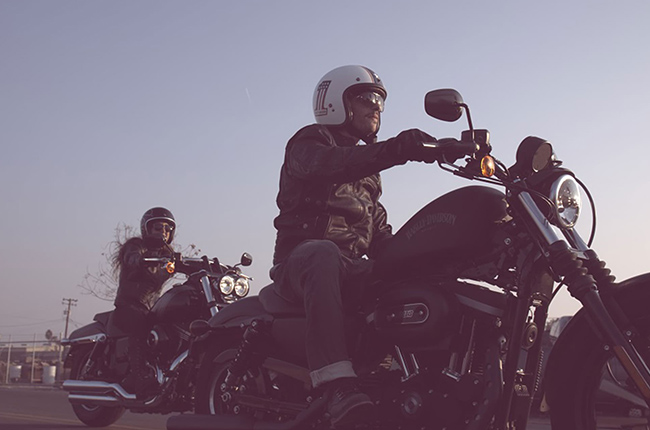 Harley-Davidson's financial woes have been a topic of discussion many of us have been following as it struggles to recover from an already precarious first quarter of the year which was exacerbated by the effects of the COVID-19 global pandemic. Following Matt Levatich's stepping down as CEO of Harley-Davidson, Jochen Zeitz, the newly appointed President and CEO, has just bought a substantial amount of Harley-Davidson shares of stock notwithstanding its poor performance in the market of recent dates.
Even as Harley-Davidson's stock price continued to slide following its dire financial situation, on May 8, Zeitz purchased 97,850 Harley-Davidson shares for $2.1 million with an average per-share price of $21.26. He also converted 3.7 million share units, which he held as director of the company, into its equivalent amount of stock. Effectively, Zeitz now owns 100,450 Harley-Davidson shares in his own personal account along with 225,403 restricted stock units and 22,612 share units as reported by a form he filed before the Securities and Exchange Commission. This has been the first and one of the biggest insider purchases of shares of stock from Harley-Davidson since 2017 that also happens to be Zeitz's first open-market buy since joining the company.
It's hard to say if the move by Zeitz is motivated by his efforts to stop Harley-Davidson's stock price from further sinking or he's confident about his direction towards the company that will eventually translate to higher payouts in the future. Perhaps he is just buying low now. Since last week, Harley-Davidson's stock has crumbled 47.14% year to date. Shares have lost 37.2% of its value sliding faster than the S&P 500, a measure of the broader market, which slipped only at 4.5% since Zeitz was appointed as acting CEO.
Some analysts have upgraded the position of Harley-Davidson stocks from "Hold" to "Buy" which shows some confidence in the company's direction with Jochen Zeitz at the forefront. With new strategies set by new leadership, a lot of the company's future is at stake by every move and decision that everyone keeps a watchful eye over what's next for Jochen Zeitz and Harley-Davidson.
---
Related Articles
New models for 2022 or available with the Milwaukee-Eight 117 engine.

The 2022 Pan America 1250 gets a more capable hill hold control feature and a better TFT display.

LiveWire will go public on the New York Stock Exchange, and partner with Kymco for distribution and manufacturing.

Harley-Davidson has launched the Sportster S in the local market. We bring you the latest scoop on the sportiest Sportster to date.

The new Sportster S promises a new era of performance and premium riding.
---
Latest News
The all-new Classic 350 features a new chassis, a new engine, and timeless styling.

Yamaha has released the GoGoro-powered swappable-battery EMF electric scooter in Taiwan.

New models for 2022 or available with the Milwaukee-Eight 117 engine.