/ News
Harley-Davidson Cebu wins dealer of the year for Asia emerging markets
Cebuanos sure love their Screamin' Eagles™.

on May 21, 2020
---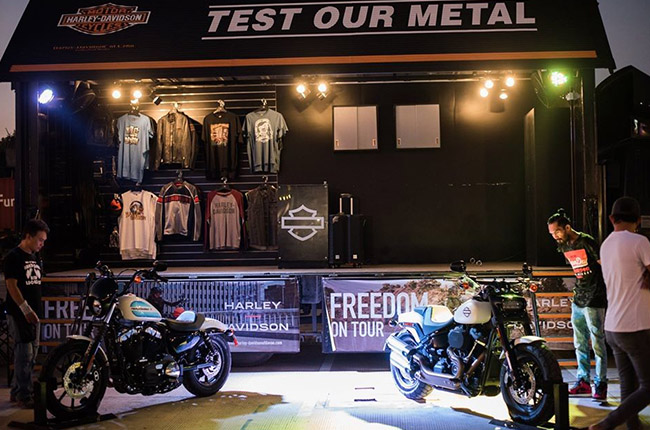 Harley-Davidson's new president and CEO Jochen Zeitz is set to refocusing on the company's core products and pay more attention to markets where it believes it remains strong — the USA. However, he would be mistaken if he turns his back against emerging markets, especially if one of the best Harley-Davidson dealerships in Asia happens to be in one of our islands in the Visayas. Harley-Davidson Cebu has just been crowned as 2019 Dealer of the Year by Harley-Davidson Asia Emerging Markets (H-D AEM).
Harley-Davidson grants dealers with these awards by looking at their sales growth performance, innovative marketing initiatives, strong customer satisfaction, retail environment, and service as indicators for the recognition. Regan King, Harley-Davidson Cebu's Dealer Principal was more than happy to accept the reward and was very pleased with the efforts of his team and the support he gets from his customers.
We are very proud to carry the Philippine flag in gaining global recognition. We are also proud of putting our fellow Philippine Harley-Davidson dealers in the global map, and being at par with other Harley-Davidson dealerships in the Asia Emerging Market. I also believe this was made possible because of God's grace in bringing all of us together: from the directors, management team and staff, and to our Harley Owners Group Cebu Chapter Members and customers, old and new.
Harley-Davidson just announced a huge price drop for their 2019 year models for their Street 750 at P369,000, and their Street Rod 750 starting at P399,000. You can now own a Screamin' Eagle for less than P400,000 and Harley-Davidson Cebu is aggressively changing the way you shop for motorcycles. Through their Test Ride Concierge program, they made it possible for their customers to test drive their demo bikes by bringing it straight to their doorsteps. Satisfied customers can go ahead and complete their orders and their brand new motorcycle will be delivered straight to them.
Harley-Davidson Cebu is also ramping up its e-commerce platforms to make it possible for shoppers to purchase their merchandise and even motorcycles online and have it delivered to them no matter where they are in the Philippines. With all these innovations they've been working hard for, it should come as no surprise for them to be awarded as Dealer of the Year.
---
Related Articles
Harley-Davidson announced that it will be cutting 700 jobs worldwide, 200 of which remain unfilled following the stepping down of its CFO, John Olin.

Harley-Davidson's small-displacement parallel-twin naked is nearing its production stages with a change of engine size from 338 cc to 358 ccs.

Harley-Davidson files an 8-K document before the United States Securities and Exchange Commission (SEC) to inject more liquidity into the company.

Harley-Davidson patented a gyroscope system that could be mounted inside a motorcycle's top-box designed to keep the bike upright at low speeds.

Harley-Davidson's launch of its two upcoming models, the Bronx streetfighter and the Pan America adventure tourer are pushed back by Zeitz's new strategy.
---
Latest News
Kawasaki pulls the wraps off the ZX-25R which comes with two trims, new color options, with its official price and specifications finally revealed.

A new teaser video of the Forza 350 is released by Honda Thailand showing its new design and a bigger powerplant that is expected to be released in 2021.

Yamaha releases its 2021 motocross lineup with major updates on the engine and chassis for its YZF250F and brand new graphics.