/ News
The Dainese group acquires the TCX boot brand
Strengthening its commitment to protecting riders from head to toe.

on Oct 07, 2020
---
Dainese, one of the leading motorcycle and safety gear brands based in Italy has just completed its acquisition of a known Italian boot manufacturer TCX. The Dainese brand has made its name offering motorcycle leathers, textiles, and undergarments that provide the unparalleled protection that motorcycle riders sought for. The brand has owns AGV, another known Italian brand famous for its helmets. While Dainese also makes boots in its own name, with its acquisition of the TCX boot brand and all its technical know-how, they can now truly offer protection for riders from head to toe whether on high-performance sportbikes like the Ducati Panigale, or the long-range adventure tourers.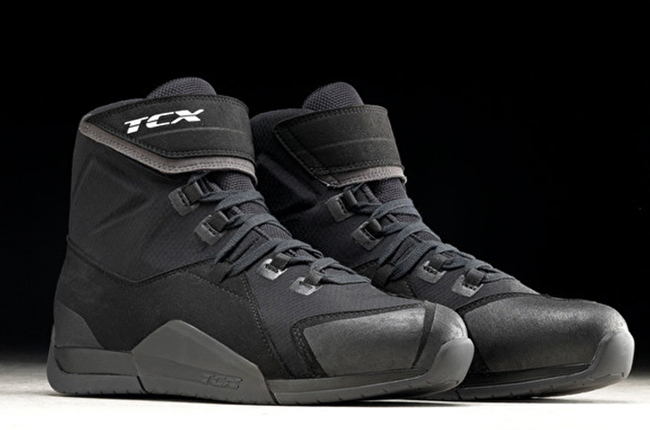 TCX has been manufacturing boots for more than 20 years, covering anything from track and sports boots, adventure boots, and even a range of more casually-styled street boots. Its patented Torsion Control System allows the ankle to move laterally and longitudinally within the physical limits of the human ankle is a technology they proudly developed and have used on its products.
Improving safety in dynamic sports has always been the Dainese mission, committing to ongoing research into innovative systems that protect athletes from head to toe. We are extremely proud of this operation. TCX shares with Dainese the passion for product and adds technical and development skills that are fundamental in motorbike footwear. I take the opportunity to welcome the TCX team. We cannot wait to start working together.
The extent of Dainese's acquisition over the TCX brand is still unclear. Whether or not the two brands will still continue to compete, or if it absorbs the TCX brand together with its intellectual property and production facilities is still up in the air. At the moment, it seems more apparent that the respective brands will continue as they are, perhaps focusing on different areas of the market. Both brands are respectable in their own right, offering their own set of expertise when it comes to motorcycle gear. One thing is certain, the two brands working together will yield even better products offering more improved safety, protection, and performance to the motorcycling community.
---
Latest News
Yamaha showcases the 2021 WR 155R as its latest addition to its dual-sport motorcycle offerings with innovations in its chassis design and engine tech.

Suzuki unveils the Gixxer 250, Gixxer 250 SF, Burgman Street, and Skydrive Crossover to the Philippine market with a virtual launch over the weekend.

Honda released a short teaser video of the upcoming 2021 CB1000R and announced its official unveiling on November 10, 2020.