/ News
Tucano Urbano is making riding gear out of recycled plastic bottles.
With the Good Wheels gear range, Tucano Urbano seeks to usher in the age of environmentally sustainable riding gear.

on Oct 27, 2022
---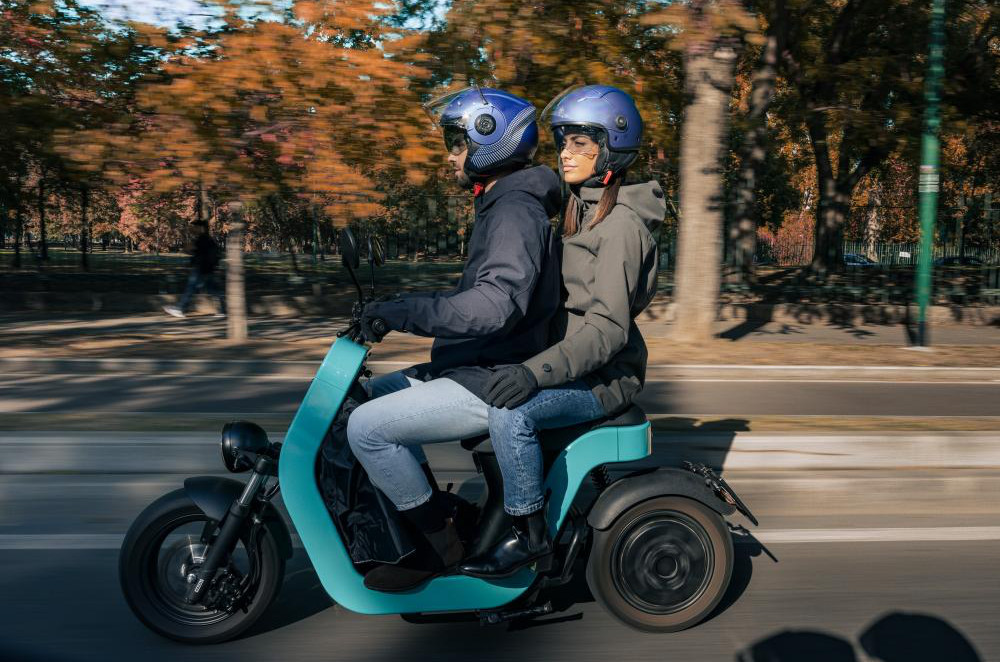 It goes without saying that plastic waste is a big problem, not just in the Philippines, but all over the world. A lot of the things we use on a daily basis lead us to unknowingly add to the ever-growing waste problem. That said, recent years have ushered in a new sense of environmental awareness that has started a change that will hopefully help manage the waste problem in the years to come.
This change is making its presence felt across a multitude of industries—including the motorcycle industry. These days, we're seeing more and more efficient engines with a focus on lowering emissions. On top of that, several sustainability-driven gear and equipment manufacturers are releasing new products made out of recycled materials. A good example of this is Italian gear and apparel maker Tucano Urbano, with its newest range of riding gear called Good Wheels.
The Good Wheels apparel line by Tucano Urbano is entirely constructed of recycled polyester that has been manufactured from used plastic bottles. This enables the business to produce equipment that is both secure and fashionable while also being environmentally friendly. Tucano Urbano also understands how packaging can significantly add to the waste problem, thus all products in the Good Wheels range come with minimal packaging that is also made of recyclable materials.
The Orbis medium-cut men's jacket from Tucano Urbano's Good Wheels line of riding apparel is constructed from recycled polyester obtained from plastic bottles. It sells for $249.90 USD at retail, which is almost P14,560. The Monte men's parka and Stella women's parka are other items in the clothing line-up; both are wind and waterproof and sell for $269.90 USD (approximately P15,730). The Globis gloves, which are also included in the lineup and are made of the same recycled polyester, are the last item. These thermal gloves, which are made for chilly climates, sell for $64.90 USD, or around P3,785.
It seems to make sense that Tucano Urbano's recycled product line is expensive given the amount of technology and procedures needed to turn trash into useful riding gear. It goes without saying that Tucano Urbano's endeavor is a commendable one and may undoubtedly open the door for future clothing alternatives that are more environmentally friendly.
---
Related Articles
Autohub has recently inaugurated the second branch of Moto ACCS, an all-in-one motorcycle gear and accessories shop in Greenhills, San Juan.

MT Helmets debuts its newest range of full-face helmets in the Philippines consisting of the KRE+ and Thunder models.

Three new models from HJC are added to the RPHA lineup: the RPHA 71, RPHA 91, and RPHA 31 touring helmets.

Yamaha is set to invest heavily in a greener future, particularly when it comes to its manufacturing procedures.

Also known as the IRBF, the tradeshow is open from March 25 to 27, 2022, and will feature motorcycles and gear.
---
Latest News
South Bikes Community held another Bike Night in Alabang Town Center on January 26, 2023.

CFMOTO is reportedly developing a new V4-powered superbike, according to recent patent applications in China.

Autohub has recently inaugurated the second branch of Moto ACCS, an all-in-one motorcycle gear and accessories shop in Greenhills, San Juan.