If you're headed out on a trip with a passenger, or if you're about to be a passenger rider for a trip sometime soon, preparing for a safe ride should be the largest consideration. After all, motorcycling demands safe and responsible riding—and having another human being on the saddle with the driver will need an elevated level of responsibility. If you're hoping to prepare your pillion rider for your next ride out, or if you will be a passenger rider yourself on a motorcycle trip, here are 5 safety tips you could benefit from as a passenger.
Ask to be briefed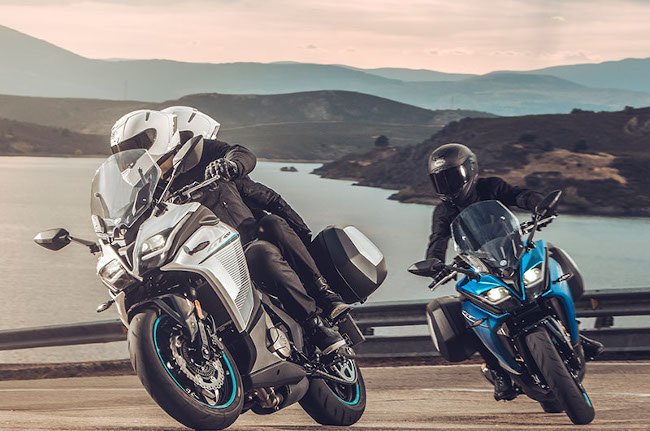 The first thing you should do is be as informed as possible before the ride itself. It's important to set expectations with the driver in order to reduce any anxieties or fears that may come from not knowing what the ride might be like. When asking to be briefed about the ride ahead, try to know what the route will be, where the designated stops are, know the approximate time between stops or time on the saddle, and try to know what sort of pace the ride will be—whether it will be an easygoing one or a relatively fast paced ride. It might help to also understand the weather forecast for the day in order to help you prepare for the ride.
Prepare for the ride
Once you're aware of the details of your trip out, it's important to properly prepare. You can start with the weather forecast which might dictate what sort of riding gear you'll have to bring along. Prepare your personal items for the trip as well, including any personal medicines, snacks and water, power banks and other devices, and other important personal care items which may be specific to your needs. Don't forget to catch a good night's rest the day before in order to keep your body and mind happily rested for your trip out.
Use your legs
When it's time to swing a leg over the saddle and head out on two wheels, one of the first things many passenger riders have a hard time with is finding their balance during the ride. In the same way that riders use their legs to grab onto the fairings or fuel tank, passenger riders can use the same technique to gain stability when on a motorcycle. As a passenger, simply use your legs and squeeze on the hips of the driver in front of you. Avoid using your arms for stability, since drastic movements to the driver's torso are very unsafe. Instead, keep your body planted on the bike by using your legs and stiffening up your core. This way, balance on the saddle can be achieved in a very safe manner.
Follow the driver's chest
Leaning a motorcycle in a precise manner is an essential skill in properly carving up a corner, and the exact amount of lean is heavily influenced by the body position of the rider. When a passenger is involved, safely maneuvering a corner can get difficult for the rider because the movement of the passenger's body can surprise a rider mid-corner and throw the pace off. An expert tip for any passenger is to follow the driver's chest when going through corners and remaining stable at that position until the driver returns to the neutral sitting position.
Communicate
The last and possibly most important tip of the list is to ensure that there is proper communication between passenger and rider. During the ride itself, engaging in conversation can be very easy with the help of helmet communicators. If you don't have a communicator, fear not—agreeing on an emergency sign, like three hard taps on the shoulder, is more than enough and a proper conversation can be had once the driver pulls over. If you feel unsafe, tell the driver. If you're not sure about certain things, ask. Make sure to communicate and clear out any unknowns since your safety on the saddle matters just as much as any other motorcyclist on the road.
---
Related Articles
Follow these tips and tricks when getting ready for a long-distance ride on your motorcycle.

Here's a list of 6 must-check maintenance items on a used motorcycle, especially if it's a bit higher in terms of mileage.

Find out how you can help prepare yourself for a variety of emergencies on the road.

Check out these affordable motorcycle gloves so you can stay safe and stylish on the road.

If you're looking to get a pair of new riding boots or sneakers, consider these five options.
---
Latest Features
Multi-compound tires are pretty much ubiquitous in the world of big bikes. What exactly is a multi-compound tire, and what are the benefits associated with them? Read on to find out

Want a bike that's super fast and looks really dapper doing so? Look no further than the Speed Triple RR from Triumph.

Follow these tips and tricks when getting ready for a long-distance ride on your motorcycle.