/ Featured Article
5 gift ideas for you and your motorcyclist family and friends
Here are a few gift ideas for all budgets that your two-wheeler-loving family and friends will surely love.

on Nov 23, 2022
---
Shopping for Christmas presents for your friends and family is, without a doubt, one of the most fun and exciting aspects of the holiday season. Why not surprise your close relatives and friends with a gift they won't soon forget if you happen to be a rider and want to make your riding buddies' holiday season even more special?
In actuality, we motorcycle riders are extremely easy to please. Contrary to popular belief, simply because we are enthralled with this enormously expensive activity doesn't mean that we have unrealistically high standards for happiness. Having said that, here are five fantastic gift suggestions that will undoubtedly ensure that your motorcycle-riding friends and family have a Christmas to remember.
Upgrades and accessories
These days, finding motorcycle parts and accessories is simple. You can find tons of accessories simply by entering your specific make and model into any of the many e-commerce portals. The price of accessories may range from inexpensive add-ons like universal paddock spools and phone mounts to pricey exhaust systems that can cost up to P100,000. Naturally, we're presuming that the person for whom you'd purchase a brand-new Touratech luggage set is someone near and dear to your heart.
Scale models and moto-related collectibles
Any motorbike rider would be delighted to receive scale models, which are a really simple present idea. Naturally, it helps if the scale model you buy is the same motorbike that they actually own—though not every motorbike is represented by a scale model that can be purchased. The most popular motorbike models on the market can easily be seen by taking a quick stop in our detailed and comprehensive Motorcycle Guide.
New gear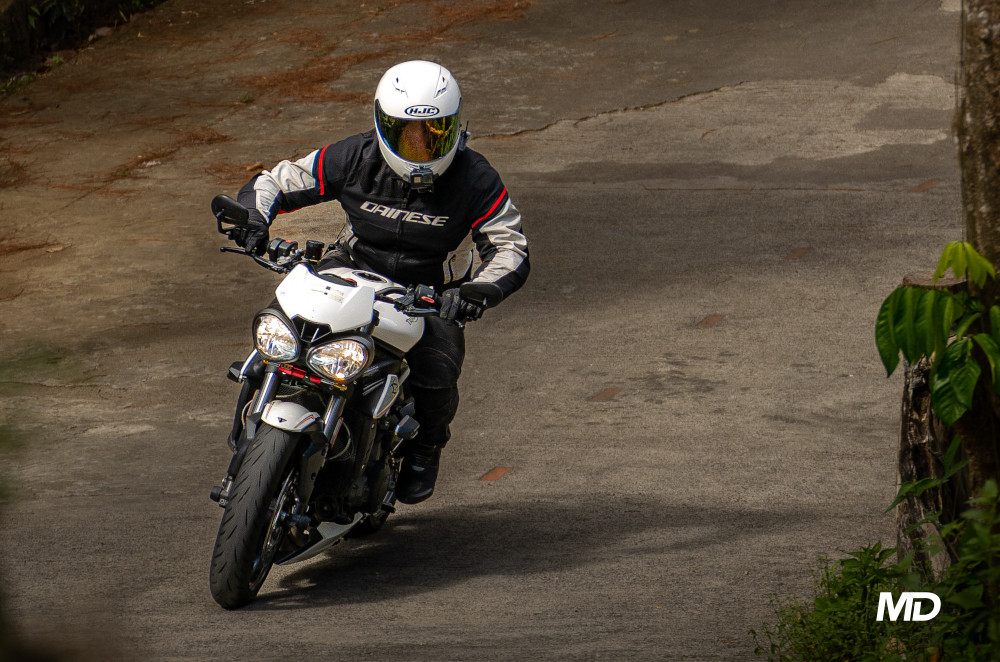 Like clothing, riding gear serves both as protection and as a fashion statement, and whether you like it or not, motorcycle riders are a vain lot. We always search for new, stylish riding gear that will help us stand out in a crowd. In addition to some early releases for the spring and summer seasons, several motorcycle accessory and gear manufacturers have already published their fall and winter collections at this time of year.
However, with online shopping becoming more and more popular, this Christmas, it could be your greatest chance to score a great deal on a brand-new helmet or fancy riding gear for someone special. Though be cautious—fit is important. If you're shopping for someone else, be sure you know their exact size for a helmet, jacket, gloves, pair of pants, or pair of shoes. If these items don't fit properly, even the most costly riding gear will just sit around collecting dust.
Tools and cleaning accessories
You can't go wrong with cleaning and maintenance supplies as another simple present. Particularly during this time of year, a number of automotive specialty shops provide packed gifts that include everything you'd need to completely clean and detail a car or motorcycle. Giving your relatives and friends that ride motorcycles some cleaning and upkeep supplies, including wash and wax, chain lube, or vinyl and fabric restorers, will be a much-appreciated present.
New tires
Tires are among the biggest, most expensive wear items on any motorcycle. As such, gifting your motorcycle-riding loved one with a new set of rubber will certainly make their Christmas one for the books. There are many tires in all shapes and sizes to choose from, so be sure to take into account the exact specs of the tires on your special someone's motorcycle. We have a whole lot of articles which focus on the specifics of motorcycle tires, so be sure to check those out if you're planning on getting a new set of tires this holiday season.
---
Related Articles
Struggling to think of gift ideas for your motorcyclist friends and family? Read on to get some inspiration this gift-giving season.

If you're looking to purchase a gift for a motorcyclist, look no further. Here are some ideas for motorcycle-related gifts.

From gloves to backpacks, any of these items would make a fantastic gift for anyone who rides a motorcycle.
---
Latest Features
To waterproof or not to waterproof—that is the question. Read on to see if investing in waterproof riding gear is worth it?

If you're one of those people who never wash their motorcycle jackets, now may be the time to change that. Here are a few tips on how to wash your motorcycle jacket.

If you're thinking of riding your bike without gloves on, think again. Here are a few reasons why wearing gloves is an absolute must.