/ News
Triumph launches online store for clothing, accessories, and gear
You can get Triumph branded gear online — if you lived in the UK.

on May 20, 2020
---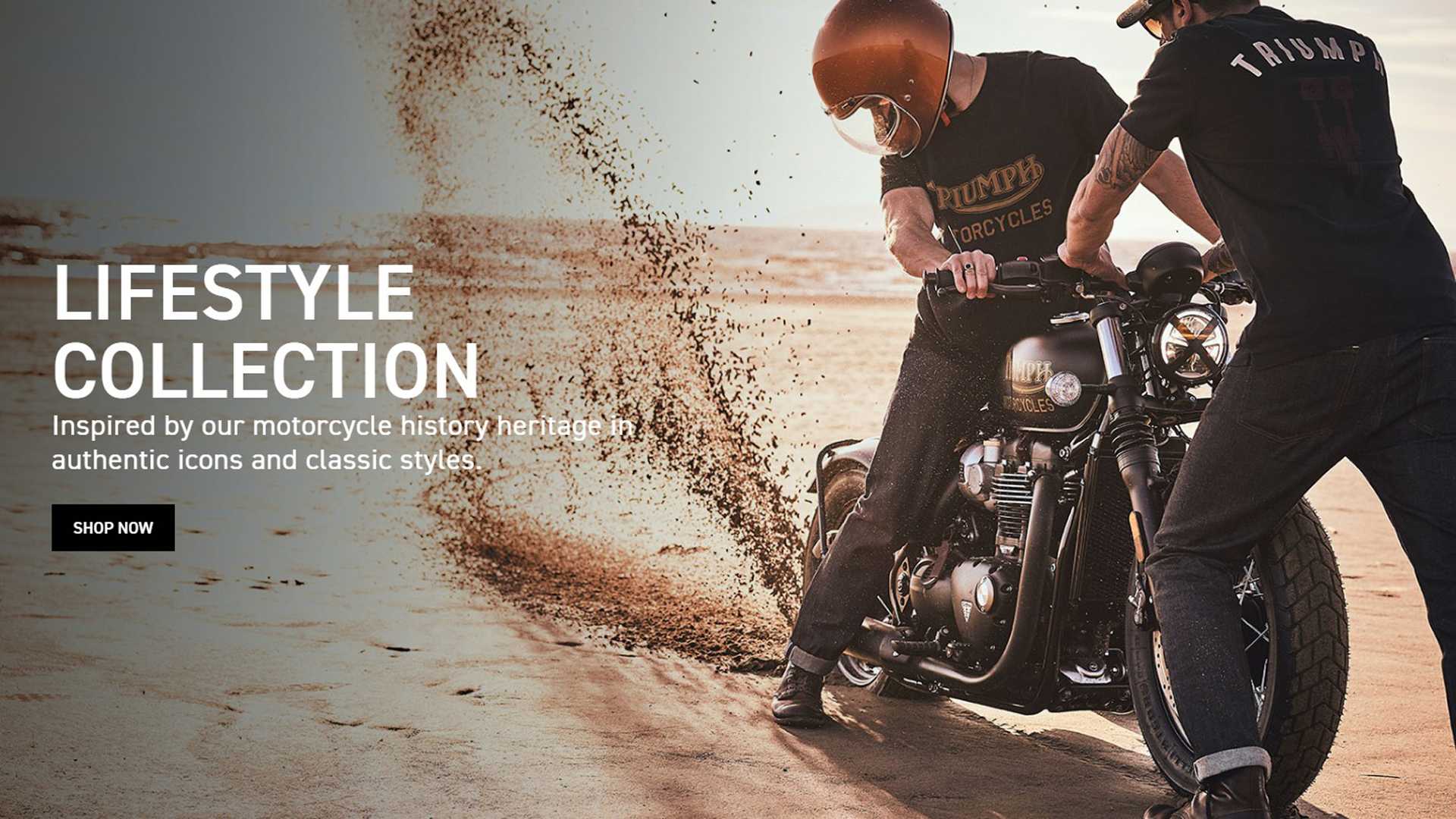 Triumph has just launched its newest online store for its riding gear and branded clothing. With most of the people grounded to their own homes in the middle of the COVID-19 pandemic for more than two months now, people have been spending more time on their screens browsing the internet or social media. Triumph now seeks to ramp up its clothing and accessories business by making them available online — that's if you live in the UK.
The movement of people is now very limited to conducting essential businesses. Unfortunately, motorcycling is not considered an essential business which is the reason why dealerships have been suffering the brunt of the effects of the global pandemic. While these establishments are now legally allowed to open their stores so long as certain safety measures and precautions are set in place, other dealerships in the UK still opt to remain closed to the public for financial reasons, or health concerns and this has been causing a real hit on the industry insofar as economic losses are concerned.
In the USA, all the Japanese brands, Indian, Ural, and Harley-Davidson have all launched their own shop-from-home platforms in place making both their motorcycles, accessories, parts, and clothing all available online thereby ramping up their e-commerce business just to be able to service their customers who are forced to stay home.
As for Triumph, their webstore is designed intuitively to suit the customer's riding style. Supersport riders wouldn't be caught up browsing jet helmets and waxed cotton jackets they really have no need for. Thus, ADV riders and street riders would surely find something here suited for their adventure or naked bikes. However, Enduro riders would have no place in the webstore as Triumph doesn't really sell dirtbikes. Consequently, no accessories would be available to them. Prices for their products will vary but we all know that the brand Triumph carries a premium with it, so we can't expect them to be cheap. All the products they sell on their website include a 60-day return policy.
---
Latest News
After more than 45 years of being out of production, Honda releases the new CB350 H'ness to take on the hotly contested 350 to 500 cc segment in India.

Rumors from Young Machine magazine predict that Honda could be developing new adventure touring motorcycle in the 250 cc range.

Triumph's upcoming roadster, the Trident clad in camouflage is undergoing its final testing stages revealing its signature triple engine.