/ News
LTO clarifies that the RFID sticker is not the front plate decal
The front plate decal will still be released in the future.
---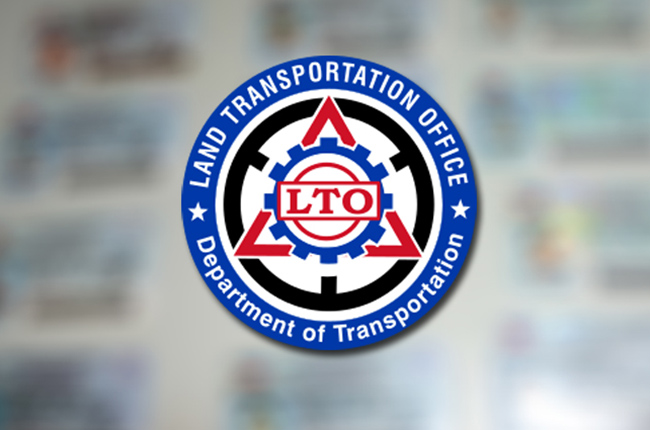 Just yesterday, the Land Transportation Office – National Capital Region West turned over its first batch of new license plates pursuant to the Republic Act 11235 also known as the Motorcycle Crime Prevention Act. It also more commonly remembered as the "doble-plaka" law. The turn-over ceremonies were headed by Atty. Clarence "Chuck" Guinto, Regional Director LTO-NCR West. The new plates released were accompanied by an RFID sticker that's required to be attached to the motorcycle's headlight. It contains the vehicle's OR/CR for easier identification by authorized persons with the use of a scanner.
This new RFID sticker caused some confusion with concerned netizens thinking that this would have already served as the new front decal also required by the doble-plaka law. However, this is not the case. It should be remembered that R.A. 11235 also provisions that require motorcycle owners to have front plates installed on their motorbikes.
The RFID sticker that accompanies the plates released by LTO is necessary to serve as a digital ID for its registration. As such, the sticker forms part of LTO's RFID project to allow the agency and other law enforcement agencies to quickly access vehicle information with a handheld scanner to aid in traffic management, law enforcement, and ultimately, crime prevention.
LTO's executive director, Atty. Romeo Vera Cruz has confirmed with other publications that the RFID will not serve as the front license plate prescribed by R.A. 11235 or the Motorcycle Crime Prevention Act. The question still remains as to when LTO will proceed with distributing the front license plate decal. An official from the LTO said, "We'll get there, but we still can't say exactly when."
At the moment, the LTO is still focusing on catching up with the delivery of its 1.4-million plates currently in backlog. They're hoping to intensify and double their printing capacity of 7,500 motorcycle plates by investing in more fully-automated plate printing machines. Marred with allegations of corruption that happened within the bidding process of various suppliers, the Commission on Audit filed the appropriate legal action against the agency and everyone involved in the transaction. When Senators Richard "Dick" Gordon, and Vicente "Tito" Sotto III filed for a Senate bill that required motorcycles to have a bigger number plate for the rear, as well as a front number plate, this complicated LTO's backlog even more. The Senate bill was eventually signed into law in March 2019 by as R.A. 11235 to what is now dubbed as the "doble-plaka law".
As the doble-plaka law contains provisions that prescribe stiff penalties for violations with a fine up to P50,000 and 6 years imprisonment, people from the riders group, Riders of the Philippines, filed a Petition for Certiorari and Prohibition against R.A. 11235 before the Quezon City Regional Trial Court on July 1, 2020 to question its validity. Around the same time, a single mom who also works as a motorcycle courier filed a second case alleging that the Motorcycle Crime Prevention Act, particularly sections 4,5,6,7,9,11,12, and 14, and its corresponding Implementing Rules and Regulations are invalid and unconstitutional. She also added that the said law "creates a legal burden inconsistent with, or completely disregards the constitutionally protected rights of professional motorcycle owners and riders." The courts have yet to release a final decision on the cases filed before them.
---
Related Articles
LTO-NCR West Regional Office officially releases its first batch of motorcycle rear number plates to be distributed to motorcycle dealers.

LTO has released the implementing rules and regulations for RA 11235 requiring motorcycles to install more visible plates both in the front and rear.
---
Latest News
TVS has launched the new Ntorq 125 Race XP scooter, featuring a powerful smartphone app that augments the rider experience.

It's not crash protection, but it'll do!

Ducati is expected to roll out a new and improved Streetfighter V4 SP, featuring a similar kit as its fully faired sibling.