/ News
Honda teases a new automatic scooter for the Asian market
All we have is a front fascia, but it looks good.

on Sep 01, 2020
---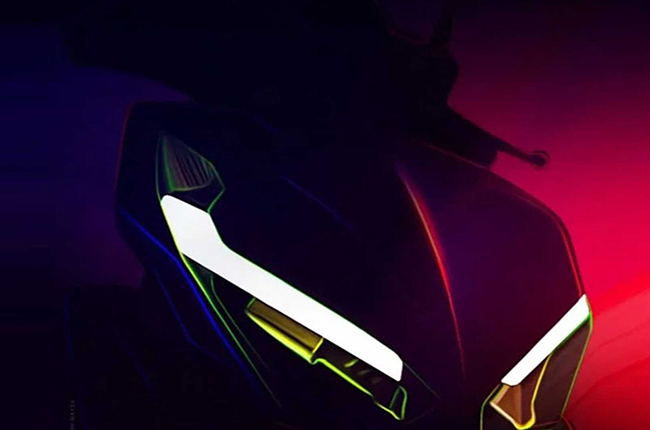 It's not so hard to figure out why Honda has been having so much success with its motorcycle offerings. From literbikes down to 100 cc scooters, you can expect the same kind of top-notch quality, fit and finish, durability, and longevity throughout their whole range.
In the industry, Honda scooters are already a staple choice for users. Their automatic transmission scooters share the space with dozens of other manufacturers which make them a perfect choice for heavily congested urban environments in developing countries in Asia, including the Philippines. Now, Wuyang-Honda, the brand's distributor based in China, released a teaser for its latest small-displacement scooter designed for the growing Asian market. It only reveals a heavily edited front fascia of the scooter with the words "What's New about X-treme?" shown on the poster with the letters "N" and "X" highlighted with a fancy font, and it still leaves a lot of questions unanswered.
For instance, we don't know if it is meant to be an addition to Honda's scooter lineup, or if it's meant to replace an outgoing model. Wuyang Honda has not released any other information about the new scooter to be released. It should be remembered that in China, only two AT scooters are available from Honda, namely, the PCX150 and the RX125. In other Asian countries, their scooter range can easily go beyond the dozen.
From the photo, all we can tell is that it looks like Honda's adding a sporty-looking new scooter into its lineup. Nothing is said about its features, specifications, or its powertrain. We could be looking at a 150 cc single-cylinder engine powering this new scooter. Now, we're given even more choices for a practical and economical means of personal transportation, and another AT scooter offering from Honda is always something we can look forward to.
---
Related Articles
Honda files an injunction suit against Hero Electric seeking to stop them from manufacturing, selling, and even advertising its Dash e-scooter.
---
Latest News
Yamaha showcases the 2021 WR 155R as its latest addition to its dual-sport motorcycle offerings with innovations in its chassis design and engine tech.

Suzuki unveils the Gixxer 250, Gixxer 250 SF, Burgman Street, and Skydrive Crossover to the Philippine market with a virtual launch over the weekend.

Honda released a short teaser video of the upcoming 2021 CB1000R and announced its official unveiling on November 10, 2020.