/ News
Honda CBR600RR-R middleweight Fireblade, rumored to be released in 2021
Honda is rumored to release a new middleweight version of the CBR1000RR-R Fireblade.
---
Honda has been making a lot of buzz lately. With the announcement of a new concept motorcycle like the CB-F, and recognition given to them by Red Dot Awards for the design of the CBR1000RR-R Fireblade, it seems that they're set to ride this wave of success. Rumors have been circulating around the motorcycle community that Honda is planning to release a middleweight version of their award-winning designed CBR1000RR-R Fireblade. According to a Japanese publication, Young Magazine, a new CBR600RR-R is currently in the works by Honda and it's possible that it could be released for 2021. Whether or not this would come true, allow us to discuss the idea, and what Honda would be going against.
Honda has not produced a new middleweight supersport bike since 2017. Their last iteration was the CBR600RR, a Euro3 compliant with a 599 cc engine. When the emission standards were changed from Euro3 to Euro4, Honda didn't find it economically justifiable for the development of a Euro 4 compliant version at that time. Instead, they decided to go forward with developing a newer CBR650F model, a more affordable and usable version as compared to going for a supersport bike.
At this point, we could only speculate that if they do push through with a new CBR600RR-R, it would follow the same award-winning design ethos as the CBR1000RR-R Fireblade. We can expect it to have the same winglets for more downforce and stability at high-speeds and the same Honda blue and red livery and be Euro 5 compliant. With that being said, we can expect harsh competition as the market already has proper rivals in the middleweight supersport bike segment like the Yamaha R6, Kawasaki Ninja ZX-6R, MV Agusta F3 675 and F3 800 models. Thus, for the new CBR600RR-R to stay competitive, it should be capable of producing at least 130 hp.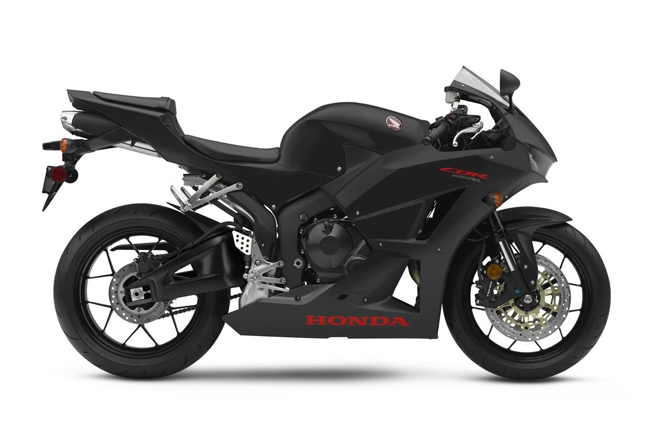 Whether or not Honda Philippines will release it here, should it happen, at this point, we couldn't tell. They have been known to be a little bit conservative about their repertoire of bikes in their collection. If the market clamor would be strong enough, surely they would listen and bring the new CBR600RR-R to us.
---
Related Articles
Honda Philippines Inc. is committed to helping the country respond to the pandemic and other natural disasters.

Honda is set to release a Nanoblock kit for the legendary Super Cub, complete with its own center stand.

Honda has launched the CB400F in the Japanese and Chinese markets.

Honda has revealed the newest version of the Super Cub in the Bangkok International Motor Show. Would you like to see this classic bike in the local market?

The Honda Forza 250 is a popular maxi-scooter across Asia and Europe. Would you like to see it in the local market?
---
Latest News
Want to star in a Harley-Davidson video?

MV Agusta is producing a new webcomic series starring seven original characters who ride some of the brand's most popular models.

The Benelli TRK 502 has dominated the Italian ADV market, and has bested some of the industry's most popular models in the first half of 2021.