/ News
BMW is reportedly working on adjustable motorcycle seats
Width-adjustable seats, anyone?
on Jan 21, 2022
---
BMW Motorrad has been a beacon of innovation for years now. Strengthened by the success of models like the R 1250 GS, the company has slowly etched its place among the pantheon of great motorcycle manufacturers.
Despite all that, BMW doesn't appear to be resting its laurels just yet. Based on patents uncovered by Cycle World, we've received information on a new type of seat that's adjustable for both height and width. The width adjustment ability is particularly of note, as this feature would be a first for BMW and mainstream motorcycles at large.
BMW seems to have taken inspiration from width-adjustable cycling saddles like the BiSaddle. That product claims to help alleviate common issues such as saddle sores, chafing, numbness, perineum soreness, and general discomfort. Of course, cycling is an entirely different beast from motorcycle riding, but we imagine most benefits will carry over.
With BMW's adjustable seat patent, the design differs from conventional single-piece seats. The illustrations show a saddle composed of three distinct sections, with the front part fitting comfortably behind the fuel tank.
The two remaining sections are movable pieces with supports underneath. That means the seat's rear half can move with the supports and lock at any place within it. Furthermore, the patent indicates up to two inches of travel, making this design a possible game-changer for riding comfort.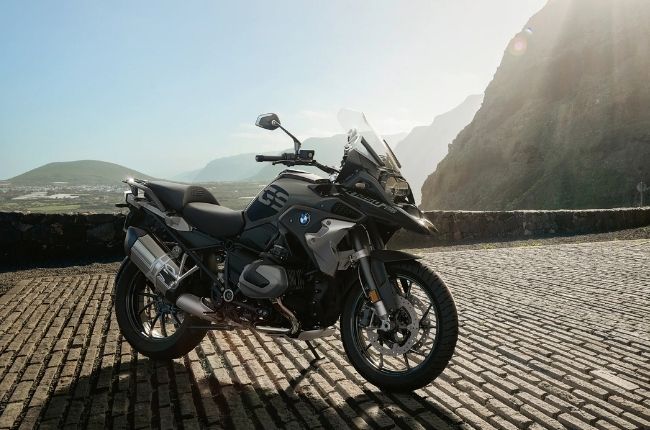 For now, the design uses threaded fasteners for manual adjustment. The patent does include an idea for electric actuation, but it could be quite a while before we see that in action. Still, it's an exciting step towards a new era of more comfortable riding dynamics.
So, how soon could we see this on a new BMW model? The next-generation R 1250 GS is currently in development and could come out in 2023. As one of BMW Motorrad's flagship models, we believe this model is a safe bet to acquire the brand's latest seat innovation. If you can't wait to get your hands on that, the current-spec model is available now in the Philippines, starting at P1,575,000.
---
---
Related Articles
A new trademark was filed by BMW in Europe: "R12" which could bring about a smaller cruiser for the German brand.

Up by 14.8 percent over its sales in 2020, BMW Motorrad marks 2021 as its best-ever year with 194,261 units sold.

Partners since 2013, the two companies now take aim on the new frontier of motorcycling.

BMW Motorrad has released the 2022 Rider Equipment collection featuring a wide variety of gear and apparel pieces designed to match perfectly with your BMW machine.

It's not rideable, but it's every bit as good-looking as the original.
---
Latest News
Ducati and Bulgari are considered two of Italy's most well-known brands, and they've collaborated to release a special edition watch called the Bulgari Aluminum Ducati Special Edition chrono...

Benelli has launched the 2022 TRK 502X adventure bike in China. The update features a slew of refinements making the already capable ADV even better.

Will the Triumph Trident get the RR treatment? Digital artist, Oberdan Bezzi makes a render to tickle our imagination.